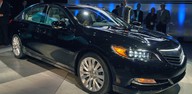 With sixteen headlights, this is the new Acura RLX
Two headlights maybe enough for you but for the new Acura RLX, it isn't. Sixteen as it turns out be is enough for the new luxury car sub-brand of Honda.
The 2014 Acura RLX is the most advanced Acura to arrive as of yet, in design and styling terms, it is a quite a huge step forward even though large resemblance between Honda Accord and Civic is there however, the RLX is based on stylish cues introduced this year on the ILX and RDX.
The sixteen headlights is at the forefront of the signature elements available in the car. The jewel-eyed LED headlights that could end up rivalling Audi for the most distinctive in the business as automotive designers have said that LEDs do offer the freedom to designer to shape the headlights compared to conventional headlights.
The RLX debuts driving features such as Precision All-Wheel Steer (P-AWS), Adaptive Cruise Control with a low-speed follow feature and Agile Handling Assist while the interior gets a high-end Krell audio system, cloud-based AcuraLink and a multi-angle back camera. P-AWS allows the RLX actively and independently adjust the angle of the rear wheels for better agility and braking. Acura ended up cutting almost 275 pounds from the RLX's curb weight (compared to the RL) thanks to the use of high-strength steel and aluminum.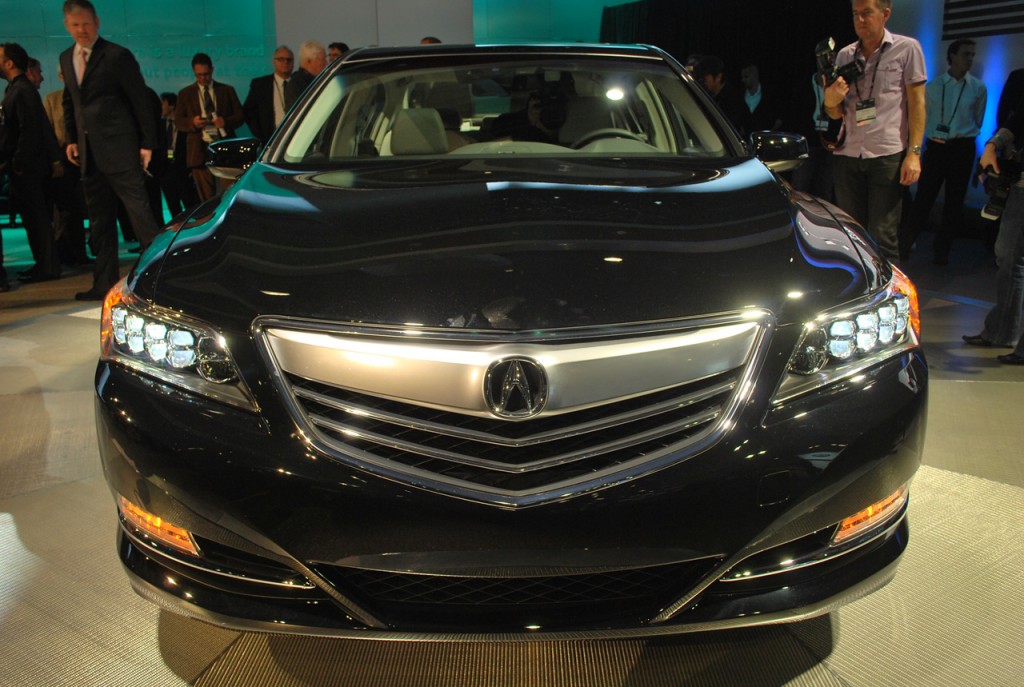 But there's more, Honda is aiming for comfort in their premium brand and for that reason have introduced for the first time, acoustic glass for windows to keep outside noise minimum in the cabin of the car.
The 2014 RLX uses a 310-horsepower, direct-injected V6 to power the front wheels through a six-speed automatic, and it will go on sale in the spring; the 370-hp RLX hybrid goes on sale later next year.