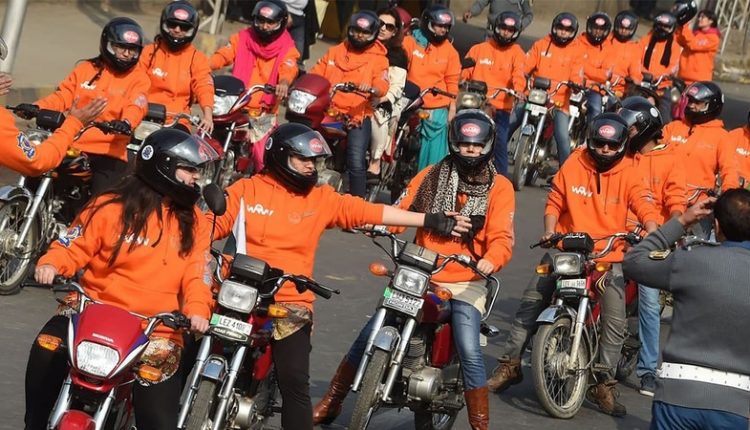 "Women on Wheels" Take to the Streets to mark International Women's Day!
The Women on Wheels (WoW) campaign is an initiative of the Salman Sufi Foundation that aims to provide better mobility to women in Pakistan through subsidized motorbikes. It also aims at providing road safety education and training as well as networking opportunities to women drivers.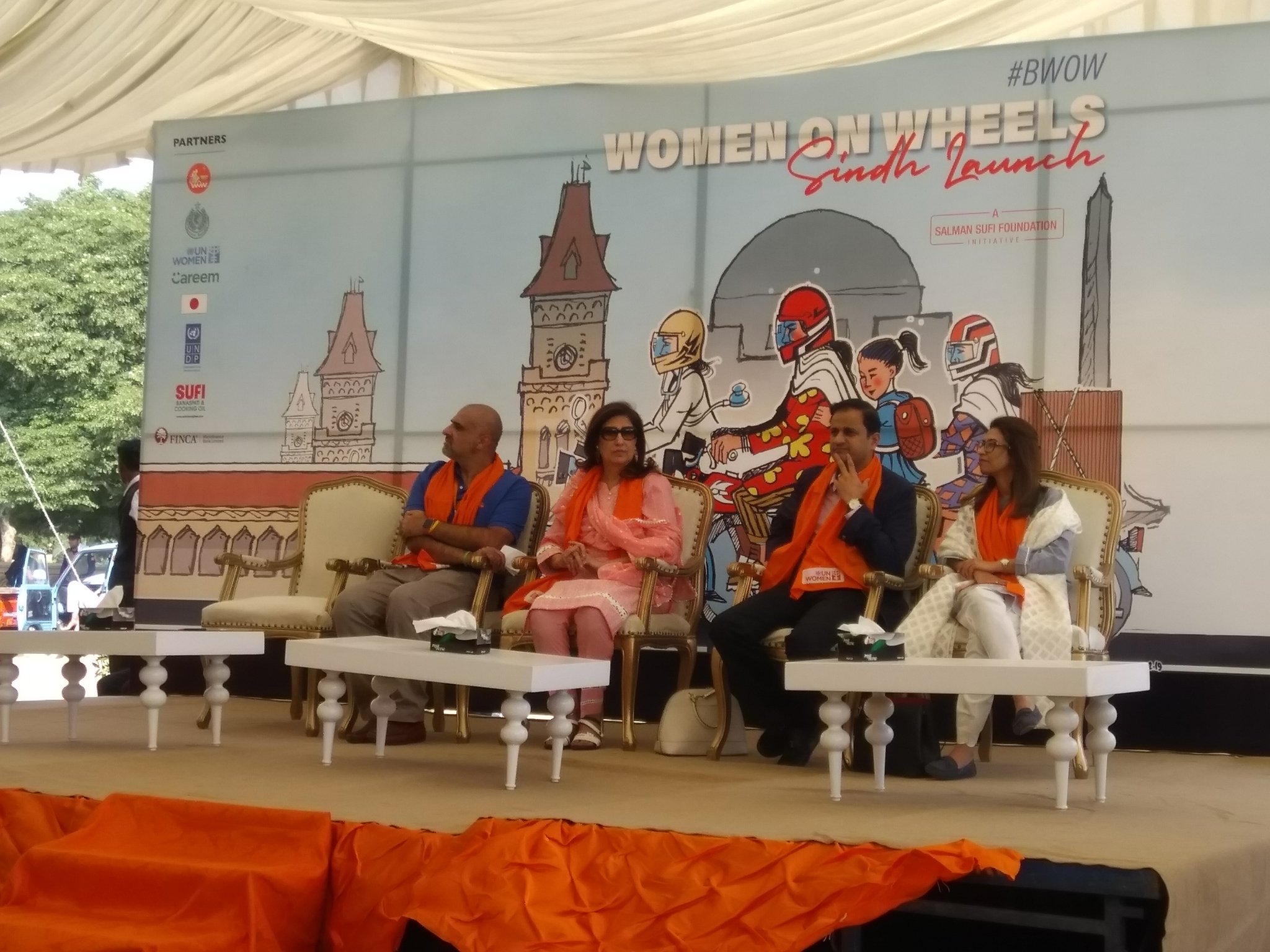 The project, having gained support from the United Nations Development Programme, UN Women, Japan, FINCA, the Government of Japan, Careem Pakistan and the Government of Sindh, has been thoroughly implemented in Lahore, Rawalpindi, Faisalabad, Sarodga and is now making its presence felt in Karachi. A much-celebrated offshoot of this phenomenon was the "Mega Rally" on Abdul Sattar Edhi Avenue to mark the International Women's Day on Sunday, 8th March 2020, and was attended by hundreds of WoW trainees and prominent political representatives.
The rally commenced at 11.30 am at Seaview, and the whole of Karachi was given the opportunity to witness female riders for the first time taking up the streets in such a large number. Not only were the attendees trained by WoW, but they were also provided vehicles at subsidized prices, often on installments.
Speaking on occasion, Salman Sufi said that it was not just a motorcycle rally that they were organizing on International Women's Day, it was, in fact, a message that women could do everything. He remarked: "They can be everything that they want to be and do anything that they want to do."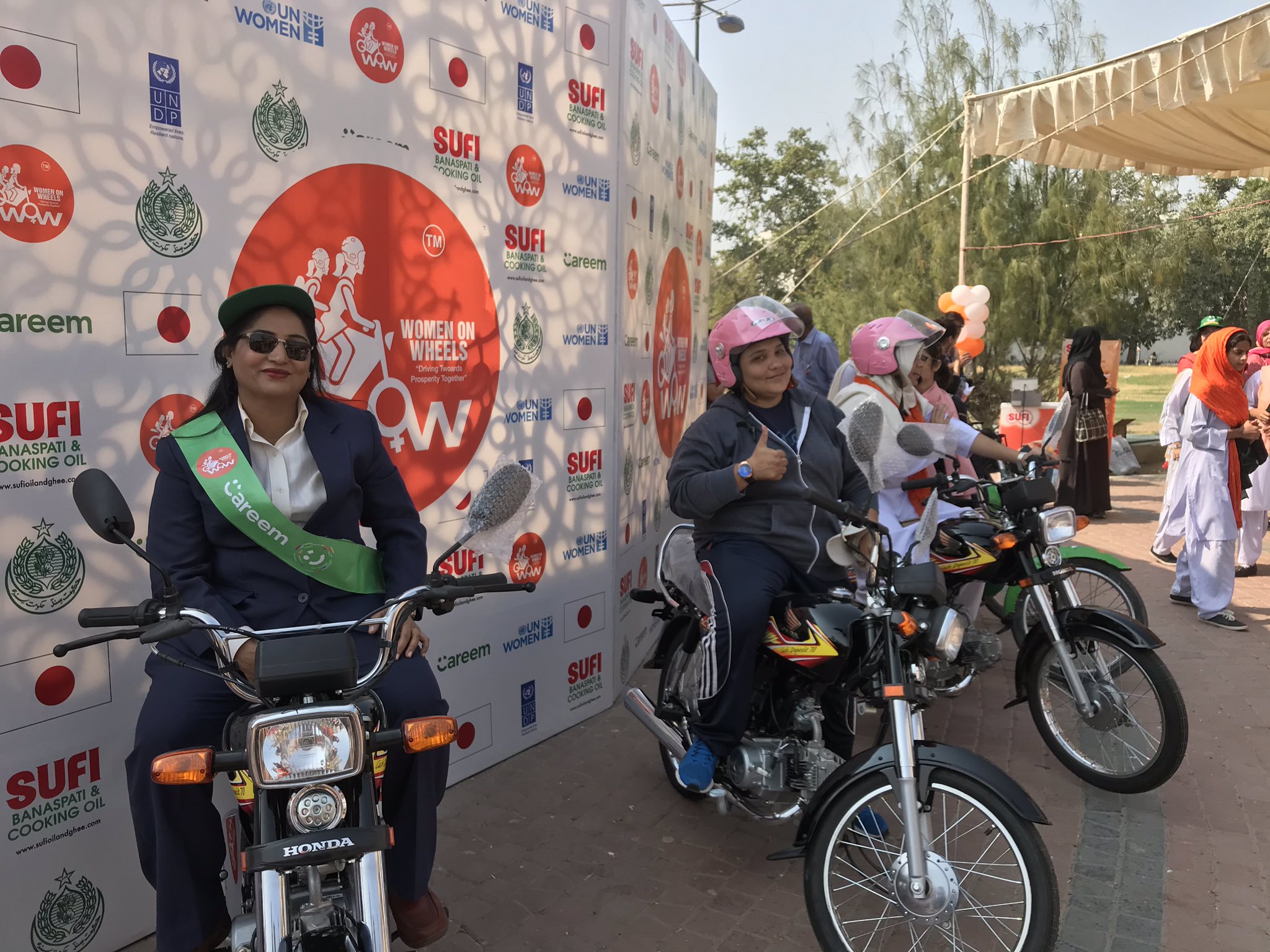 "Forty-nine percent of Pakistan's population consists of women, but most of them are dependent on men for their day-to-day activities," Sufi said, adding that women who do commute through public transport face many problems such as harassment.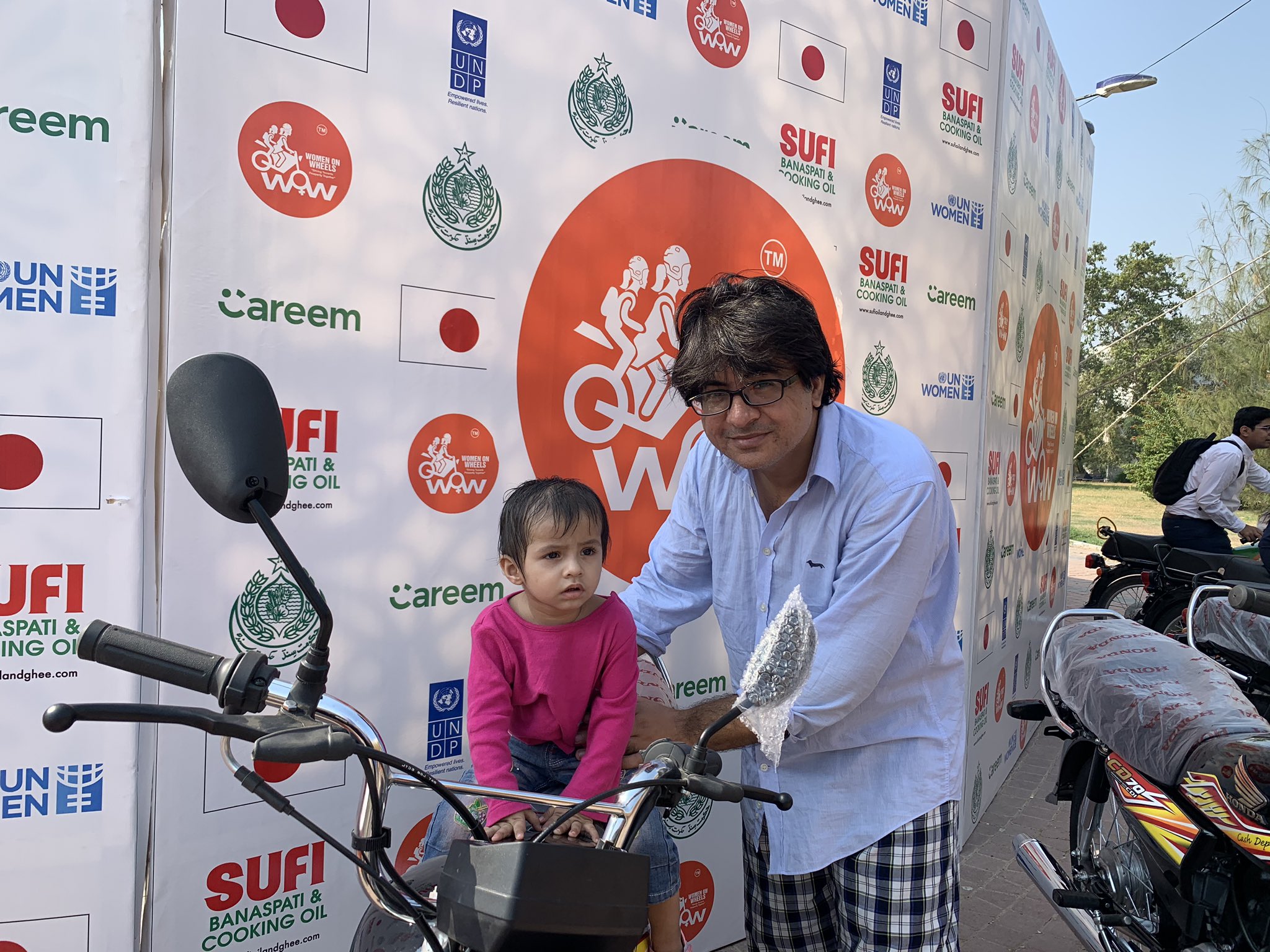 Even as we speak, the organization is working towards its ultimate goal: to train 500,000 women across Pakistan by 2025 and empower them to smash the patriarchy by reclaiming public spaces in the country. The campaign got a nod on Twitter with many, including Bilawal Bhutto Zardari.
Many pointed out that apart from making cheap transport accessible to women, the campaign was also a blow to the patriarchal notions prevalent in Pakistan that often prevent women from assuming public roles such as driving vehicles.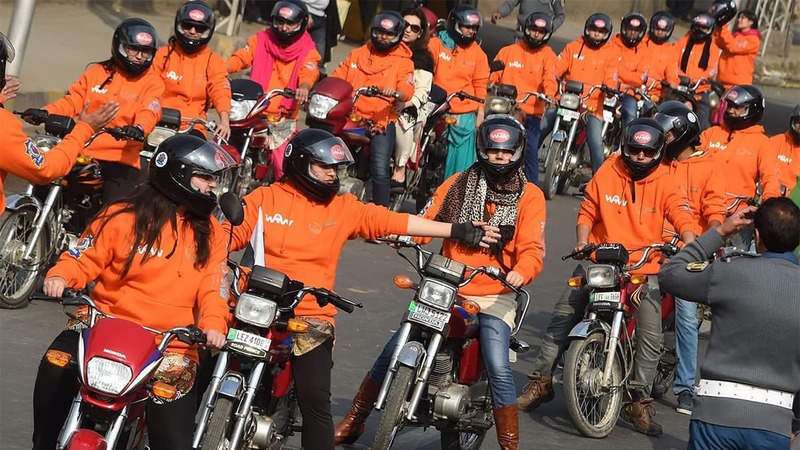 Similar feelings were expressed by the Ambassador of Sweden in Pakistan, Ingrid Johansson, who remarked that there were only positives associated with women empowerment while Sindh's Minister for Women Development, Shehla Raza, said that when women could fly fighter jets in the Pakistan Air Force when a woman could be the prime minister of Pakistan, then should she not be able to ride a motorcycle?
That is it from our side, as always feel free to leave constructive criticism in the comments below and stay subscribed to PakWheels.