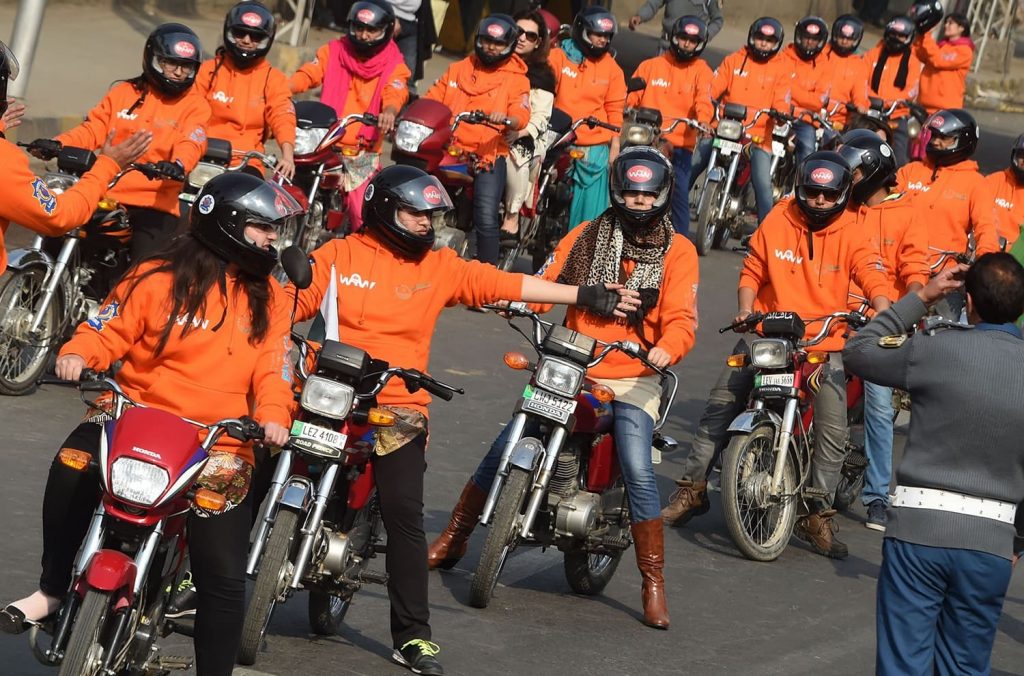 The project which was originated to eradicate the issues women face in locomotion has been carried out all over Punjab but is now heading over to the city of Karachi. The date for the inauguration is set to be on 25th November 2019. The "Women On Wheels" is abbreviated as WOW, and women of all ages and belonging to any walk of life can take part in it. It is a non-profit and family-oriented organization which aims to create a positive image of motorcycle riders and to make women independent.
The Karachi program is being launched by Salman Sufi in a private capacity as the current Punjab Government has discontinued the program. Mr. Salman did commendable work in the past for the protection of women against domestic violence. For example, he presented the Punjab Protection of Women Against Violence Act 2016 and established South Asia's first Violence Against Women Centre. Sufi realizes the fact that women of all ages in Pakistan go through the cases of harassment in every public space, and he raised awareness that each and every woman has the right to feel protected wherever they go.
Moreover, he is not contented with the fact that women have to rely on any male members of their families to go somewhere, as he believes that women should depend on themselves. Sufi knows the significance of this project, and that is why he is handling everything on his own without any aid from the government. However, he is provided with the mutual co-operation of the civil society. He has gained the assistance of a local motorcycle manufacturer and is also having detailed talks with the Sindh government to have their approval for the launching of this project. The Karachi program will consist of free proper training and road safety workshops. 
The WOW program has more plus points along with women being independent. Firstly, being independent will make them more capable of doing and applying for jobs. Secondly, it will educate women about driving license testing point training. 
This project was first initiated by the Punjab government's strategic reforms unit in November 2015, and only 40 women were a part of it at the start. However, at the end of the campaign, more than 5,000 women from various Punjab districts had been trained, respectively. Motorbikes were chosen for this project because they are much cheaper than cars. The cities where the WOW project has been launched are Faisalabad, Rawalpindi, Lahore, Multan, and Sargodha. Over 3,000 women have been trained, and the number will keep on increasing.
Drop your thoughts in the comments section below.