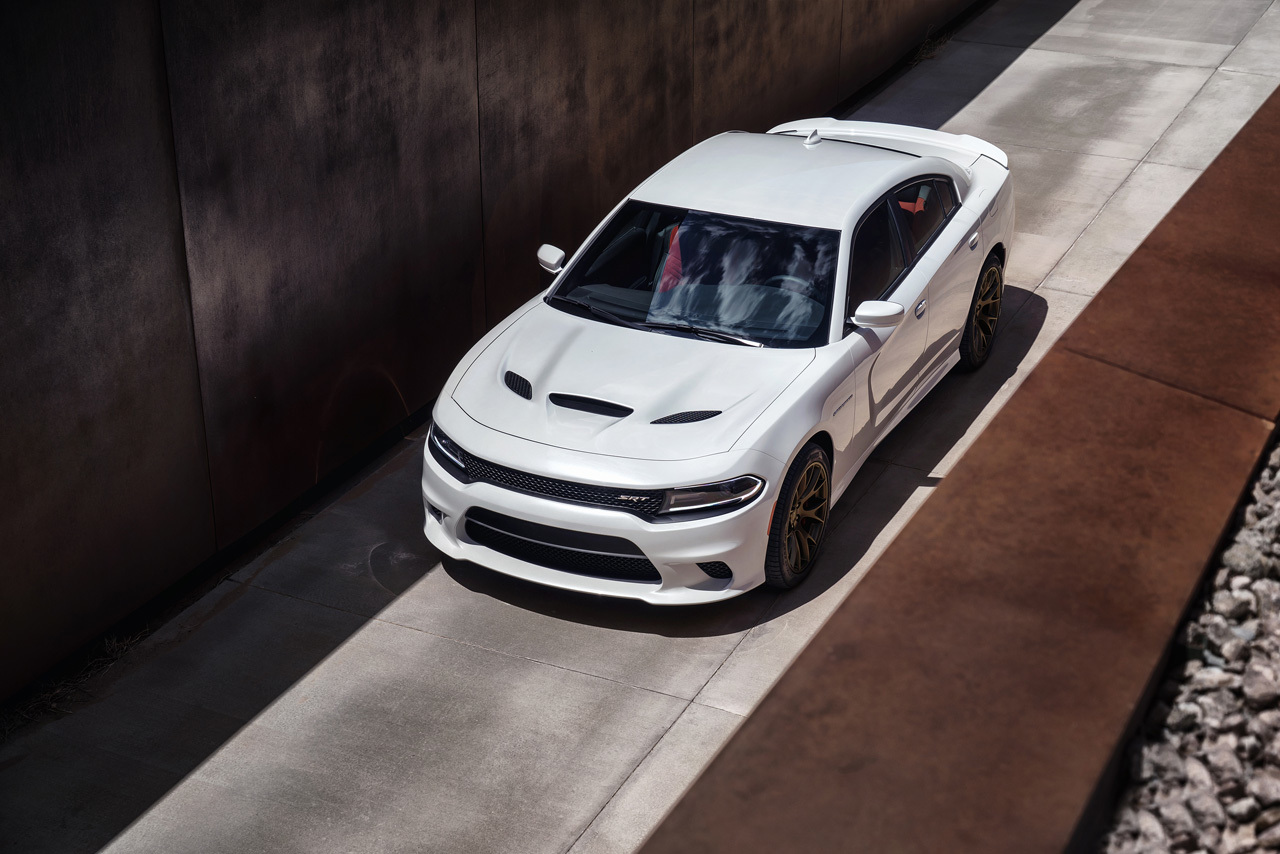 This is the world's fastest production sedan: The 204 MPH Dodge Charger Hellcat
Having driven the V6 Charger in Abu Dhabi, the Dodge range of vehicles over there promise the best value for money. The new Dart for example but, this value for money comes at a cost. Dodge cars have terrible resale, mostly due to how we desis don't believe in anything other than Toyota and Honda even though the Dart is thousand times better than the Civic and Corolla. We had to push a friend into not buying a used Accord (driven 100,000 kms) for the same price, he was getting a new, mid-option Dodge Dart. Finally sense prevailed and he bought it.
Dodge makes some great cars. In the past and today as well. Partly because Dodge's CEO has it right on the affairs of making cars, this what he had to say about the Charger Hellcat:
"This is a car most brands would never bring to market," Dodge CEO Tim Kuniskis said. "This is a car that you absolutely cannot build a business case for. But sometimes, you need to stop listening to the focus groups. Sometimes you need to build a car that defines itself."
When Dodge revealed the 707 HP Challenger Hellcat, all the enthusiasts around the world just couldn't hold their excitement. Memes of "HELLCAT ALL THE THINGS" begin pouring out and we joined suit as well, because, who wouldn't want a 707 HP sedan in which you could transport your family and be a mad-max t00.
Charger Hellcat is powered by a supercharged 6.2 liter V8 producing 707 HP and 650 lb-ft. of torque. Which in turns pushes the car from 0 to 60 MPH in just 3.7 seconds and reach at the end of a quarter mile within just 11 seconds. Charger is also slightly heavier than the Challenger but in a straight line, it helps the Charger to do the quarter mile 0.2 seconds faster than the Challenger.
Sadly, no manual transmission for the Charger Hellcat. Powered will be sent though the eight-speed automatic transmission to the rear wheels where, things would be a chaos and, an immense amount of fun to control.
Top speed? 204 MPH. Which makes it the first mass-produced 204 MPH family car.