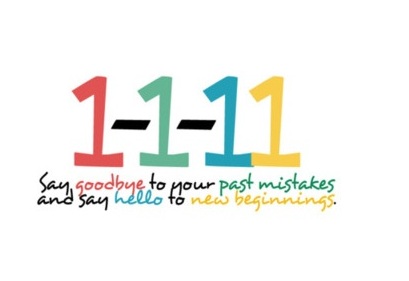 Year 2010 in Review: A thank you note
Another year goes by. For the team at PakWheels, it's a time to reflect on what we've all achieved, to contemplate on where we want to go from here and most importantly, thank our fantastic PakWheelers who have made us who we are today.
2010 was a great year for PakWheels. Thousands of sellers trusted us as a platform to sell off their cars and many more believed in us be the right place to search for their next vehicle. As our member base skyrocketed over the course of the year and our previous usage records tumbled one after the other, we knew that we were a part of something truly special.
While we were busy with releasing features, managing our servers, fixing up bugs and tweaking the performence – we realize that the real people behind this success is not us, but its YOU. Thank you for trusting PakWheels as the place to buy and sell, the place to showcase your rides, to write insightful reviews that influence decisions and to contribute to the forums with such dedication that would make anyone proud.
Its no secret that our PakWheels forums community is an absolutely fantastic family. Everyday they help people with their auto problems. They forge new friendships, some that will last for a lifetime. They post memorable pictures and videos that make others smile. And in this process generate a wealth of data that's become a gold mine of content for Pakistanis across the country. Its truly amazing. Thank you all! This goes for those people as well who has been bold enough to point out our flaws, our mistakes and tell us when we're wrong, because that shows that you really care. Your advice is valuable to us and feedback keeps us in check. Keep it up and we wish to bring you more smiles in 2011.
And with that, we want to give it up for our terrific "mod squad" as well, who had to take up a tedious yet crucial job which at times, gets little appreciation. Controversies, arguments, pointed queries etc. – they had to face the music courageously this year but at the end they perfomed a job pivotal for the site's quality. Mod squad – take a bow!
PakWheels evolved as a site as well. We saw the Bike section, Dealer Portals, PakWheels blog, Oil guides, the Friends feature, layout changes and lots more make its way onto the limelight. Along with that, we managed to setup a couple of sister sites like TringTring and PakDonor which are now gradually gaining acclaim. But whats most important is that we're learning from our experience and mistakes and, moving forward, pledge to give you our very best in 2011. We've already got lots in store for you so stay tuned for some exciting updates to the New Car section, forums and social aspect of PakWheels.com.
With that, we'd like to leave you with a few insights on the year in review. Here are some stats about what happened on PW in 2010:
Most posted used car for sale:
Honda Civics snatched top spot with Suzuki Mehrans coming a close second.
Most Searched-for car:
Honda Civic was #1, Toyota Corolla was #2!
Most viewed car:
Toyota Land Cruiser pipped Toyota Corolla by a whisker.
Most prolific member in the forums:
Libra took top spot but VCheng (runners-up) gave him a real run for his money.
Most active local city:
Islamabad cruised to gold, Lahore won silver and Karachi got bronze.
Most active foreign city:
London took honors, Dubai came second and Riyadh rolled to third
2011 – here we come!
Thank you,
Team PakWheels