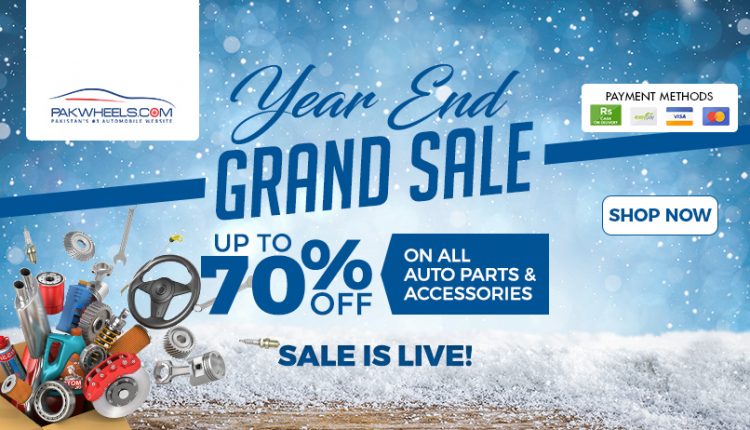 Year-End SALE — Get Up To 70% Discount On Auto Parts & Accessories
2020 is officially (and finally) ending. It's been a tough year, so everyone is looking for ways to end it on a good note. We, at PakWheels, are here to help you do just that. You can get the best auto parts and accessories for your rides for up to 70% off on our grand year-end sale. Find everything for both: old cars that need a little maintenance and some love and new motors that you want to keep bright and shiny. 
Here are some of the top products available on our Auto Store.
Honda Civic Fender Insulator Engine Cover (2016 – 2020)
Made of High-quality Taiwan ABS plastic material, this flexible cover protects the engine bay of your Honda Civic from mud and dirt. This fender insulator shield is already installed in the international Civic models. However, the local Pakistani Civics have an empty slot dedicated for this cover. The Honda Civic engine cover package comes with original clips. You can easily install it at home and provide a layer of protection to your engine bay.
The best part is this engine lifesaver is now available for 56% off at Rs. 1,999, down from the original price of Rs. 4,500. 

Honda Civic Arm-Rest Tray Storage Box 2016-2020
Ever had trouble storing and picking things up from the compartment under the armrest of your Honda Civic? We have this handy Honda Civic storage box that you can place under the arm-rest of your Civic. You can use it to keep your phone charger, headphones, coins, and other stuff. When placed in the right spot, this box also creates a hidden compartment to keep your personal things under it. Cool, right? 
After a 46% discount, you can purchase it for only Rs. 1,350, against its old price of Rs2,500.

3 In 1 Electric Rechargeable Window Cleaner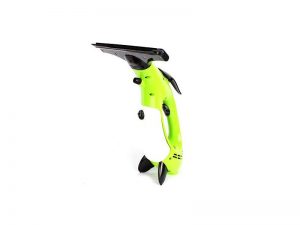 Keep the windows of your car and your home stainless and clean with this electric rechargeable window cleaner. Its CB certified Li-ion 3.6V 1500 mAh battery runs for 30 minutes straight on a full charge. The cleaner package comes with a GS certified adapter that you can use to recharge the battery. 
On a 70% discount, the price has come down to Rs. 2,490 from the original Rs. 8,299. How's that for a bargain? 
Wireless Rechargeable Touch Controlled Car Air Compressor
Next, we have a high-quality 12V air compressor by SOGO. It's wireless, portable, digital, touch-controlled, and rechargeable. It comes with three extra nozzles that you can use to fill air into punctured or flat tires of cars, bikes, and even bicycles. You can set the air pressure mode and value with a touch display and even use a built-in torchlight in the night. 
This SOGO air compressor has a 27% discount offer and is now available for Rs. 6,900. Initially, it would have cost you Rs. 9,499.

Portable Car Polisher Machine
Keep your car waxed, polished, and good-looking at all times with a portable car polisher machine. After a thorough car wash, plug this machine into your car charger or cigarette lighter plug and polish your car with ease at home. The device comes with a 30m long power cable and a set of two applicator towels and changeable brushes. 
The old price of this item was Rs. 4,000, but after 45% off, you can buy it for only Rs. 2,999.
Car Dashboard Side Panels Opener Kit
Perfect for all car enthusiasts and DIY gurus, this car dashboard side panels opener kit helps you disassemble your car without any scratches or damages. The professional-grade kit of 8 useful tools for removing auto body trim. You can use this kit to repair and install auto car doors, panels, audio, radio, dashboard clips, fasteners, rivets, and similar fittings. 
With a 29% discount on the original price of Rs. 1,200, you can now get it for Rs. 850. 
Heated Blanket For Car
Winters call for a trip to the northern areas, don't forget to take this smart heated blanket. Plug its socket into the 12V lighter plug of your car, set the heat level high or low from the remote buttons, and enjoy a warm and cozy ride. 
This amazing winter product is up for sale at a 44% discount. So, you can get it for just Rupees 3,900 instead of 6,999.

Tolsen High-Pressure Washer
Washing your car is easier than you think. You can do the job at home with a Tolsen pressure washer in less than 15 minutes. It packs the whole deal of a gun with adjustable nozzle, a 5M high-pressure hose, a detergent tank, an inlet nipple, and a cleaning pin. It can go up to 100 bar (1450 PSI) pressure. 
We are offering a 23% discount on this auto product, so now it costs only Rs. 11,499 as compared to its original price of Rs. 15,000.
Portable Travel Picnic Table & Chairs
Wishing that you could bring a table chair kind of set up with you on a trip? We have this interesting picnic table that folds into a briefcase that you can keep in the trunk and take anywhere with you. This folding table offers comfortable seating for 4 people to have meals, play games, or just sit around and chat (because that's what picnics and trips are for). 
And guess what? Buy this now in our year-end sale and, after a 40% discount on the original price of Rs.15,000, it's yours at a discounted price of Rs. 8,999.  
Get Everything on PakWheels Year-End Sale! 
Shop your favourite auto accessories and necessary parts, and save big with our year-end sale. Happy New Year from all of us at PakWheels!
P.S. All auto products are available with free shipping service all over the country.