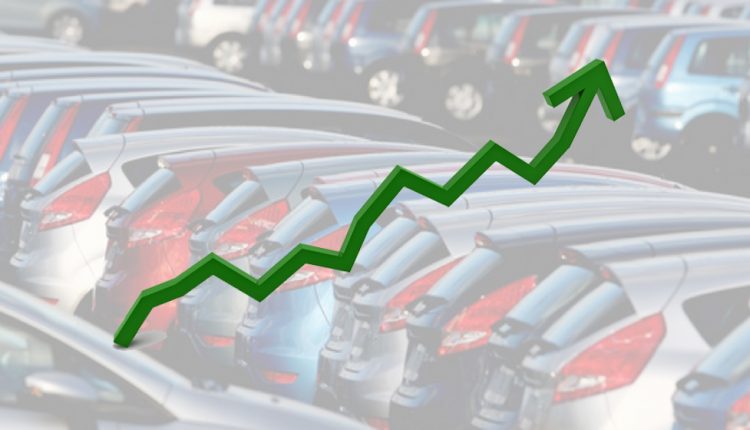 Year-On-Year Car Sales Grow By 20% In December
2020 has officially ended, and we are here with the car sales report for the month of December. Let's have a look at the Year-on-Year and Month-on-Month sales numbers in Pakistani automotive industry. 
Year-on-Year Car Sales in December
As the car market continued to get back on the track during the second half of the year, December sales saw an increase in numbers. According to the latest report of Pakistan Automotive Manufacturing Association (PAMA), the year-on-year car sales grew by 15%. There were a total of 13,870 car units sold in December 2020 compared to 12,069 units in December 2019.
This calculation does not include the sales numbers of KIA, which is a non-member of PAMA. But if we do include KIA's December sales of around 600, the total car sales go up to 14,470, making the overall year-on-year growth 20%.
On an individual basis, Honda Atlas had the maximum YoY sales growth of 76%. The company sold 1,764 units in December 2020 as compared to the 1,002 units sold in December 2019. 
Toyota Indus Motors sold more cars than Honda, 4,0001 to be exact. But, in terms of self-comparison, its YoY sales growth is 72%, which is less than Honda's. 
Out of Big-3, Pak Suzuki had the highest score of selling 7,594 units in December 2020. However, the company's YoY sales saw a decline of 13% when compared to its 8,728 sales in December 2019.
Passenger Car Sales
In Passenger cars, Honda sold 1,529 units of City and Civic, 73% more than the 884 units sold in December 2019. In an interesting turn of events, Pak Suzuki's sales went down by the same percentage in the same segment. The company could only sell 74 Suzuki Swift cars in Dec 2020. That's -73% of 277 units sold in Dec 2019.
Toyota also had a downfall in the YoY sales of Corolla (-16%). But, thanks to the launch of Yaris, the automaker managed a good overall passenger car sales figure. 
SUVs and Jeeps
353% more Pakistanis bought SUVs and Jeeps in Dec 2020 as compared to the same month of 2019. Hyundai Tucson entered the local market in 2020 and got significant sales in December. Total 388 Tucson left the Hyundai showrooms and hit the roads. 
Toyota Fortuner saw an increase of 254% in YoY sales, while Honda BR-V's sales jumped up to 94%.
Two-Wheelers and Three-Wheelers
Overall 157,116 two-wheelers and three-wheelers were sold in Dec 2020, against 128,866 units sold in Dec 2019. That means a growth factor of 22%. Among the two-wheelers, Atlas Honda sold 106,030 bikes in the last month in comparison to 85,030 in the same month the previous year.
Trucks and Buses
For the trucks and buses segment, there was only a 9% increase in YoY sales. 342 units sold in Dec 2020 up against 315 units sold in Dec 2019.
Tractors
Tractors were a massive hit in the last month, as their YoY sales showed 188% hike. Compare the 3,320 sales number of Dec 2020 with 1,153 of Dec 2019, and you'll get the result. 
Pick-Ups
Fewer pick-up rides were sold in Dec 2020 than the ones sold in the same month last year. With -5% decline in YoY sales, consumers only bought 1,817 pick-up cars last month as compared to 1,916 in Dec 2019.
Month-on-Month Car Sales
For all automaking companies in Pakistan, the month of December was slower than November. Honda Civic and City suffered an MoM sales lapse of -27%, Toyota Yaris took a hit of -38%, and Suzuki Swift had a drop of -35%. The rest of the cars didn't go through such sales downtrends, but they didn't have fly sales either. For most of them, the increase in MoM sales was even less than 10%. Have a look.
For more views, reviews and news, keep visiting PakWheels Blog.