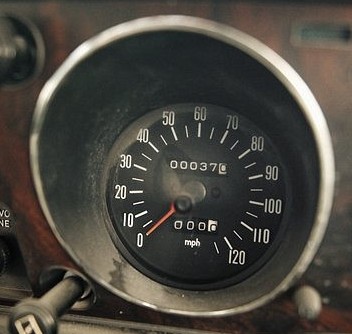 Zero-meter 1974 Toyota Corollas found in Cyprus
When Turkey invaded Cyprus in 1974, Turkish retaliation was imminent which broke out a war between Turkey and Greece. Peace was later found by UN intervention and dividing Cyprus into two parts just like Kashmir is divided amongst India and Pakistan.
As UN peacekeepers went on to document Nicosia, Cyprus, a Toyota showroom was found with 1974 Toyota Corolla stalled there with literally zero meter clocked in their odometers.
Beneath the Ledra Palace Hotel in the abandoned city of Varosha is a treasure trove of dilapidated but nearly unused Toyotas. Dust-covered Corollas, Corona Mark IIs and Celicas can be seen rotting away.
Unfortunately, many of them have damage, including caved-in roofs, smashed windshields, or missing parts. Some look like they've been rifled through, trunks and hoods left open. Others, are in surprisingly good condition.
As it is said that any good leader will find a way to avoid war but when it is imminent, people have to abandon their homes and their belongings which become treasure for the people who return to see the devastation of an intense war.