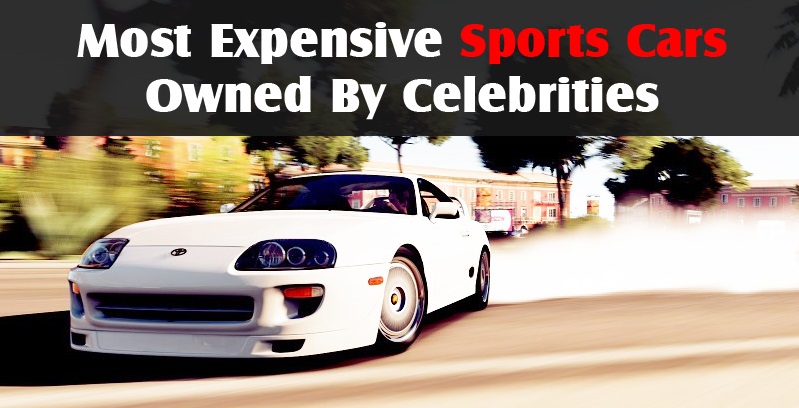 10 Celebrities with Stunning Car Collections
Who are celebrities? A bookish definition would say that they are people or a group of individuals who receive public attention in media due to their fame. To simply put in place they are people we either follow because we love and respect them, or we follow them due to their controversial actions. Celebrities are people with whom we ordinary human beings conduct a love and hate relationship.
So to keep you informed about the wheels your favorite Hollywood celebrities use, our friends at Auto LED Shop have formulated an info-graphic regarding cars owned by celebrities.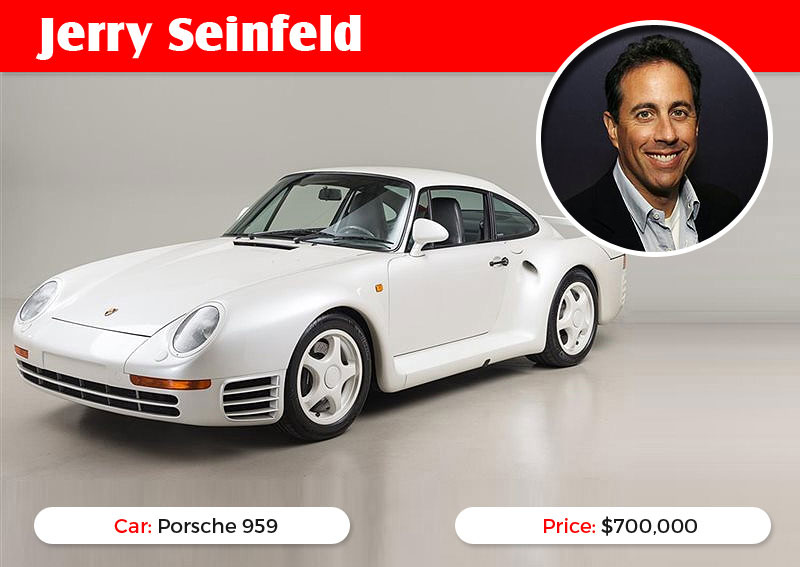 Net worth: $820 million
Jerry Seinfeld, a person, known for his semi portrayal of himself in the world-famous 90s sitcom Seinfeld, currently has a net worth of $820 million. Jerry is a petrol head and a huge Porsche fan, a report says that he now owns around 46 Porsches out of which the centerpiece is his Porsche 959, one of the 337 ever built.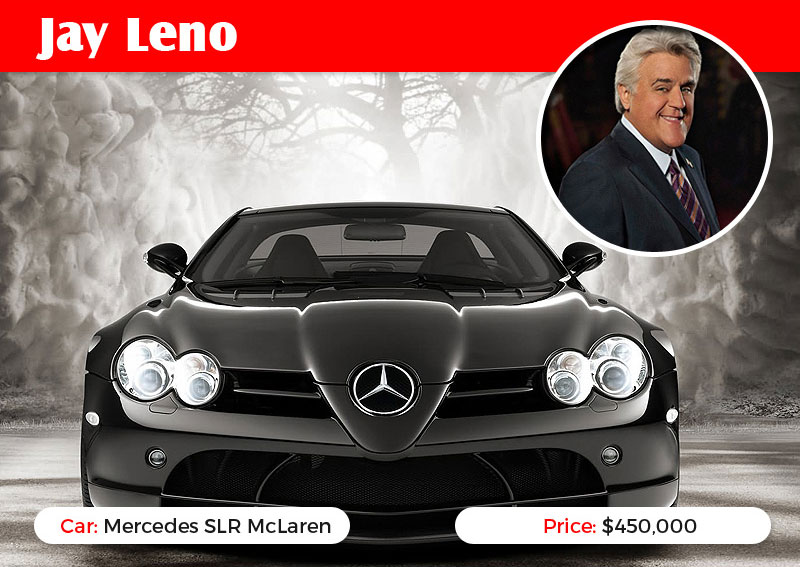 Net worth: $350 million
Jay Leno is a renowned TV show host who hosted NBC's The Tonight Show for over seventeen years. Leno is a devoted car enthusiast with a vehicle collection of over 286 which include 169 cars and 117 motorcycles. Out of his vast collection, Mercedes SLR McLaren is the most prominent. Just last month while filming for his new show 'Jay Leno's Garage' he evaded death when the 2,500bhp Hemi Under Glass which he was riding with the stunt driver Bob Riggle flipped over.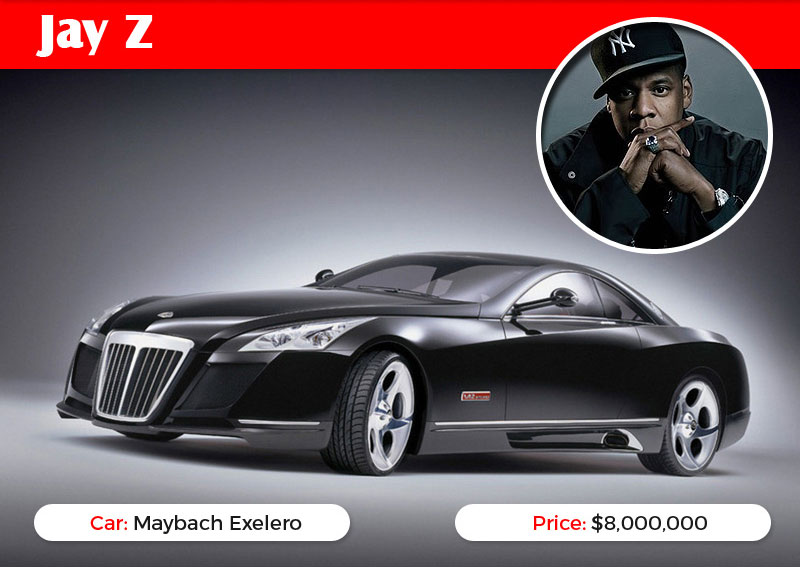 Net worth: $600 million
Shawn Corey Carter nicknamed Jay-Z, is currently the world's 3rd richest rapper. Jay-Z's car collection is considered as one of the largest under the possession of any hip-hop artist. Apart from owning cars like the Bugatti Veyron Grand Sport and Pagani Zonda, Jay-Z owns the Maybach Exelero that's right the Exelero. Exelero is a one-off $8million unique sports car made by Maybach in 2004. Jay-Z currently holds one out of a selected few ever made.

Net worth: $160 million
Bryan Williams, known as Birdman is an American Rapper and business person. Bryan is an avid car enthusiast with a taste for super-cars. Like Jay-Z, Birdman also owns an eight million dollar Maybach Exelero, other than that he has a range of Lamborghinis in his garage along with a $2million Bugatti Veyron.

Net worth: $18 million
A net worth of just $18 million for someone in this list? Well, it's not a typing error as currently the total assets of the National Treasure Star hardly make $18 million. Due to poor financial management and extravagant lifestyle, Nicolas Cage has dragged himself to financial trouble. But who cares, we are here to elaborate upon the rides he own. Apart from the run of a mill sports cars, Cage owns a Lamborghini Miura SVJ, which he bought from an Iranian Shah after paying about half a million dollars for it. The centrepiece of his collection is his $670,000 Ferrari Enzo.

Net worth: $350 million
David Beckham a famous and successful former English footballer currently has a net worth of $350 million and with great career comes good money and with good money come amazing cars. Beckham currently has a car collection of over twenty cars which includes a Jeep Wrangler Unlimited, a couple of Bentleys and more. However out of the pack, his custom Rolls-Royce Drophead is the most jaw dropping.

Net worth: $550 million
Simon Cowell is a well-known reality TV show judge and producer. With a net worth of over $550 million, he currently holds a large collection of cars all the way from antique Rolls Royces to Ferraris. But what stands out in his garage the most is his 1001bhp Bugatti Veyron.

Net worth: $735 million
Sean Combs or P. Diddy is currently the richest rapper on the planet with a net worth of over $700 million. Despite having a handful of super-cars in his car collection, P. Diddy is perceived as a person who has a taste for saloon cars. To celebrate his eldest son Justin's sixteenth birthday, Sean gifted him a $360,000 Maybach 57 complete with a chauffeur since Justin back then was not old enough to drive a car.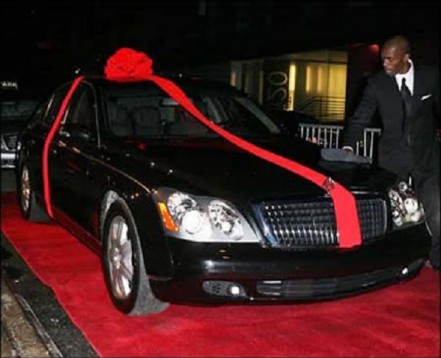 Net worth: $150 million
Kim Kardashian West apart from being a widely controversial figure is an actress and entrepreneur. With a net worth of a hundred and fifty million dollars, affording super expensive cars do not require a second thought. She currently owns over a dozen exotic cars including but not limited to a Lamborghini Aventador, which she bought for her husband, Kanye. Apart from the crowd of Rolls Royces and Bentleys that she own, she considers her Ferrari F430 as her favorite.

Net worth: $100 million
Paris Hilton is an American TV personality, model, actress, singer, author and DJ all of which got her the net worth of $100 million. She currently owns over a dozen unique cars which include a Mercedes SLR, Lexus LFA and Ferrari California. While these may sound extravagant, her most interesting car is a pink Bentley Continental GT.

Source: http://www.autoledshop.com/