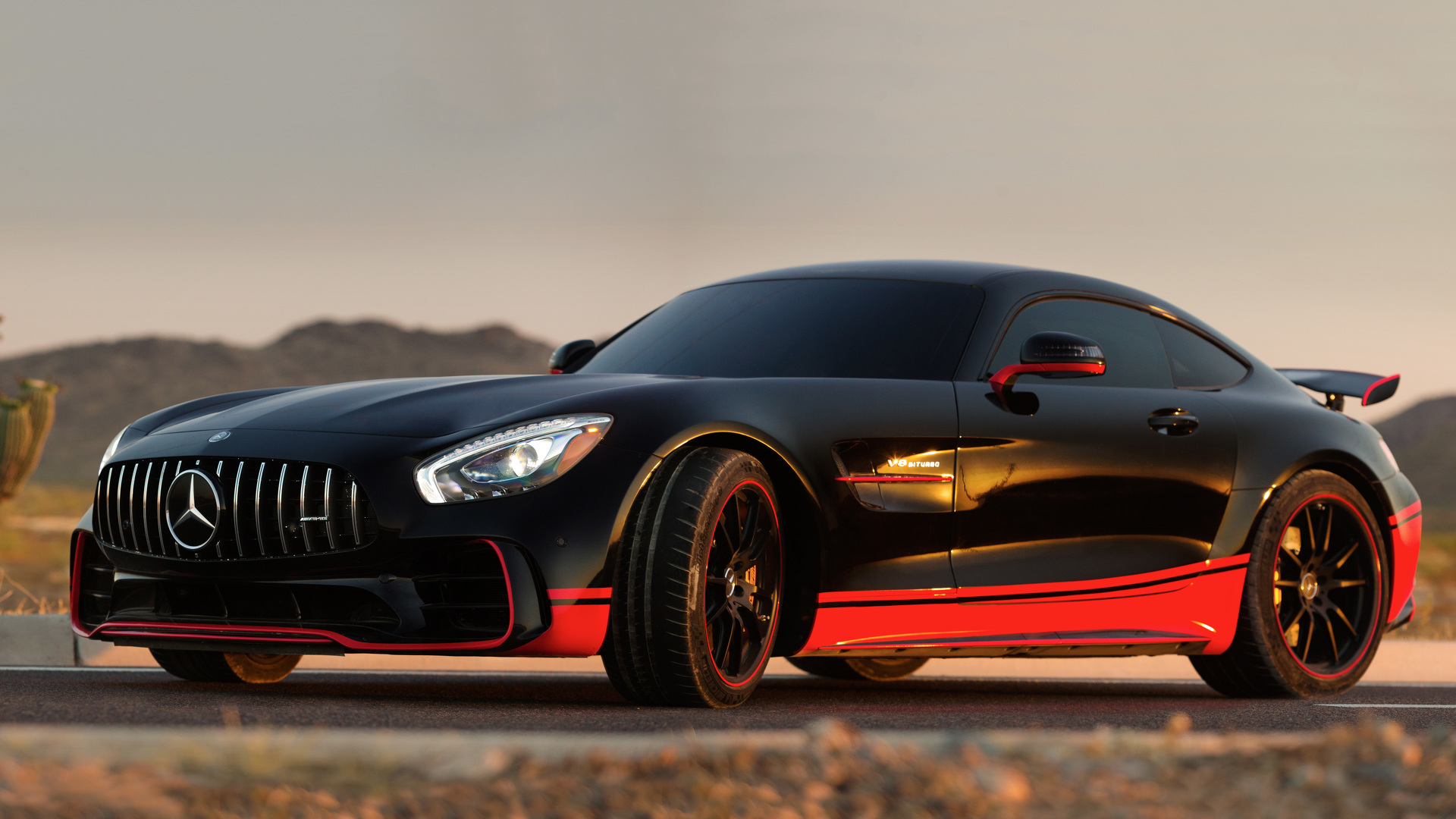 2018 Mercedes-AMG GT R to Make a Debut in the New Transformers Movie
Albeit Transformers is not one of the best car movies, it still is a pretty cool series. There isn't much of a story, but at least you get to see some flashy sports cars running around. The whole film series is basically a montage of stunts of a bunch of super-fast cars. The list of all the cars that Michael Bay has used from the first Transformers to the last film is long. And now there is a new kid on the block. The absolutely ferocious and downright mad 2018 Mercedes AMG GT R will be the newest addition to the list and will star in the new Transformers movie, The Last Knight.
Also Watch: Video: 6×6 Toyota Land Cruiser Is Here To Compete With The Incredible 6×6 Mercedes G63 AMG
The German automaker launched its new 577-hp GT R at the Goodwood Festival of Speed in the UK just last week. And immediately this German monster caught the eyes of the automotive community across the world. And now the latest news, the producers of the upcoming Transformers movie are interested in putting the car in their new film. Considering how aggressive and mean the new car looks, it was obvious it will be an Autobot. The director of the movie, Michael Bay, announced that the new GT R would be used for Autobot named Drift. Drift is making a comeback for this movie. Previously, Bugatti Veyron was used for Drift's alter ego. Bay even tweeted the photo of the new AMG GT R that will be used in the film.
The samurai returns thanks to @MercedesAMG GT R. Looking good, Drift. #transformers @MercedesBenz pic.twitter.com/V3Gon9F6t2

— Michael Bay (@michaelbay) July 1, 2016

The movie is set to premiere in the theaters on June 23, 2017. And this is exactly the time when the new Mercedes-AMG GT R will be put up for sale in the US market.