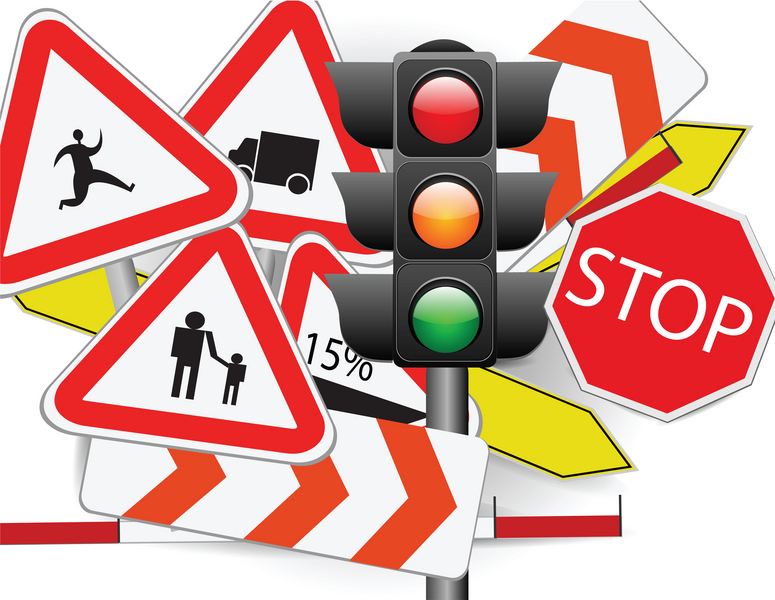 10 Things To Keep In Mind While Driving – Defensive Driving Procedures
When you get on the road, you end up facing all kinds of driver, some careful, some rash. But one should always remain vigilant when driving and always be wary of other road users. One way to remain safe on the our roads is to adopt "defensive driving procedures".
Have a read and let us know what you think. Some of these are:
Driving at a speeds at which you can easily control the vehicle. I tell my wife that when she is driving through the bazaar, she should keep the car's speed down to 10 KMPH. Another place to slow down is in front of schools at drop off time and pickup time.
Keeping a safe distance from the vehicle in front of you. As per the law the vehicle at the rear is considered at fault when it hits the vehicle in front, even though the vehicle in front stops without any reason.
Using the indicators when you are about to make a turn but at least 100 meters before the turn. This warns the vehicle in the rear that you are about to slow down. I have seen drivers turn their indicators on just at the last moment, almost causing an accident.
When it rains or it is very windy, you should slow down. When it rains it causes the road surface to become more slippery, so if you have to use the brakes it will take longer for the vehicle to stop. Your vehicle might aquaplane. In case of windy weather, the stability of the vehicle is affected. So by slowing down the vehicle comparatively is more stable and gives you enough time to react accordingly.
When driving long distances, stopping and stretching your legs after every hour or two is good for you. When I use the M-2 Motorway, I generally stop at Bhera which is midway between Rawalpindi and Lahore. If I feel sleepy (Motorway driving has tendency to do so because of the almost straight and monotonous drive), I stop one more time to stretch my legs and drink something.
When you make a turn on a two or three lane road you should move your vehicle to the extreme right lane for the right turn and the extreme left lane if you intend to turn left. Otherwise you risk being hit if you try to change lanes at the last minute. Twin City drivers can relate to driving through Faizabad Chowk. If you are coming from Faizabad Chowk and want to use Rawal Road, you should plan ahead and move into the extreme left lane, before reaching Chandi Chowk. All big cities have roads and roundabout like these.
When driving in town or when facing on-coming traffic, you should drive with the headlights at low beam. If you leave the headlights on at full, it is possible that the oncoming vehicle's driver is blinded and possibly hits you.
Driving requires your utmost attention, so you should pay complete attention to it. Sometimes I have found that I have been so preoccupied while talking on the mobile phone, that I can't recall how I drove the distance I did. Though now if I get a call, I stop the vehicle and finish my call, before resuming to drive.
Keep your automobile, especially the brakes and tyres, in good working order.
Always wear your seat belt. And make sure the person in the passenger seat wears his/her seat belt as well.
ALSO READ: Three tips for driving in heavy rain
The above are a few defensive driving steps you can take, to help avoid needless accidents and unnecessary expenditure. If you can think of some points, let us know in the comments section below. Wishing you happy and safe motoring.