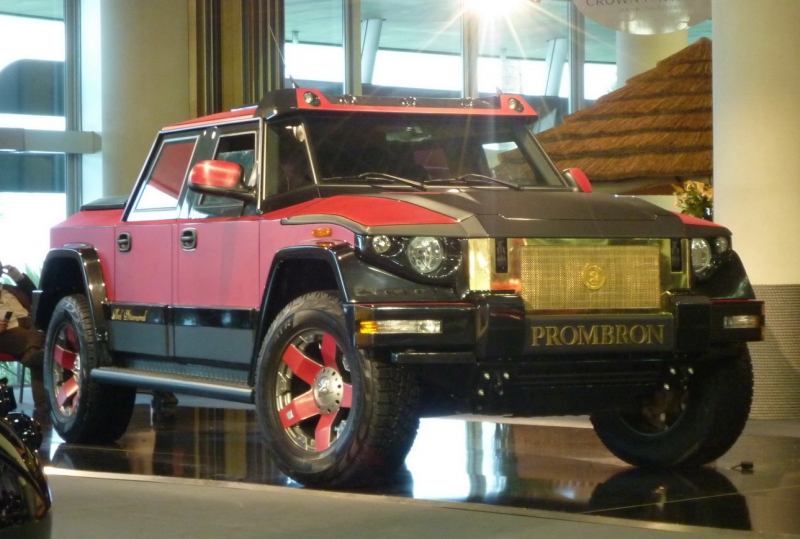 Top 5 Most Expensive SUVs Ever Made
The term SUV was first used in the eighties and since that time it has not stopped garnering popularity. These days almost all of the main stream car manufacturers make some sort of SUV, and even luxury and supercar manufacturers such as Porsche have a range of SUVs and soon enough we will have SUVs from Bentley, Aston Martin, Rolls Royce and even Lamborghini. So with such high end and expensive SUVs on the market let's count down the Top 5 Most Expensive SUVs on the market.
#5 Mercedes G65 AMG ($ 218,000)
The G65 AMG a step up from the already pretty amazing G63 AMG, it offers a massive 6.0 litre twin turbo V12 engine pushing out 621bhp that sends this 2.5 ton SUV to 60mph in 4.9 seconds and on to a limited top speed of 149mph just to avoid the tyres bursting. The G65 is not sold in many markets around the world but honestly it should be as this beast is one of the best off roaders on the planet even beating out the Range Rover by tests conduct by independent journalists.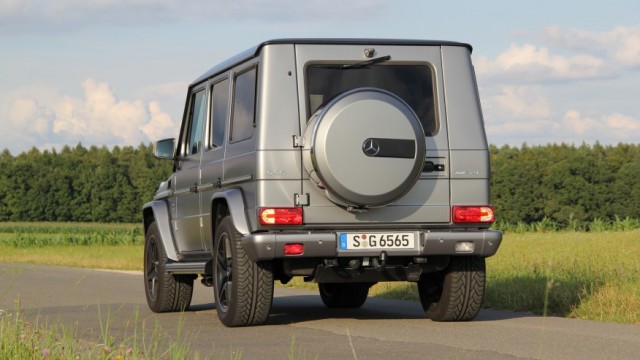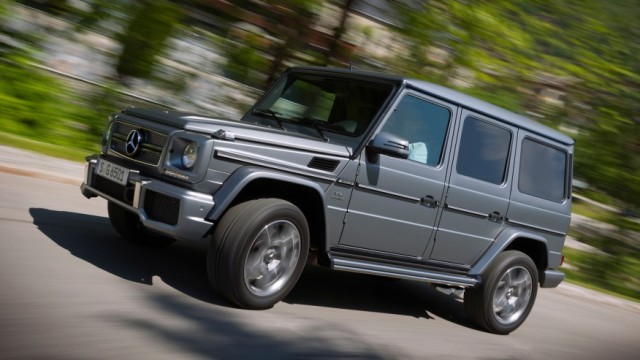 #4 Marauder ($ 470,000)
You may remember this vehicle as it was featured on an episode of Top Gear where Richard Hammond tested it extensively from driving it through a Mcdonalds drive-through to setting off plastic explosives beneath it and it passed everything with flying colors. The Marauder has 170bhp on tap but because it weighs 10 tons that gives it a top speed of 75mph only. Its not the greatest but it does have around 1000 Nm of torque which does give it some tremendous grunt. Inside you have room for a total of 10 people though it may not be the most comfortable setting as this SUV is a military vehicle that is built for civilian use. Still its officially classified as an SUV so it takes the number 4 spot on the list.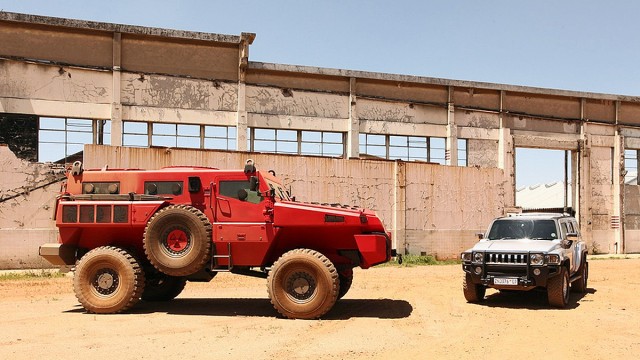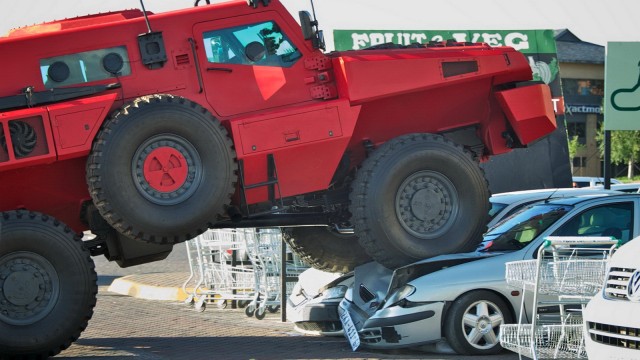 Read More:  Top 5 Cheapest Cars Of All Time
#3 Mercedes G63 6×6 AMG ($ 514,000)
The 6 wheel monstrous 6×6 AMG, the most expensive road legal SUV ever built by Mercedes. The 6×6 has a twin-turbocharged 5.5-litre V8 from AMG with 536bhp that propels this 3.7 ton car from 0-60mph in around 7 seconds. There is not much terrain in this world that this SUV cannot conquer. The 6×6 rides on massive 37 inch wheels that come with its own air pumps so you can inflate and deflate the tyres by any degree you desire. It has a total of three differentials that split the power in 30:40:30 between the 6 tyres. And don't worry they didn't forget the interior either because the cabin is trimmed as normal G-Class would be, which by no means is a bad thing. You get all the toys that you would except at this price. So fully electric 10-way adjustable massage seats, televisions in the head rests and everything else you would naturally find a high end Mercedes, except for an overhead panel that resides in the cabin that is exclusive to the 6×6 AMG in which you control things like switching between this things two fuel tanks or controlling the on-board tyre pump.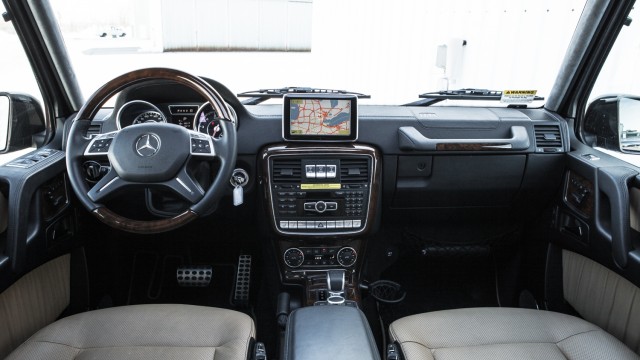 #2 Knight XV ($ 800,000)
The Knight XV was introduced in 2008 and marketed as the world's most secure SUV. Only 100 XVs will ever see the light of production and with such a high price tag it's going to need more than a bulletproof body to convince buyers but luckily it has a couple of tricks up its sleeves. Weighing in at over 6 tonnes it has a range of engines to choose from including a petrol powered Ford 6.8 litre V10 giving 326bhp or a Ford 6.7 litre Power Stroke V8 Turbo diesel good for 300bhp. It is resistant to all forms of attacks including the likes of RPGs, it has cameras all around its body to make sure no one can sneak up on you while you're sitting in its cabin that is decked out like a first class cabin with using only the highest grade leather and sound insulating material. So your oblivious to any sort of sound from the outside even if the noise is gunfire.

#1 Dartz Promrbon' Red Diamond ($ 1.5 Million) 
Dartz is a privately held Latvian-based company that specializes in making high performance armored vehicles. Among it's various models it makes the Promrbon' Red Diamond (we don't know how to pronounce that either) that takes the number one spot as the world's most expensive SUV at price higher than the original Bugatti Veyron 16.4. But don't worry as ridiculous as the price is you get what you paid for. It has a 6.0 litre engine that produces 552bhp which sends the Promrbon to 60mph in just 4.9 seconds and on to a top speed of 194mph that is good performance if it were a lightweight supercar but for a 2.9 ton SUV it's amazing. The windows are made from gold plated bullet proof glass, it has diamond-encrusted white gold gauges, bulletproof wheels, white gold diamond and ruby encrusted badges, Kevlar coated exterior, three bottles of the world's most expensive Vodka in the cabin and it is able to withstand heavy machine gun fire, land mines, and even RPGs. We could go on and on about the amazing abilities of this vehicle but the point is if you want the worlds safest, toughest and most expensive SUV, this is it. Just one more thing you should know if you're the sort of person who can afford this, Kanye West owns one too.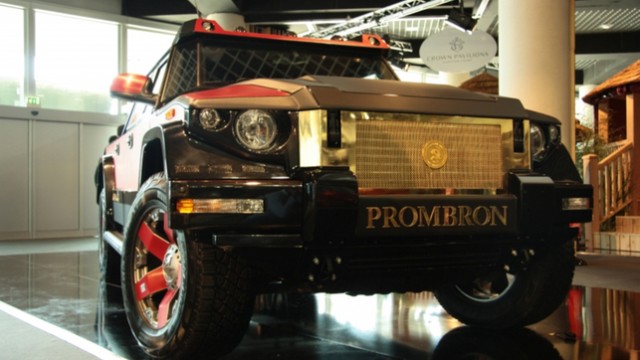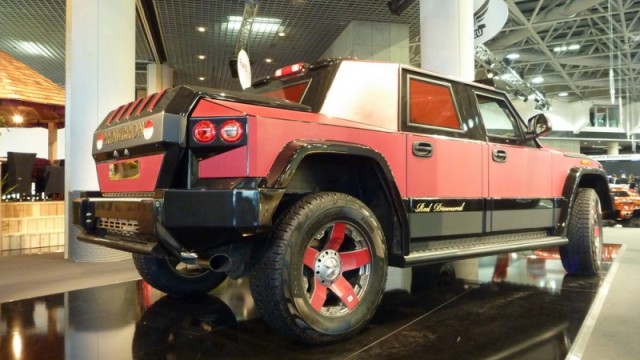 Pictures: Car and Driver