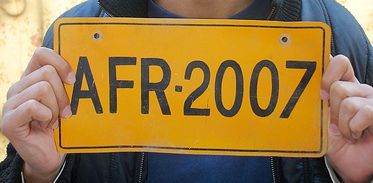 13,000 kept in waiting for new registration plates
13,000 applications have been kept in waiting for new registration plates since as long as past two-and-a-half months at the Excise and Taxation department, Lahore.
Officials at the department estimated that they get about 200 applications for registration plates for new cars every day. The registration window at the department office bears the notice: "For certain reasons, temporarily the number plates are not being distributed. They will be distributed as soon as they came from the factory."
The official in charge of the Motor Transport Management Information System (MTIMS) said that there was shortage of material used in the manufacturing of car's number plates however, motorcycles and rickshaws were getting their plates in due time.
The official further said that owners of new cars get a special stamped receipt from the department stating that they had applied for registration plates and carry it with them when driving, so they don't get issued tickets by traffic wardens.
Excise and Taxation Director General Dr Muhammad Anwar Rasheed said that they were expecting delivery of 60,000 plates within a month as the contractor told him that there was a shortage of electro-reflective material that is used in the plates.
Moreover, he said that they tried to appoint a new contractor but only one party applied for the contract and government rules don't allow the awarding of a contract when there has only been one bid.