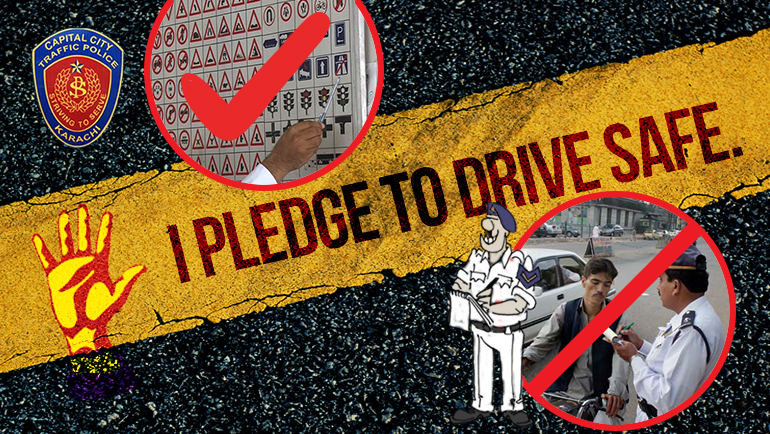 2.6 Million Driving Licenses For The Residents Of Karachi, A Herculean Task!
In reality, this is a ginormous issue. Judging the driving capability of people, checking and rechecking their papers and then issuing them driving licenses in such a large number is nothing less than a Herculean task. So in this regard, we are presenting the way Denmark issues driving licenses to its citizens.
Those Danish citizens who are interested in getting a driving license can get a medical certificate from their local doctor at the surgery. Also, the doctor will attest their photos as well. That medical report and attested photos are then dispatched to the local council office in a sealed envelope along with an application. With that application, you attach a report from a private driving school as a proof that you have taken 29 theory and 24 practical driving classes from a certified driving instructor. Your driving license test is usually booked and arranged through one of those private driving schools. First, you will take your theory test in which 25 questions are asked. Out of those 25 questions, you need 20 correct answers to pass the theory test. The test is of a pictorial kind and is made up of different situations. And you are expected to explain how you would drive through those situations and what kind of traffic rules are applied.

After that, you will undergo a practical driving test. For the test, a police official will ask you basic questions about the car and its functions. For example, they will ask you to demonstrate to them if the brakes are working fine, or if the headlights are working or not, and checking engine oil level of the car, etc. After the oral test, the official will sit in the passenger seat with you and you will drive and prove your driving skills. The practical test lasts for around half an hour. The official will take you around the city, making you drive through different traffic conditions (one ways, signals, parallel parking, roundabouts, etc.). And if he/she finds you to be a capable driver, they will mark you pass, and you will receive your driving license.
Those who go through this rigorous testing process, chances of them having accidents because of driver's errors are very less. Making sure you drive in your lane, and behaving around other motorists are the fruits of such rigorous testing procedures.
You can't even imagine driving without a valid license, or younger than an 18-year-old sitting in the driving seat. On the other hand, in Karachi, 90 percent of drivers don't have a valid driving license. And to make the matters worse, the DIG's call to catch and even jail those who are found without a license is putting extra strain on the already dwindling system. Bloggers around the internet are commenting that the process of acquiring licenses should be made easy.
Recommended Reading: Karachi And The Menace Of Underage Driving
I believe the government should implement some internationally proven system, with some local adjustments, of course, instead of shoddy shortcuts. The kind of a system implemented in Denmark is present in other developed countries with some changes as well. Copying it and implementing it here in Pakistan won't be that hard.
First of all, what Pakistan government should do is issue a standard driving test course and procedure all over the country. The government should invite and help retired traffic police officials across the nation to establish authorized driving schools where only approved driving course will be taught. And you must get yourself a valid certificate, which will certify that you know the basic traffic rules and regulations, from those driving schools before applying for a driving license test. Either completely abolish learner's driving license, or limit its use. Those holding a learners' should only be allowed to drive with a passenger who him or herself holds a valid driving license.
Make theory and practical tests like proper exams. And to make it more accessible to people from all walks of life, provide a facility where you can take the test in your own language. In Denmark, you can take the test in Urdu if you want. They will provide you with a translator. Making basic driving rules and regulation information available to the students in schools and colleges won't be bad either.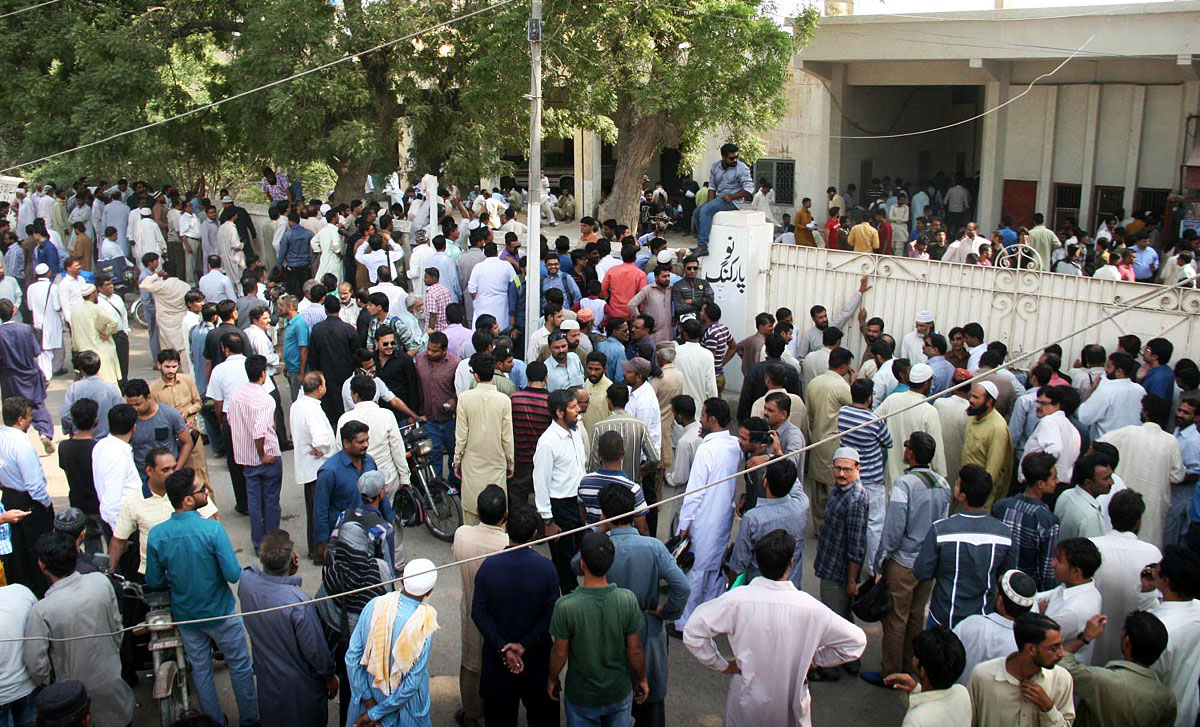 Also Read: Campaign Against Non-License Holders: A Good Effort Ruined Due To Mismanagement
Issuing 2.6 million driving licenses shouldn't just be about charging people few hundred rupees for a printed piece of plastic. Instead, it is about training them well to reduce driving errors and decreasing accidents. So making the process easy doesn't mean to issue anyone with a license who visits the traffic office.
We must understand that there shouldn't be any other way than following the traffic laws. You should stop yourself from paying few thousand rupees for a license to kill, and never try to drive on public roads without knowing the basics of driving.
There are those who argue that there isn't any point in getting the driving license since the traffic police are going take money from you in both cases. I appeal to those folks as well, to change this concept of getting a driving license. The purpose of a driving license is to make you a batter driver, who have gone through proper training, and not so that you can avoid traffic police.
I beg you not to play with your and others lives. Get yourself a valid driving license so that you can accustom yourself with the traffic laws.