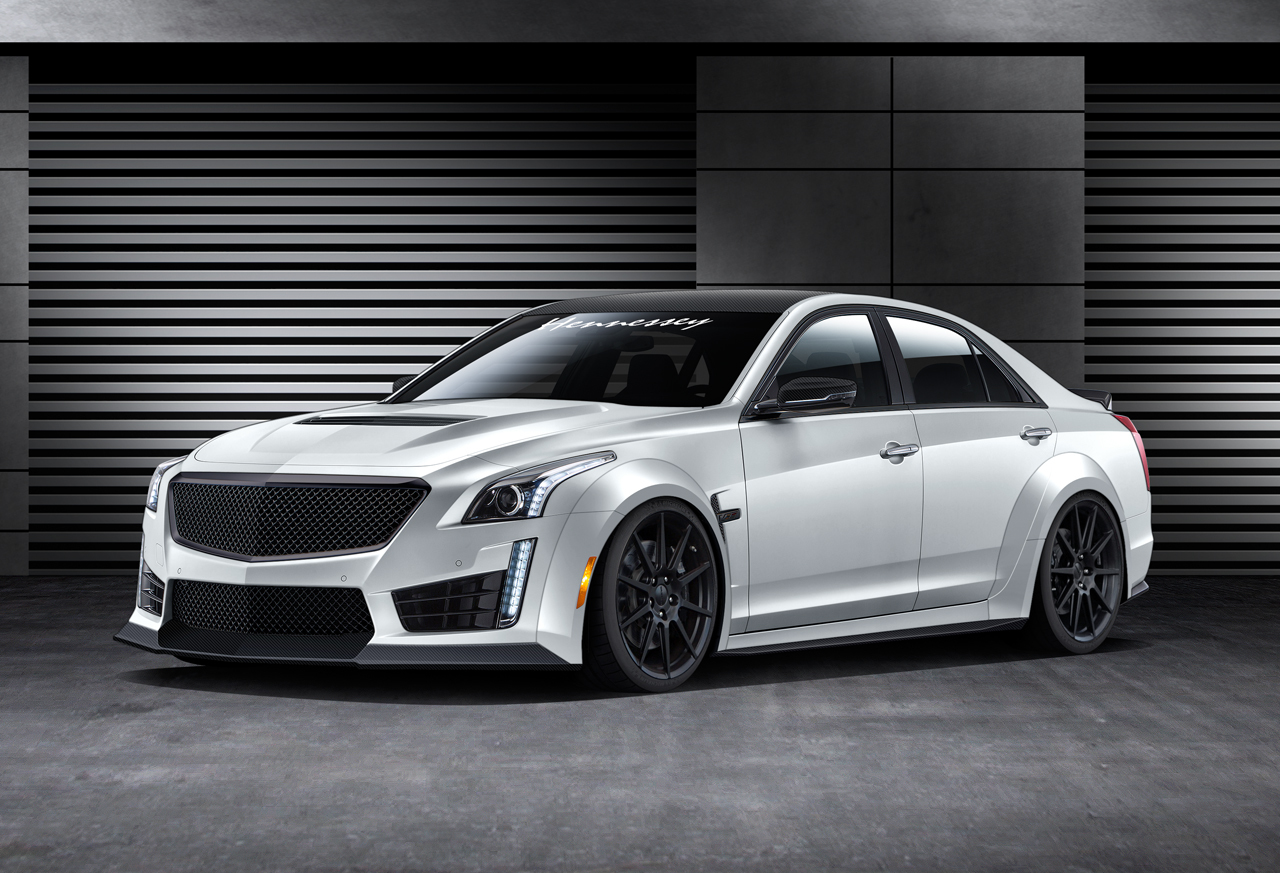 2016 Hennessey CTS V Will Produce 1000HP To Become World's Fastest Sedan
In this day of figures and facts, at your reach within just the press of few buttons on your keyboard or touchscreen; marketeers use them to produce the most impact on potential customers. No one will ever get to unleash the full potential of those numbers, but "1,000 HP Hennessey CTS-V PRODUCED BY TWIN-TURBO 6.2 V8 AND A TOP SPEED OF 240 MPH". The impact is fantastic, even though we've seen how people are struggling putting down Dodge Charger and Challenger Hellcat's 707 HP on to the road. It is hilarious as well as embarrassing when cars with half the HP pull ahead of you while Hellcat keeps searching for traction. It is like me searching for glasses on the floor when I accidentally drop them, only difference is, that I actually find them.
Still though, I appreciate the madness and excess that automakers often put out. It is what makes us automotive enthusiasts tingle here and there. 1000 hp, with four doors, a boot; basically, it is a speed device with the practicality of your Toyota Corolla. I am all in.
Hennessey is going to fiddle with the 2016 Cadillac CTS-V, which by the hasn't even gone on sale, and in its stock form, the 6.2 liter supercharged LT4 V8 will produce 640 HP and 630 lb. feet of torque which gives its a top speed of 200 MPH.
However, Hennessey has sought to remove the supercharger and put in a twin-turbo system which, according to John Hennessey's own words, "I believe that our 2016 Twin Turbo CTS-V will have a top speed approaching 240 mph."
They will only be building 24 of these 1000 HP super-sedans when the 2016 CTS-V eventually comes but, if you'd don't like the sound of spooling twin-turbos, you can opt to retain the supercharger and get a more appropriate upgrade for either 750 HP or 800 HP.
Just bask in the magnificence of when speed and ferocity.