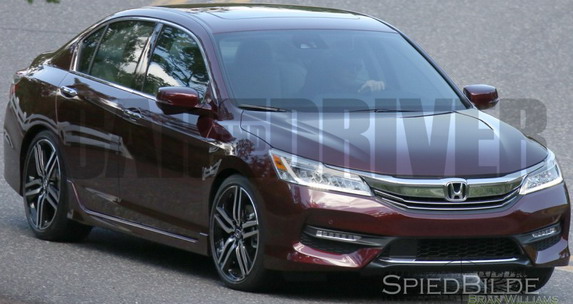 2016 Honda Accord Facelift Spied
The 4-cylinder Honda Accord has won many accolades but we think the best one yet is by Consumer Reports which says that it is one of the ten vehicles which would run for 300,000 kms. And there's a new Accord coming, a facelift.
Honda's design language has suffered quite a bit in the recent years, prompting emergency facelift for the Civic and a new Civic earlier than the time defined by its product lifecycle. Accord though, did well, but not as well as Honda would like it to do so the new 2016 Honda Accord will have visual changes which include changes in the front grille, bumpers, front and rear lights and a new design for the alloy wheels.
Other than a refreshed interior, a refined 4-cylinder and a V6 engine will be made available with better CO2 emissions and increased mileage, the car will also get a new automatic transmission.
In Pakistan, Honda Atlas' price will further go up to gazzillion rupees because what you gonna do bro?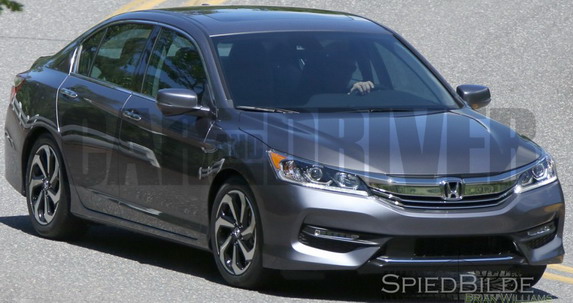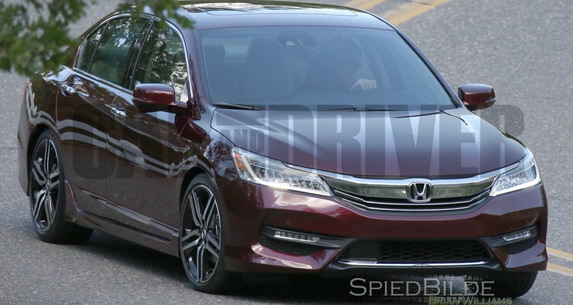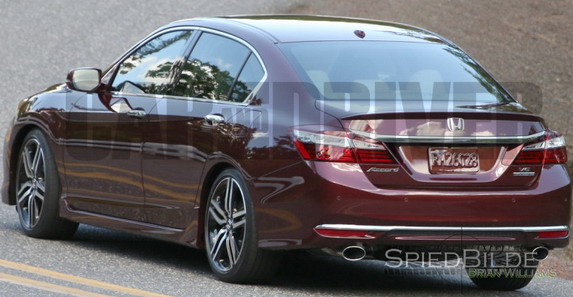 Source: CAR AND DRIVER