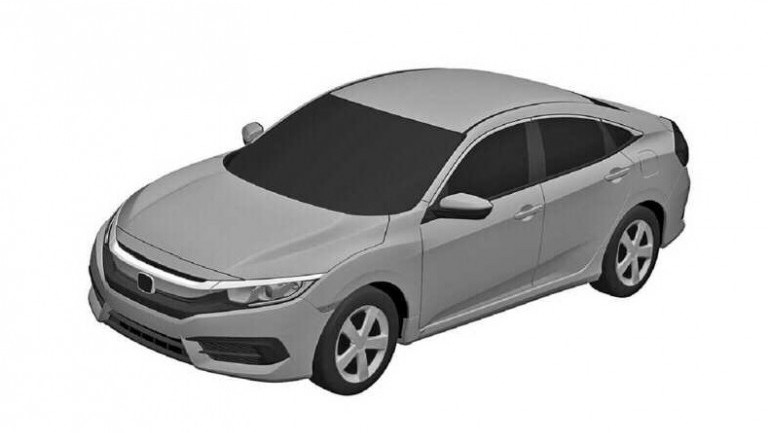 2016 Honda Civic Sedan Patent Images Leaked
As you may already know the 2016 Honda Civic Sedan and Coupe are in the pipeline. But who would have thought we would be able to see the sketch of the actual car so early in the development phase. We now know how the 10th generation Honda Civic will look like, all thanks to the internet and the cool folks who are on it.
These photos were filed by Honda to be patented over the car's design. The first preview of the 10th generation Civic (concept) was revealed by Honda at the New York International Auto Show in March 2015. It is evident from the photos that the production Civic Coupe is going to stick close to its concept.
It is going to be built on an all-new platform, which is going to be universal for all the variants around the globe.
As one could expect, the new Civic is not going to be as flamboyant, with regards to its body works, as the concept was. It is not going to be as aggressive as the concept was. Major difference is the design of front and rear bumpers; the lines and air vents are not that strong and bold. The headlights are also going to be more present, and less future like; less LED, more conventional HIDs. But those rear headlamps are definitely staying in the coupe version. The lights generated overall positive feedback from the general public when the concept was revealed, and we are glad they are here to stay.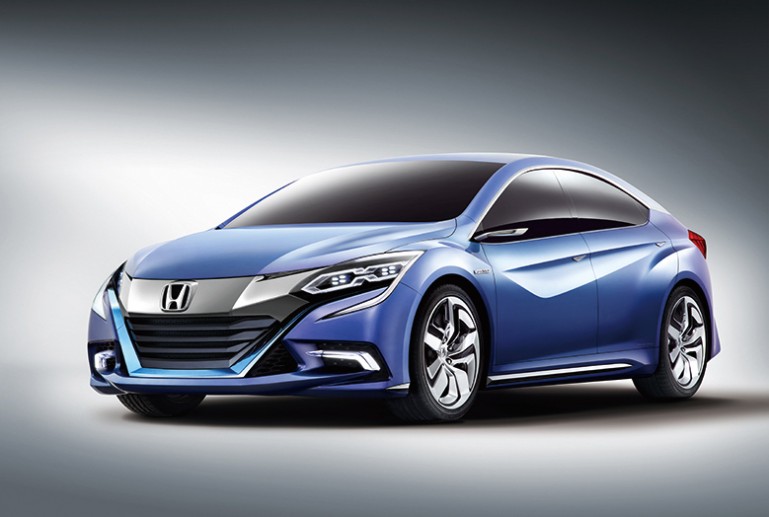 However, those wraparound rear lights are not an option in the sedan. Overall, the sedan's shape is noticeably similar to the "Concept B" show car, revealed at the Beijing Motor Show (right) last year. Both sedan and coupe share the same windshield and nose, and rear has been sliced and diced to suit their intended purposes.
Rear spoiler is also absent in the patent photos.But it is expected that the sportier version, like Si, is going to add a similar or same spoiler. The wheels and side mirrors are of course, also smaller compared to that on the concept.
Honda has not revealed any technical details except that the new Civic will come equipped with a 1.5-liter turbo engine, but there is also a possibility of a 2.0-liter naturally aspirated engine. And of course, all engines will have Honda's variable valve lift and timing. (VTEC, yo!)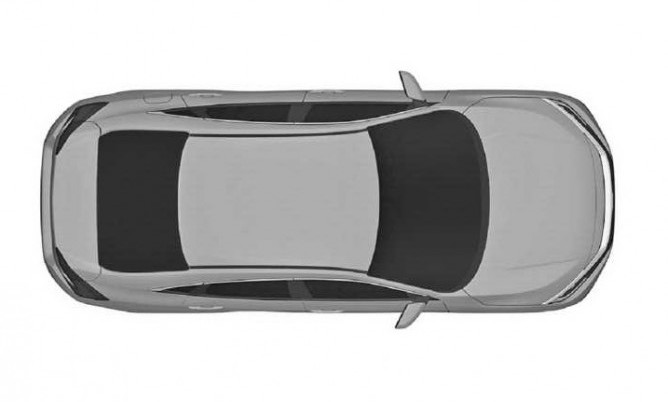 Source: gizmag