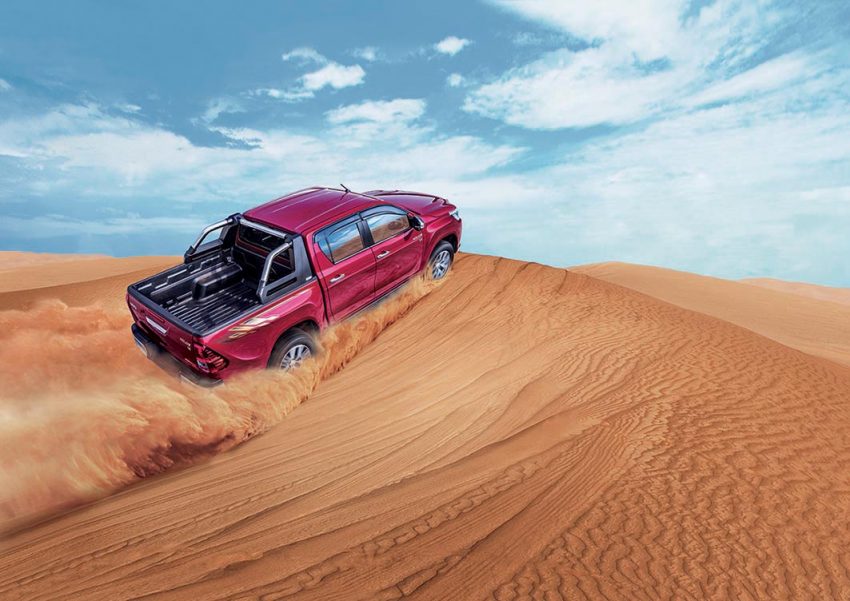 2016 Toyota Hilux Launched In Malaysia
Toyota Hilux is quite a likeable vehicle that we've sort of come to hate as well, due to the 'Vigo Culture' but that's not the point here. Most of the world is receiving the new Toyota Hilux officially and Malaysia is the newest country to get it.
Malaysia would be getting six different variants of the vehicle: 2.8G 4×4 auto, 2.4 4×2 manual, 2.4 standard 4×4 manual, 2.4G 4×4 manual, 2.4G 4×4 auto, and a single cab 2.4 4×2 manual. The prices start from RM 89,900, for the single cab (translates to PKR 2,311,053), and goes up to RM 133,900  (translates to PKR 3,442,159).
Toyota claims that the new engines are 10 percent more fuel efficient, with feature common-rail direct-injection, variable-nozzle turbos and exhaust gas recirculation.
The Toyota Hilux 2016 comes with a lot of special features that can be ordered as optional: Navigation, sports bar, Toyota Premium Safety and Security Film, Toyota Essential Solar Film and a portable tyre pump.
The new Hilux is already being imported by used car importers in Pakistan and is available for around PKR 7.2 million but there's not even a hint available as to when Indus Motors will introduce the new model here.