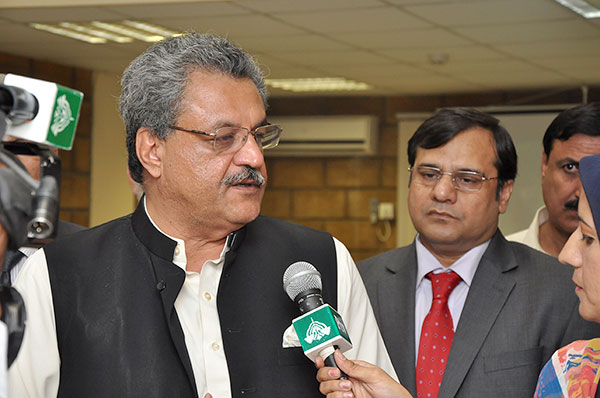 Pakistan Government Doesn't Know How Much Profit Local Car Assemblers Make
On Thursday, Ghulam Murtaza Khan Jatoi, the Minister for Industries and Production, told the National Assembly in a written reply that the existing automobile manufacturers in Pakistan do not share the profits they make on sold vehicles and that the government is not aware of the profit figures. He was quoted saying,
"All car manufacturing companies are in the private sector, and as such they do not share the data concerning the cost of goods sold,"
Also Read: Finance Minister Ishaq Dar Ensures Japanese Envoy New Auto Policy Provides Level Playing Field
He also wrote that the government and automakers have no arrangement regarding using imported or locally assembled parts, or launching vehicles with international safety standards or quality control. He further said,
"From 1987 to 2003, the Government of Pakistan followed deletion policy, a local content scheme, which was phased out in 2004 and replaced with the Tariff Based System (TBS) to make the auto sector compliant with Trade Related Investment Measures (TRIMs) under the WTO regime,"

"At present EDB issues manufacturing licenses/certificates to vehicle assemblers after verifying their manufacturing facilities. Despite request by the EDB, car manufacturers have yet to share their standards,"
The Minister admitted that the government, for now at least, has no control over the manufacturing standards and that all the automakers are following their own standards.
From a buyer's point of view, this explains a lot of things as far the quality of locally produced cars is concerned. It feels like the local car assemblers are not legally bound to give you what you actually should have. If you have been sold a lemon, you can, however, contact a consumer court. But overall, there is not government-wide control.
Also, the fact that the profits companies like Suzuki or Toyota make on Mehran or Corolla XLi respectively is not in government's knowledge is quite mindboggling. Even the most basic Mehran can cost you PKR 630,000 nowadays.