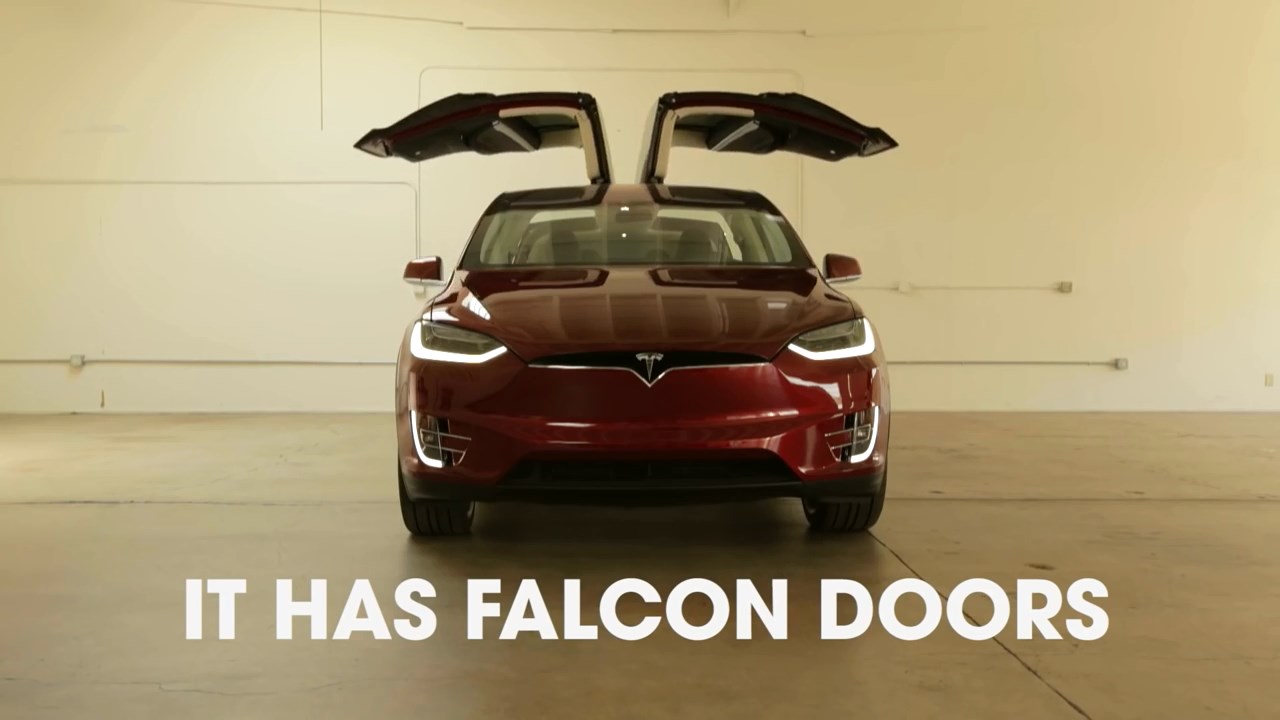 Video: Here Are 32 Cool Things About The Tesla Model X
Tesla Motors launched its full-sized all-electric crossover SUV, the Tesla Model X, in 2015. The prototype of the production model was unveiled on February 9, 2012, at the Tesla's design studios in Los Angeles. This incredible electric SUV does 402 – 414 km in full charge and has a top speed of 155 mph (250 kph). Initially, it was planned to launch a rear-wheel-drive model, but the idea was later binned, and only all-wheel-drive models are available.
Also Watch: The Incredible Bose Suspension System Doing Some Amazing Tricks
The SUV comes with all sorts of technology innovations, like that panoramic windshield, or the special sensors that prevent car's falcon doors to hit anything when opening, or its ultrasonic-based side collision avoidance system to steer occupants away from a side collision. Also, it can be ludicrously fast and can accelerate from zero to 60 miles per hour in 3.2 seconds. The electric SUV comes with the infamous ludicrous button that gives the vehicle some extra juice.
Needless to say, the car is packed with some insane goodies. And the video below shows just that. You will be amazed at the things this car can do. From adjustable height to auto closing doors and charging lid to electric middle row seats to mobile app through with you can control your Tesla, there is so much this SUV can do.
Watch the video for all the cool features: