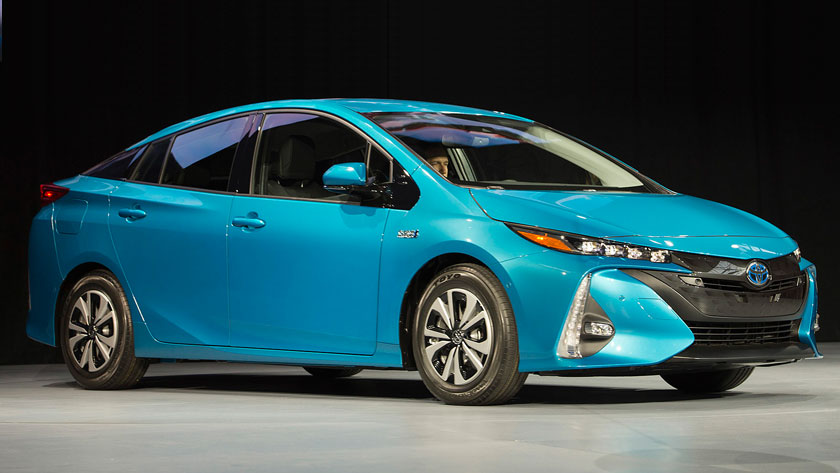 Toyota Hybrid Vehicle Sales Reach Over 9 Million
Toyota has yet again reached another milestone, selling over nine million hybrid vehicles since the beginning of the production. Toyota has reported to have sold over nine million units at the end of April 30, 2016, since the first hybrid vehicle rolled out of its showroom back in August of 1997. Bear in mind this figure includes hybrid cars from all Toyota brands. The Japanese auto giant sells 33 different hybrid models in over 90 countries and regions.
And as expected, the Toyota Prius is the one that has been sold the most. Toyota has sold almost 4 million units of the popular hybrid vehicle worldwide followed the Aqua and Prius C, selling over a million units.
Also Read: Thinking To Buy A Hybrid? There Is A Lot More Than Just Toyota Prius And Honda Vezel
As a next milestone, Toyota has set a target of selling 1.5 million hybrid vehicles a year. The Japanese automaker is aiming to sell 15 million hybrid vehicles by the end of 2020. Considering how fast Toyota is selling these hybrids, and how popular they are worldwide, it wouldn't be surprising if Toyota reaches the goal well before the deadline.
New generation Toyota Prius launch photos
And the amazing fact about selling this many hybrid cars, instead of conventional cars with similar power and performance, is that it has saved the Globe from approximately 67 million tons of CO2 emissions. And when you add the amount of petrol these hybrid cars have saved worldwide, approximately 25 million kiloliters, it all puts everything into perspective. Toyota provided the numbers and figures at the time of press release.
You must admit it's an amazing feat, even if you don't like Toyotas or hybrid vehicles in general, or a Prius in specific.
New hybrid cars to join Toyota's current hybrid lineup are Lexus 500h, which was launched back in February this year, and the upcoming Toyota C-HR, which was revealed at the Geneva Auto Show. Toyota has also launched Auris Hybrid in Japanese domestic market recently.
Import your Toyota Aqua through PakWheels