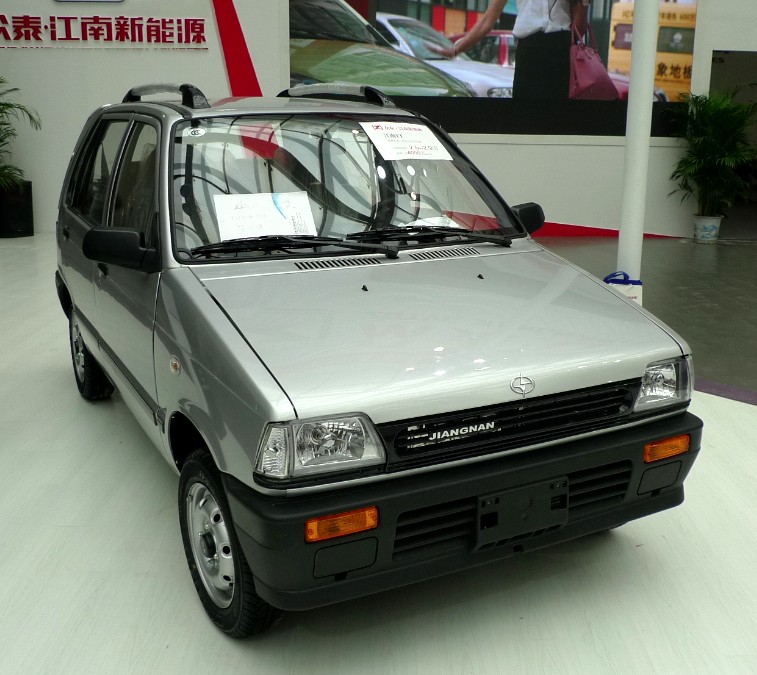 Cheapest Car of China Is A Revamped Suzuki Mehran!
Chinese automaker, Zotye Automobile's subsidiary, Jiangnan unveiled Jiangnan TT which not only looks like a face lifted Suzuki Mehran, but it is also the cheapest car in the Chinese Market at a starting price of 15,800 Yuan which translates to  just PKR. 250,000.
Exterior of Jiangnan TT is without a doubt reminiscent of Suzuki Mehran as are its dimensions however, once you step inside, it manages to offer a basic twenty first century Kei car interior unlike that of Mehran, whose interior has remained largely unchanged since its original release in the 1980s. Under the hood it has an 800cc three cylinder engine which produces 36 horsepower, 3 less than Mehran with a four speed manual transmission. Moreover, Jiangnan also manages to offer optional Air Conditioning, ABS and power windows at less than half the price of Mehran.
There are two important factors to consider before we compare the price of Suzuki Mehran with Jiangnan TT. We need to put into account the sheer market size of Chinese auto market and the availability of various cheap locally made basic Kei cars which might have influenced its competitive pricing. In addition to this, it is currently receiving a 5000 Yuan discount by dealers which indicate a negative demand that too would have contributed towards its low price.
Jiangnan TT makes one thing sure that second generation Alto will keep on living even if it gets replaced after the imminent launch of eighth generation Alto in Pakistan.