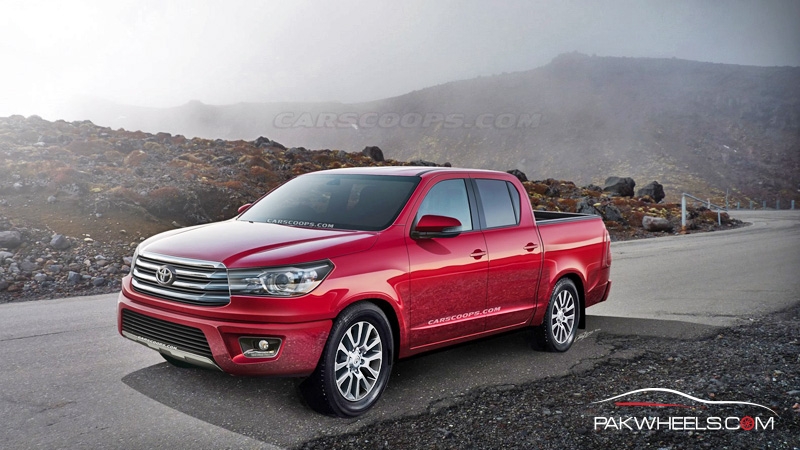 2016 Toyota Hilux Production Started, Launch Planned For May 21
Earlier this week, we brought you the leaked images of 2016 Toyota Hilux. Toyota has confirmed and released a teaser image confirming that the upcoming 2016 Toyota Hilux will be officially unveiled of May 21, 2015 in Thailand.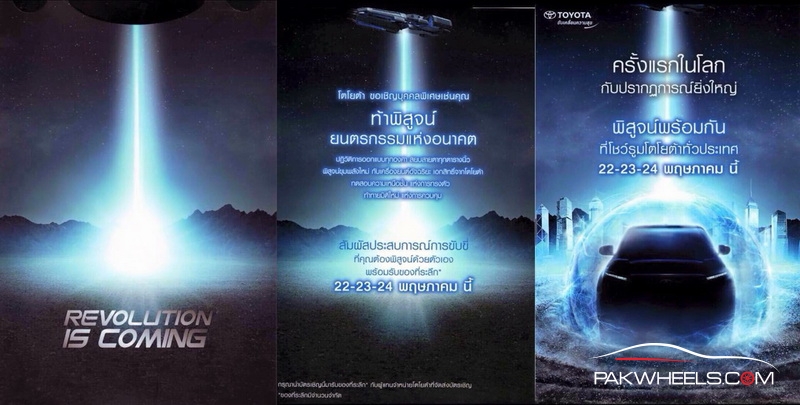 The following image shows fresh off the assembly line vehicles lining up at Toyota's factory in Thailand, confirming that the production of 2016 Hilux has already been started.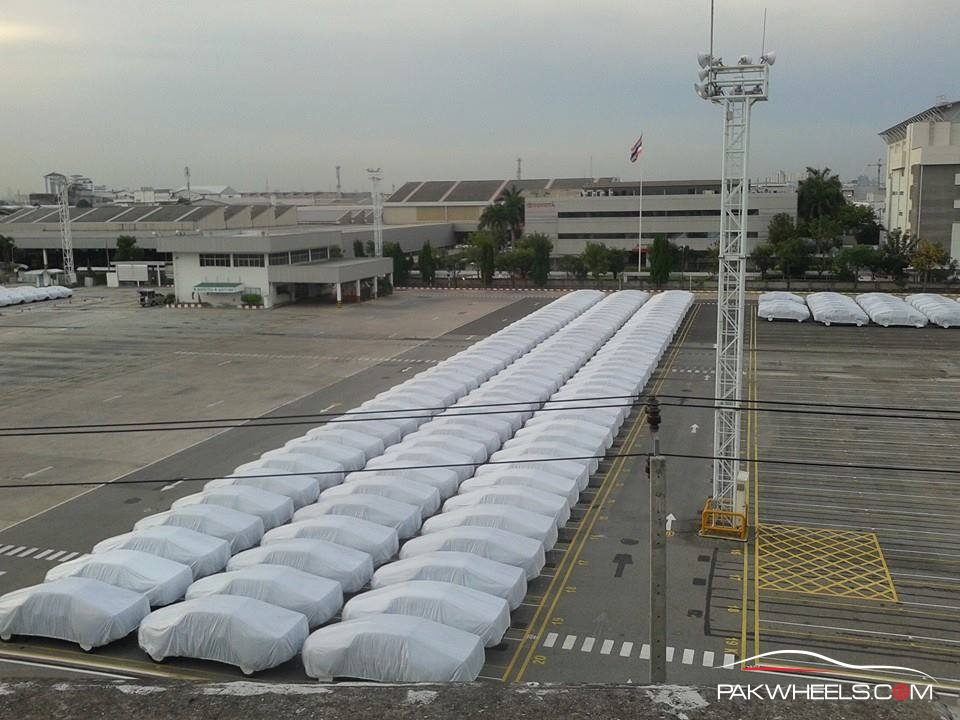 The new Hilux will come with 2 new, 2.4-liter and 2.8-liter, turbo diesel engines along with a 2.7-liter petrol engine. The 2.7-liter petrol unit is a dual VVT-i engine, the same engine that comes in the ongoing Hilux while the 2.4-liter and 2.8-liters engines are totally new engines that will replace the 3.0-liter D4D engine as reported earlier.
The power from the 2.8-liter engine will be transferred using a 6-speed automatic gearbox to the wheels. The new 6-speed transmission will come with Eco and Power driving modes, there's also an option for a 6-speed manual gearbox for the 2.8l variant.  The 2.4-liter variant will come equipped with a 5-speed manual or 6-speed automatic transmission. The new truck will come with features such as LED based DRLs (daytime running lamps) and 17-inch alloy wheels to name a few.
The new 2.4L turbo diesel engine is reported to produce 165 hp and 343 Nm of torque for the manual transmission one and 160 hp and 400 Nm of torque for the 6-speed automatic transmission one, whereas 2.8L turbo diesel engine is reported to produce 174 hp and 420 Nm of torque with 6-speed manual gearbox and 174 hp and 450 Nm of torque with the 6-speed auto gearbox.
Toyota Indus launches same vehicles in Pakistan as the ones available in Thailand, so there is high probability that IMC may launch this vehicle sometime during next year in Pakistan.
There is no word out on the pricing yet. We will update you as soon as we find out. Till then let us know what you think of the 2016 Toyota Hilux in the comments section below.
Source: Headlight Magazine