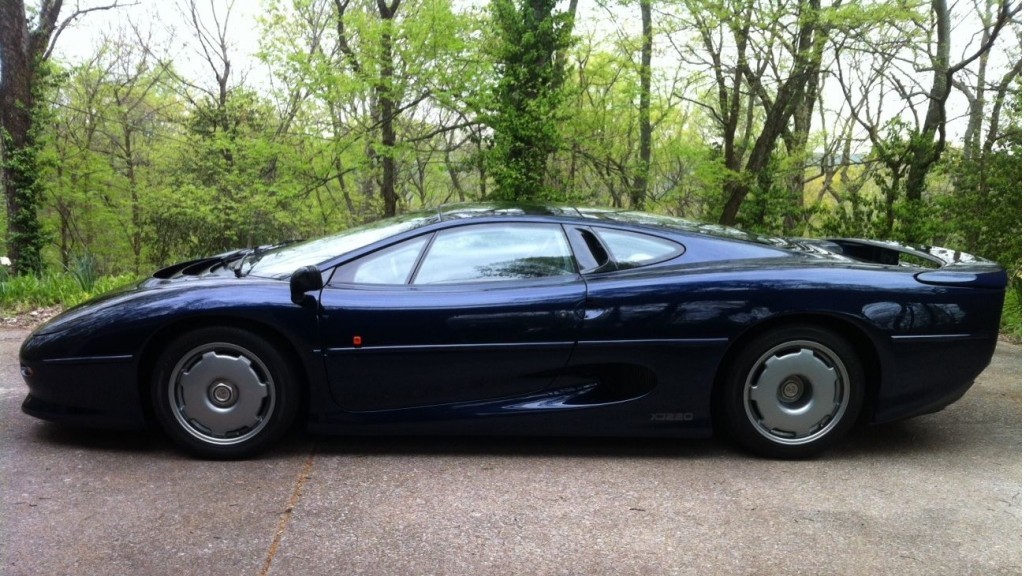 A Jaguar XJ220 For $227K Sounds Too Good To Be True… But There's A Catch!
There is a well known fact that cars depreciate, some very quickly while some over time. Then there are some cars that go the other way. Their value increases over time and they become collectors' items. Some are super rare, like the one we recently shared, a Z tune Nismo R34 GTR or a vintage Ferrari. Obviously these cars come with a big price tag and mostly show up in auction houses.
Among the list of rare cars, there is one from British automaker Jaguar. This is arguably the most famous car Jaguar ever produced, the "XJ220". XJ220 was a limited production car and only 278 units were made. It was manufactured between 1992-1994 by a joint venture between Jaguar and race engineering company Tom Walkinshaw Racing. Initially, it was just a concept car with V12 engine and all-wheel drive drivetrain, but after a lot of public praise, the concept went on to become a reality. The production car came with a mid mounted 3.5L turbocharged V6 with a five-speed manual gearbox. The power output was 540 horsepower with 475 lb-ft (644 Nm) of torque. The Jaguar XJ220 was the fastest production super car, in the world, in the early 1990's, and was able to reach ridiculous speeds of 343 km/h. It still is praised as an automotive master piece of all times.
Now a XJ220 has shown up in Germany which is for sale at €200,000 ($227,040). With only 12,600 kilometers on the odometer, it is truly a bargain for this rear beast, but there is a catch, it's wrecked. It looks like the car flipped over and had a major front and rear end damage and it is possible that it will make a hole in your wallet to bring it back to its actual shape. The price tag will clearly help you understand the importance of XJ220. One can hardly find one for sale so this is the only option if anyone wants to get their hands on one of these. Looks like some fanatic will definitely buy this out and make his dream come true. If you are fortunate enough; will you buy this car in such a condition? Let us know in the comments.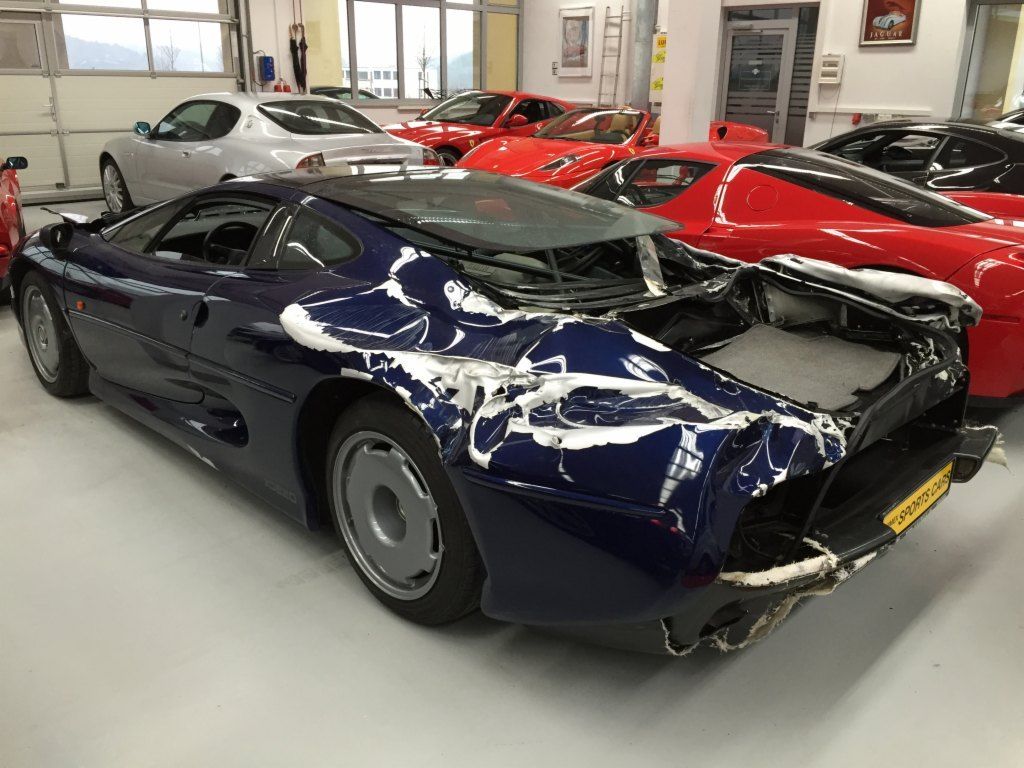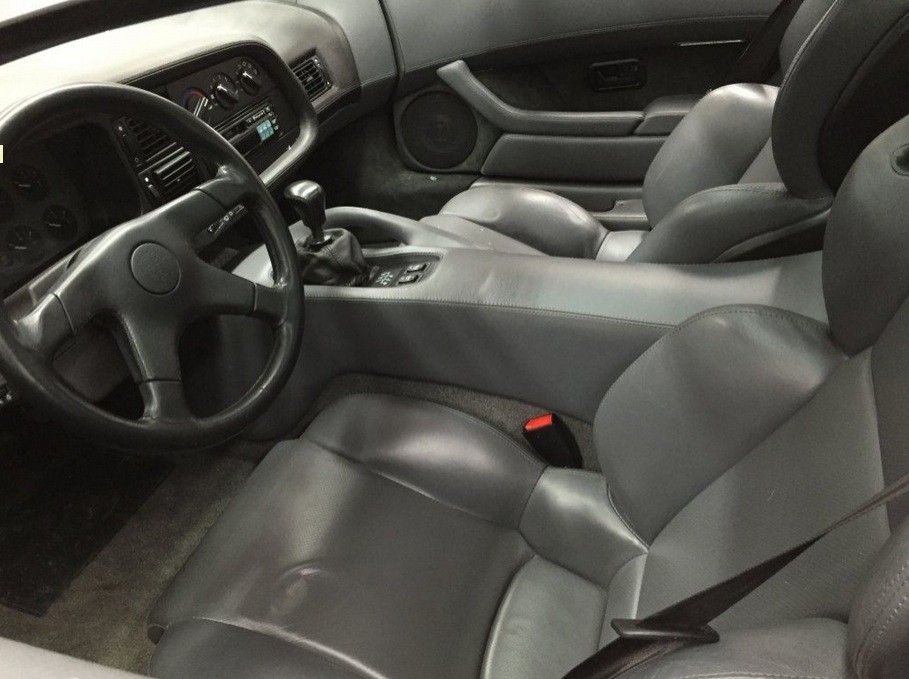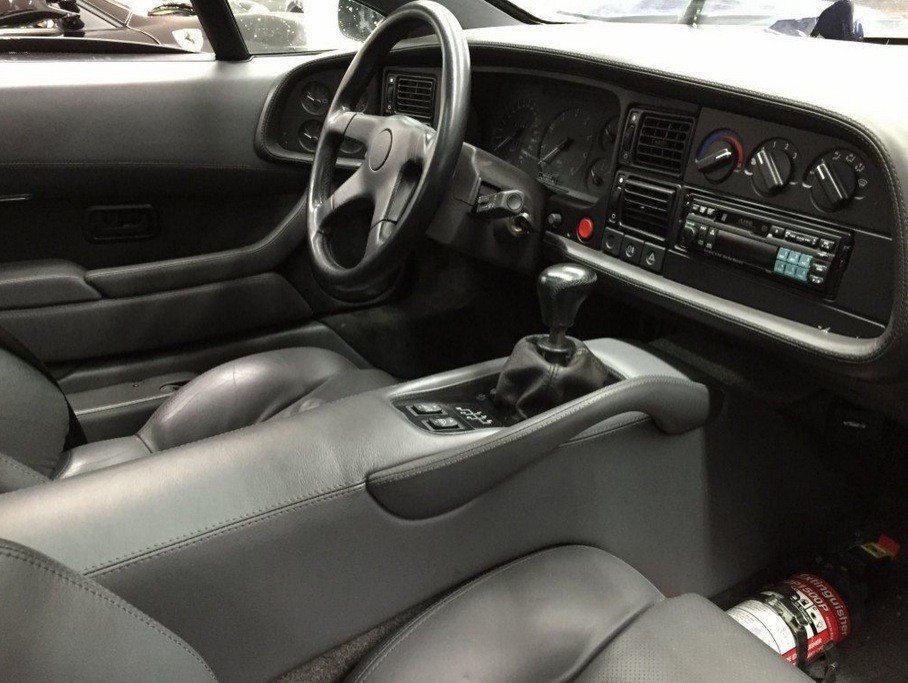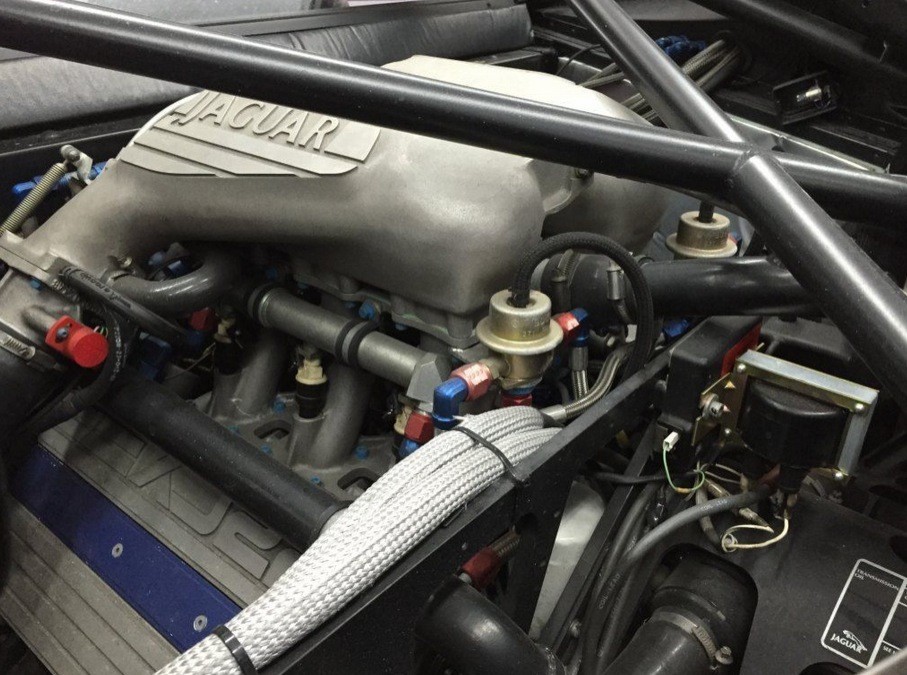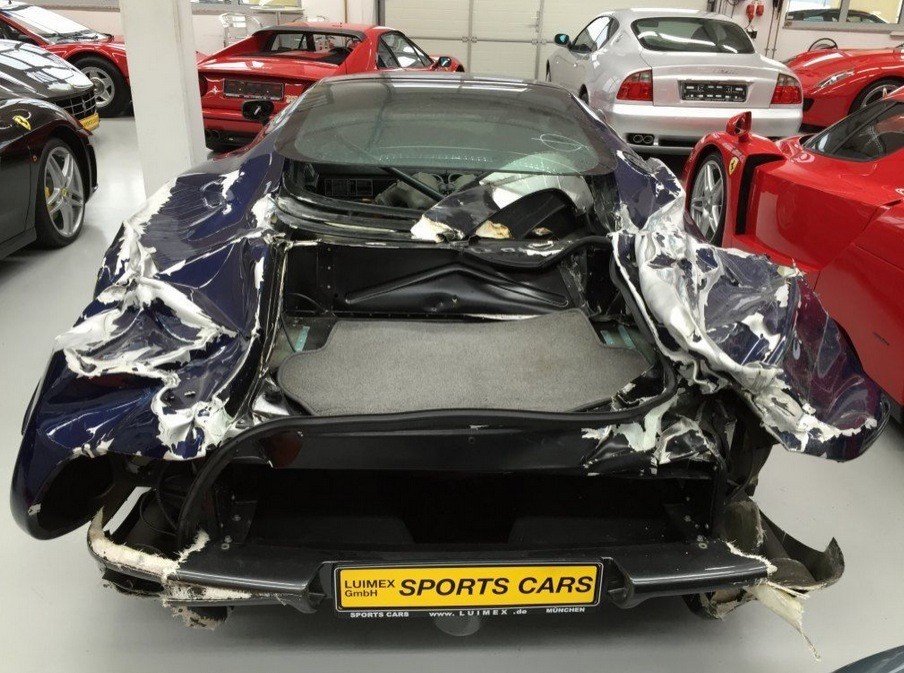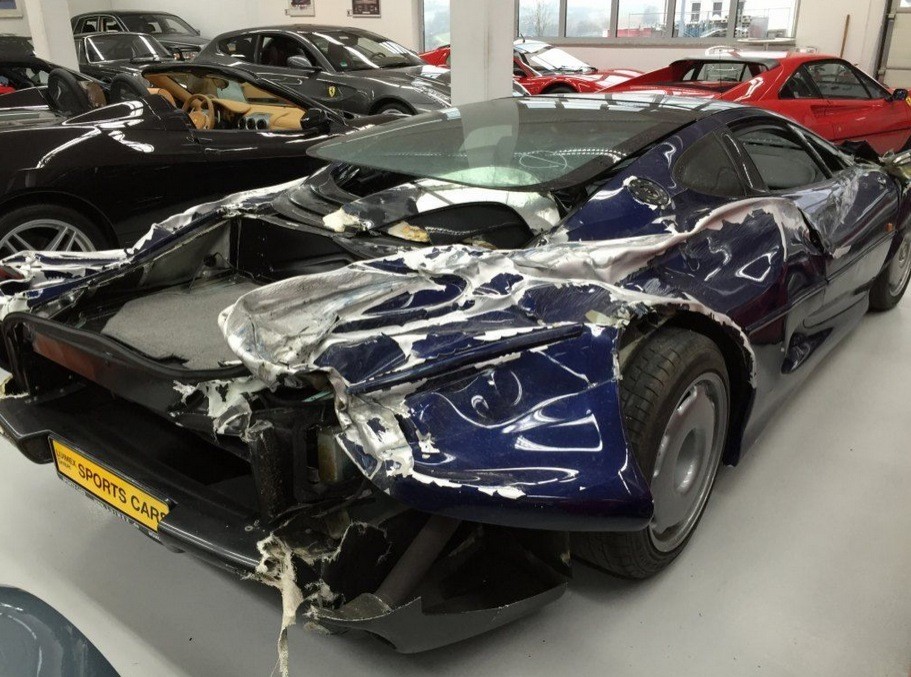 Meanwhile for the interest of our readers, I will share an hour long official documentary as bonus about Jaguar XJ220 and it is worth watching.
Official Documentary
Here are couple of clean Jaguar XJ220 photos.
Source: MOBILE.DE