BMW has finally unveiled its new 7th generation 5 series sedan (G30). The new 5 series has a beautiful exterior design and modern interior features. This new 5 series sedan is going to be a rival to Mercedes Benz E class.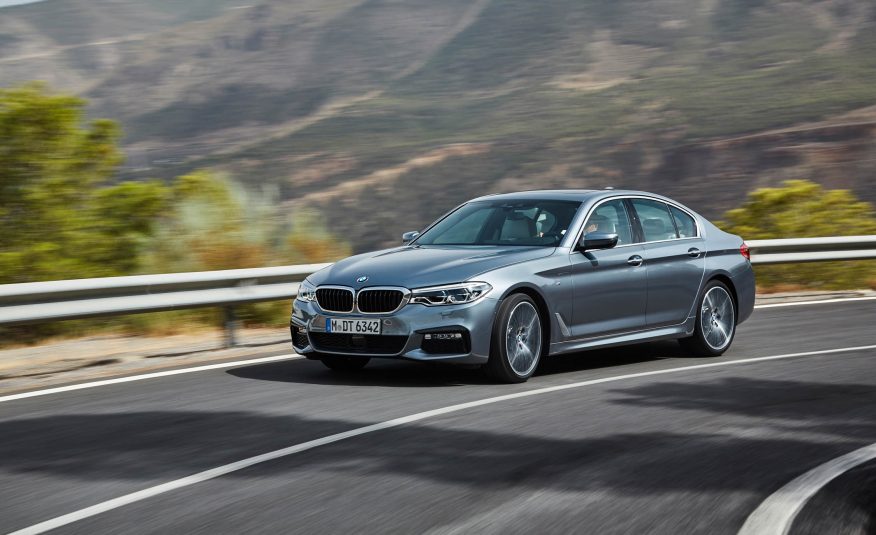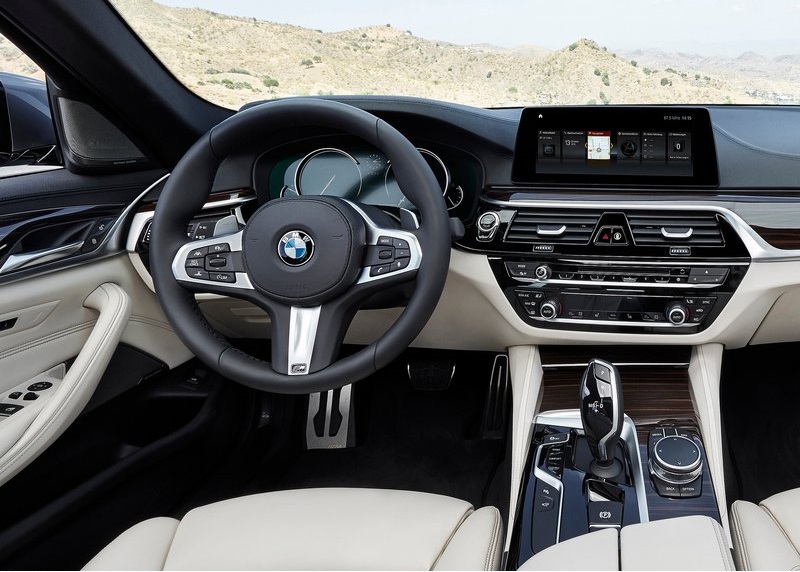 The New 5 series is similar to the 7 series in design. In terms of dimensions, the new 5 series BMW is bigger than its predecessor (6th generation 5 series). It measures 4936mm in length, 1868mm in width and 1470mm in height. BMW 5 series is also bigger than the latest Mercedes-Benz E- class, which is 4880mm in length, 1850mm in width and 1470mm in height. The new 5 series also has a bigger wheelbase, which is 2975mm (7mm more than the 6th generation 5 series). BMW claims that by increasing the dimensions, they have made the new sedan more spacious. The boot capacity is 530 litres, which is 10 litres more than its predecessor. Although, its rival, the Mercedes Benz E class has 10 litres more of boot capacity. To cut cost, the new 5 series doesn't use the expensive carbon fibre structural components like the ones used in the 7 series. Instead, BMW has used weight saving measures like lighter wiring loom. This has resulted in reduction in kerb weight by up to 100kg.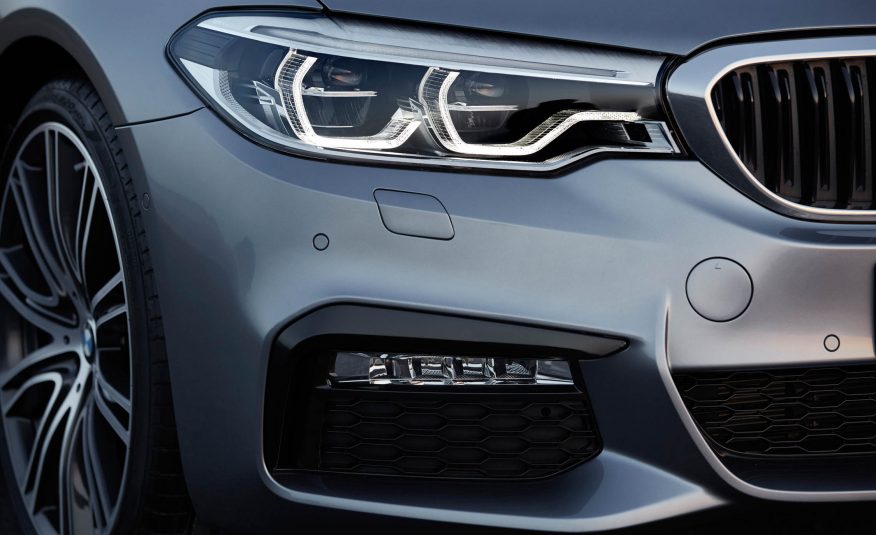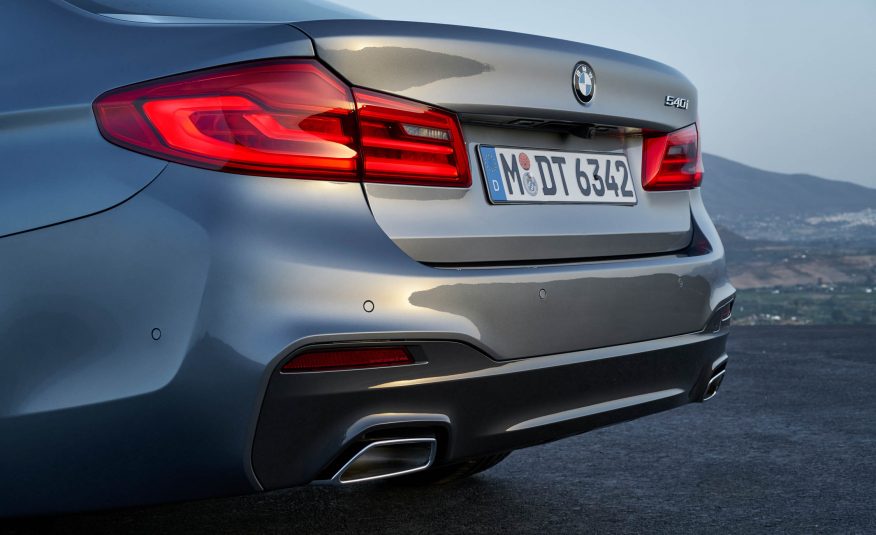 According to BMW, the two confirmed petrol engines include a turbo charged 2.0 litre four-cylinder with 185KW and a turbo charged 3.0 litre V6 with 250KW of power. BMW also says that it will launch the M550i xDrive M later on. The M550i will be powered by a 4.4 litre V8 with 455bhp. Officials at BMW are of the opinion that this powerful engine will do 0-100km/h in 4.0 seconds and will have a limited speed of 250 km/h. BMW also claims that the car will have a fuel consumption of 8.9L/ 100km. BMW will launch 2 diesel engines as well, a 2.0 litre for the 530d and a 3.0 litre for the 530d.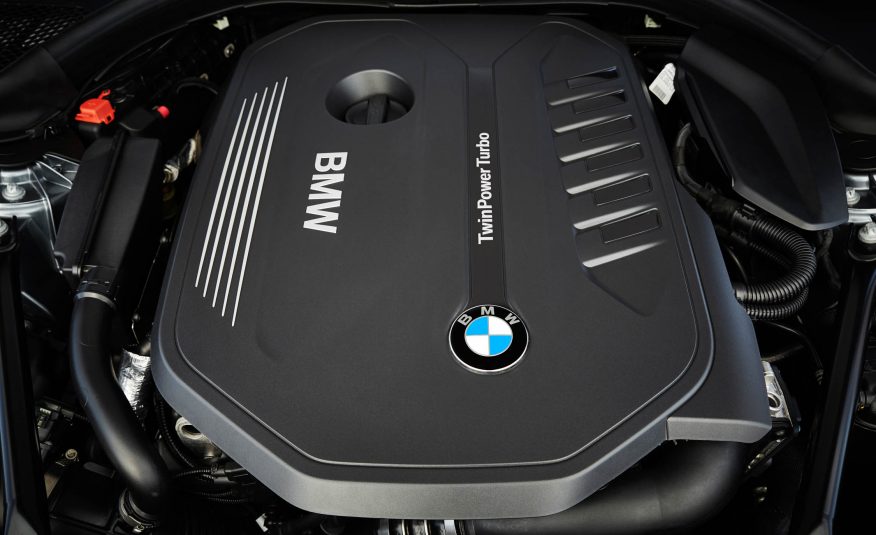 BMW plans to launch 2 hybrid versions as well. The 535i Active Hybrid and a 530e iPerformance (plug-in Hybrid). The 535i claims to have an electric range of up to 45km at a limited speed of 140km/h. And the 530e iPerformance will come with a turbocharged 2.0 litre four cylinder engine and an electric motor. The 530e iPerformance will have a combined power of 185KW and 420NM of torque. This latest hybrid boasts 0-100km/h in 6.2 seconds and claims to do 2.0L/100km fuel consumption.
The new 5 series comes as a standard rear wheel drive and an optional all-wheel drive. Also, an 8-speed automatic transmission will be standard except for the 520d (base grade), which will come with a 6 speed manual transmission instead.
The New BMW 5-Series is expected to be on sale in February. Though, price information will be announced close to the sale date.