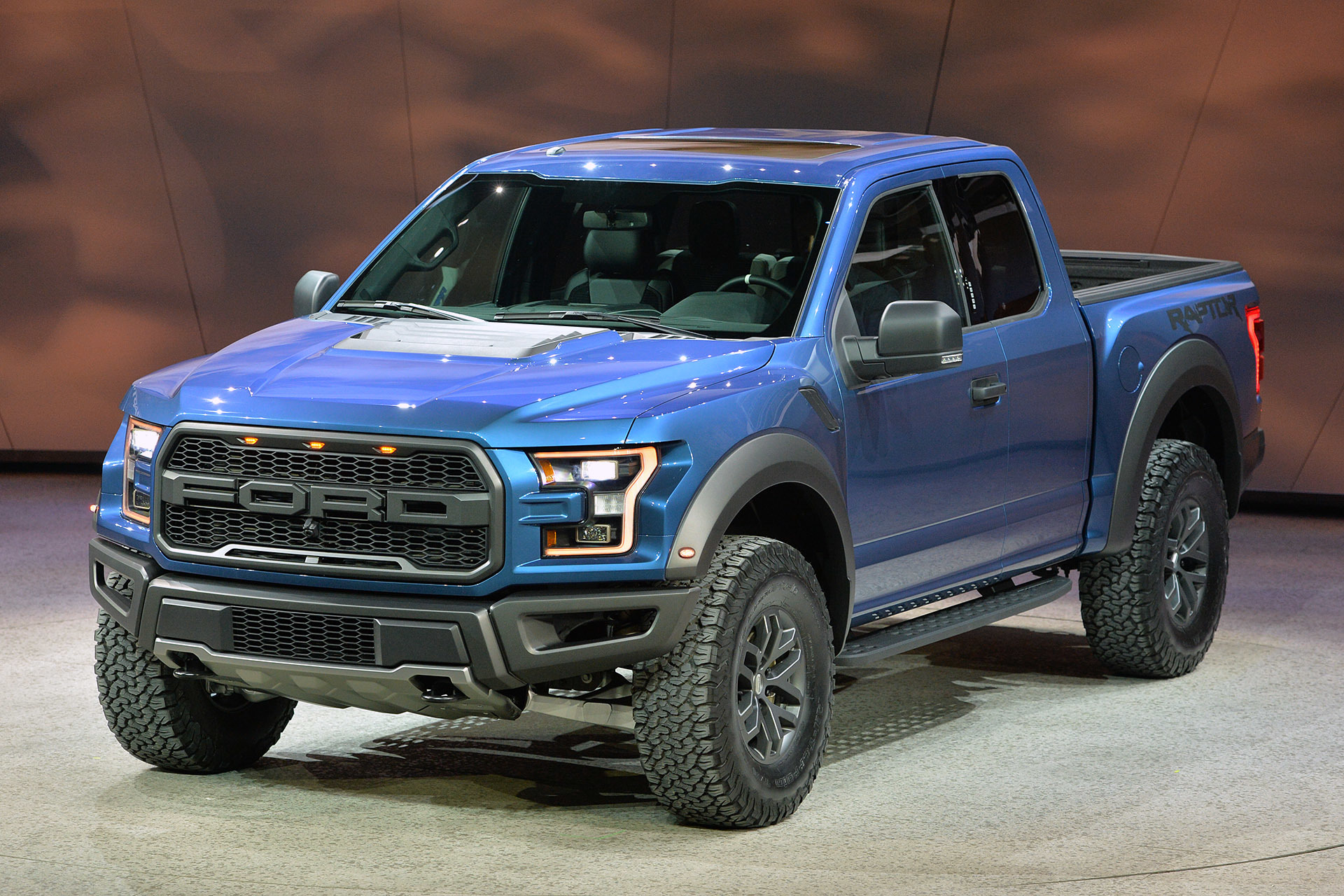 2017 Ford Raptor revealed at the Detroit Auto Show
Ford SVT Raptor is the super-pickup truck of the pick-up trucks. Why? It can do 100 km/h at roughly any terrain however, Ford does advises those who wish to test the claim MUST be a good driver because even if the truck can pass through a terrain at 100 km/h, the driver still needs to know proper corrective measures to keep the truck in control.
All set to arrive in the fall of 2016, the new SVT Raptor has an all-new, purpose-built, high-strength steel frame and a lightweight aluminum body that saves more than 500 pounds when compared to the current Raptor. Than it is also 6-inches wider overall than the base Ford F-150 truck which gives it a man look but also promises stability while doing high speeds off the road whereas the new LED lighting is added to complete the aggressive look and make sure, you can still see clearly up ahead during the night.
But we think that Ford is done with the V8 engines as even the Ford GT concept had a 3.5-liter EcoBoost V6 and the new SVT Raptor also has the same. An Ecoboost V6. Granted, that the new Ecoboost V6 make more power than the current Raptor's 6.2 liter V8 411 HP and 434 lb.-ft. of torque, but still, the drama that is the V8 engine will probably be no more. While an all-new 10-speed automatic transmission will replace the current six-speed transmission to provide appropriate ratios for both rock crawling and high-speed desert trail running.
But the thing that makes the SVT Raptor special is its ability to navigate the terrain the like a Baja Trophy Truck, on high speeds. For that, you need specially designed suspension parts which are: Redesigned, larger Fox Racing Shocks with more suspension travel and all-new terrain management technology, combined with BFGoodrich All-Terrain KO2 tires, are the bits and pieces that allow for Baja-style off-roading.