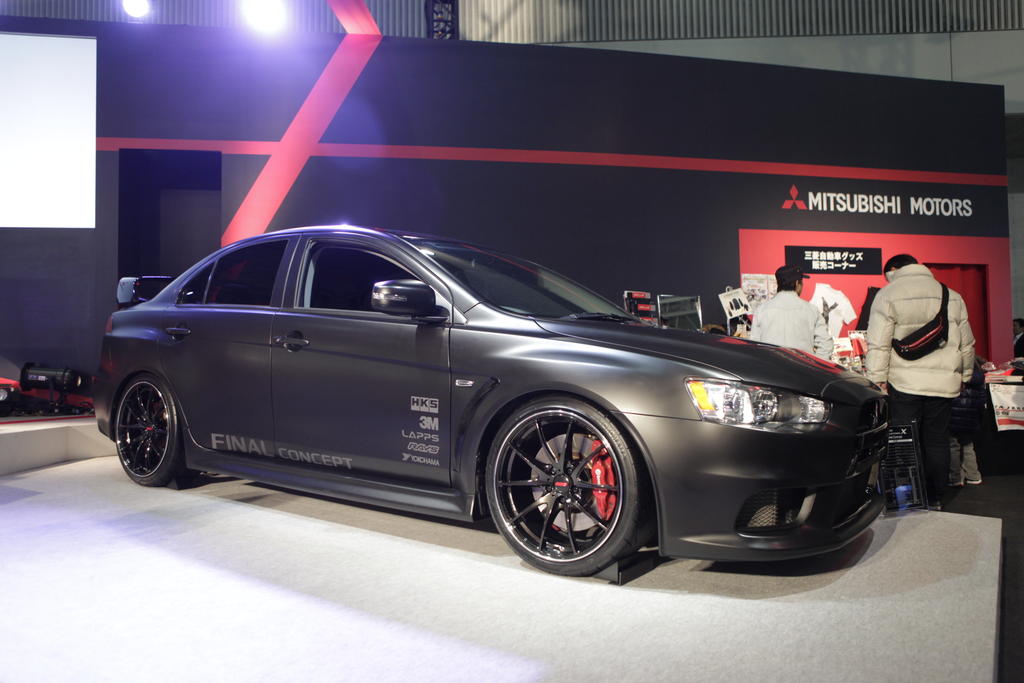 Mitsubishi bids farewell to the Lancer Evolution in style
Mitsubishi Lancer Evolution, commonly referred to as the Lan Evo, is one car which always fascinated young buyers and automotive enthusiasts across the globe for its attractive looks and great performance. The Lancer Evolution always remained the most wanted car among the tuners and drag racers around the world.
Mitsubishi announced in early 2014 that they have decided to cease the production of the Lan Evo, which debuted in 1992, for good. Mitsubishi acknowledged that Evolution is a benchmark in performance and brand identity, but slow sales (92000 units domestic and around 160,000 units global) pushed them to make this decision. According to Mitsubishi, the company want to rebrand itself with eco-friendly products and would like to spend their resources towards manufacturing Hybrid and Electric vehicles.
Mitsubishi announced few months ago that they will end the production with a bang with the release of Evolution X Final Concept. The car is based on the same 10th generation Lancer Evolution GSR but with a lot of tweaks. The stock GSR comes with a 2.0 litres turbocharged engine making 291 horsepower. The final concept will pump out 473 horsepower from the same 2.0 litre engine, thanks to an HKS turbo with a new ECU, a new air intake, a new exhaust system and a completely updated cooling system, coupled with a manual transmission. An HKS designed sports suspension and a matte-black exterior will be exclusive to the final model. The last Mitsubishi EVO X special edition will have a limited production of 2000 units only.