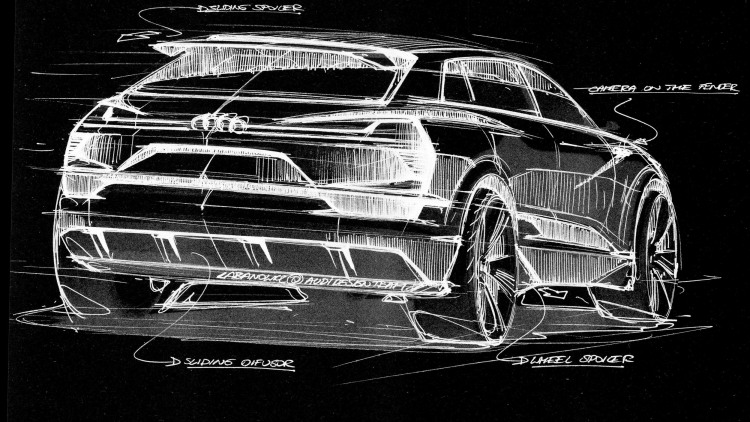 2018 Audi Q6 e-tron Quattro Is Going To Be Audi's New Electric SUV
Dimension wise, the 2018 all electric Audi Q6 e-tron comes somewhere between the first generation Q5 and the newer Q7. Audi has released the official sketches of its upcoming e-tron Quattro concept which will make its debut at the Frankfurt Motor Show next month.
The all new four seat SUV concept is going to have an electric drive system based on the technology recently unveiled in the R8 e-tron sports car. It is claimed to deliver the e-tron Quattro with a theoretical range of up to 500 km between battery charges.
The German automaker also released that the e-tron Quattro concept uses a total of three electric motors. The energy used to run these electric motors is supplied by a large lithium-ion battery positioned between the front and rear axles, below the passenger compartment.
It is projected that the Q6 will sell more than 40,000 units annually by the end of the decade.
"The e-tron Quattro is a precursor for what will be an exciting and landmark production model for Audi and will position the brand at the forefront of the premium electric vehicle market," an analyst said.
The 2018 Q6 e-tron Quattro is priced less than a normal SUV offered by an Audi and therefore you'll be able to buy an all-electric version.
Such innovation show that automobile industry is adapting to huge changes and is moving away from typical concepts and ideas, and moving forward from the conventions of a normal combustion engines.