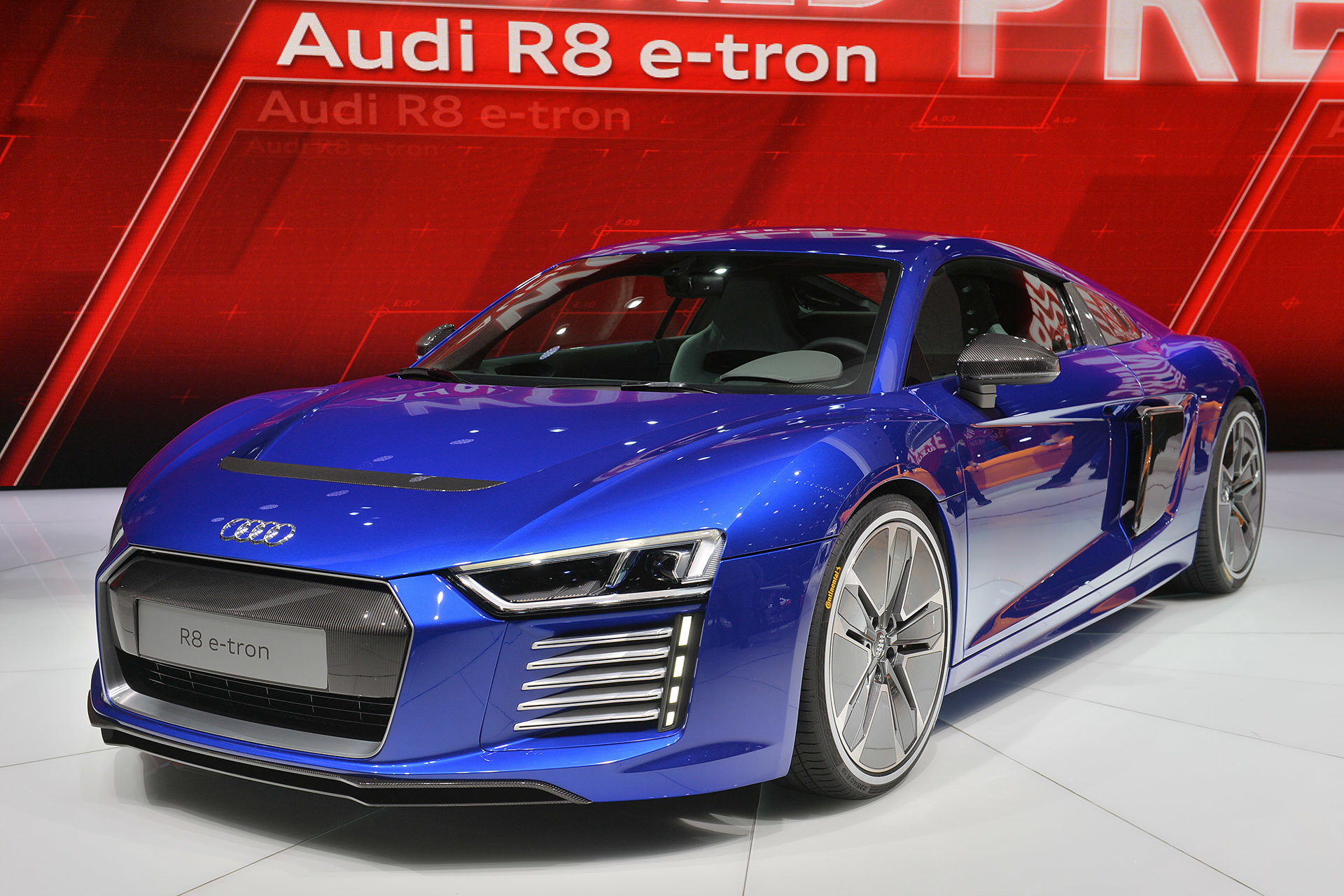 Spotted: Audi R8 E-Tron Lapping The Nürburgring
Earlier this year the automotive world witnessed the release of the most awaited and anticipated next generation of  Audi R8. The new R8 is sharing its frame and technology with Lamborghini Huracan.  It is constructed with high strength composites of aluminum and carbon fiber. The frame itself weights just around 200 kg, which is 15% less than the outgoing model, but it's still 40% more stronger. The gasoline powered R8 come with with two power output options. One option will be a 5.2-liter V10 TFSI with 540 HP reaching 100 kph from stand still in 3.5 seconds, while the other option will be a much higher performance V10 plus with 610HP. It would be as powerful as the one in Lamborghini Huracan. This will help R8 to reach zero to 100 kph in 3.2 seconds while zero to 200 kph in 9.9 seconds.
Apart from this the biggest news was the release of R8 e-tron variant; an R8 without tail pipes. Audi almost canceled the plans to release the limited production e-tron due to extremely challenging situation with battery range while the new generation of R8 was in design phase but this didn't happen. The result of the extensive research and development is very flashy and successful. The new e-tron not only looks exactly like its gasoline powered variants but performance is also match-able. R8 e-tron is RWD, powered by two electric motors with output of 456 hp and 679 ft-lb of torque sending R8 from zero to 100 kph in 3.9 seconds and top speed of 250 kph.  There will be a T-shaped 92 kw battery tucked in the middle of the car. The R8 will be able to achieve 450 kilometers on a full charge. The batteries can be fully charged in 2 hours and will be equipped with Combined Charging System which allows charging both with AC and DC currents.
The famous 21 km long German track "Nürburgring" is always buzzed with the high reviving engine sounds and most of new prototype cars are always seen speeding on the track. Now recently an R8 e-tron prototype/test vehicle (with body shell of previous generation R8) was spotted lapping around the track very quietly and efficiently and it looked very impressive for a car weighing almost 2 tons. The only thing you hear is the screeching sounds coming from the tires on the asphalt. Fully charged R8 can make 21 rounds of Nürburgring. Quite impressive, if you ask us. This makes you think again, is e-racing the new form of motor racing? On the side note, the Tesla P85D 4-door sedan can reach 100 kph in 3.1 seconds and is a fastest sedan in the world.
According to Audi, the e-tron will be a sort of mobile laboratory helping them design their future electric cars on basis of the data they will get from the car. Tesla is the biggest rivals in this regard. Audi R8 e-tron being a limited production car will be priced higher than the regular gasoline one and expected to be somewhere around $USD 250,000 (around PKR 25,500,000).
Watch the short video below.
Audi R8 E-tron Testing on the Nurburgring from fazalwahab on Vimeo.