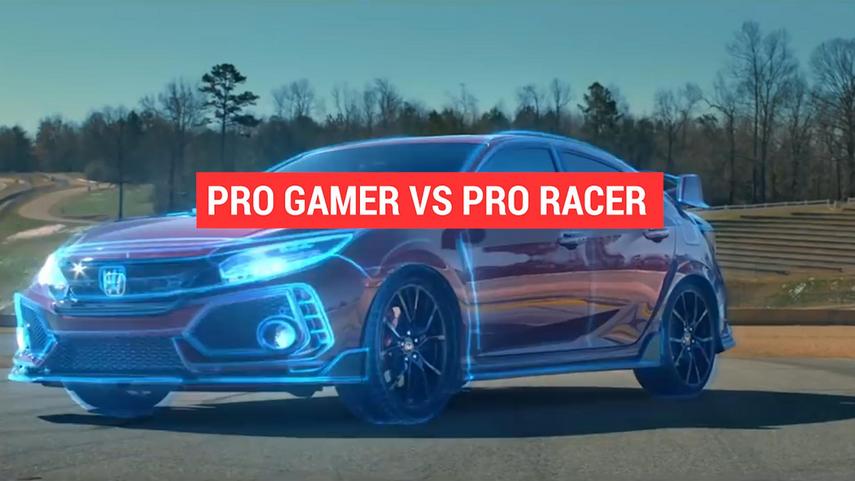 Pro-racer goes against a pro-gamer in the new 2018 Honda Civic Type R
Honda recently released a fun and thrilling video that features a nail-biting race between a pro gamer Peter "the SLAPtrain" Jeakins and the pro-Indy Car driver, Graham Rahal. Both the contestants used the 2018 Honda Civic Type R for racing, however, with a big difference between the two cars. The difference was that Graham Rahal's car was actually a real Civic 2018 Type R while the pro gamer's Civic 2018 Type R existed in the digital realm of Forza 7. Forza 7 is the latest instalment in a worldwide famous racing video game series that is particularly famed for its surreal graphics and ultra-realistic in-game physics.
Also Read: 2019 Kia Forte goes head to head with Lamborghini Aventador
So, technically speaking, pro racer Graham Rahal is driving a real Civic 2018 Type R against a virtual Civic 2018 Type R from Forza Motorsport 7. The difference is that the virtual Civic is being controlled by a gaming fanatic who might even be a pro driver in the virtual realm.
The real Civic's windshield is replaced by a mixed reality display that will project the output of a Forza Motorsport 7 race and will also project a "ghost" of the virtual civic in the time-trial race. The time-trial race is technically an opponent-free race where you have to reach from start to finish within a specific time limit. The concept of "ghosts" is that if a driver has already attempted to make a record time in a particular time-trial race, its ghost will be projected when someone else attempts to clear that race. The ghost is basically showing the new driver the progress of the record maker at any given time in the same race with the same conditions. It's quite a fun feature of Forza Motorsports games.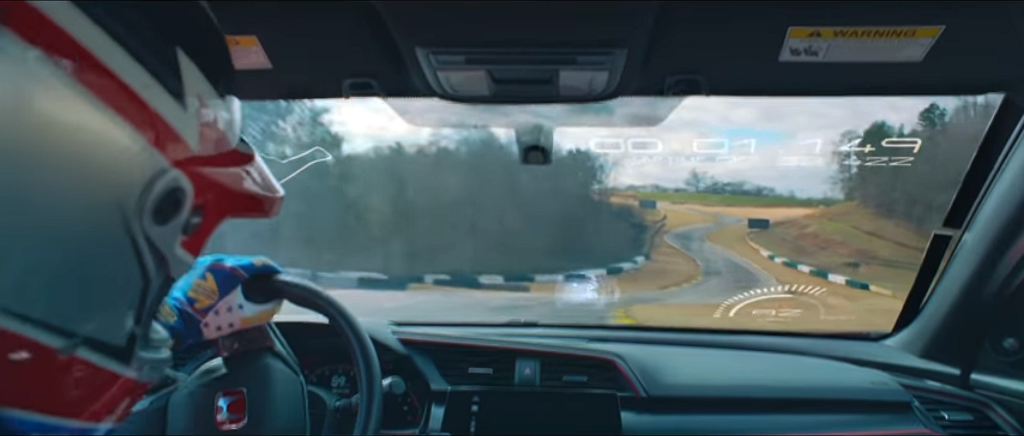 Both of the vehicles raced one by one on the 2.54-mile-long Road Atlanta Raceway. The relatively short race showed no clear winner until they reached the finish line as both the participants had extreme talent and a strong drive to beat the opponent. Check out who won the race at Honda's official YouTube channel, it's a must watch.