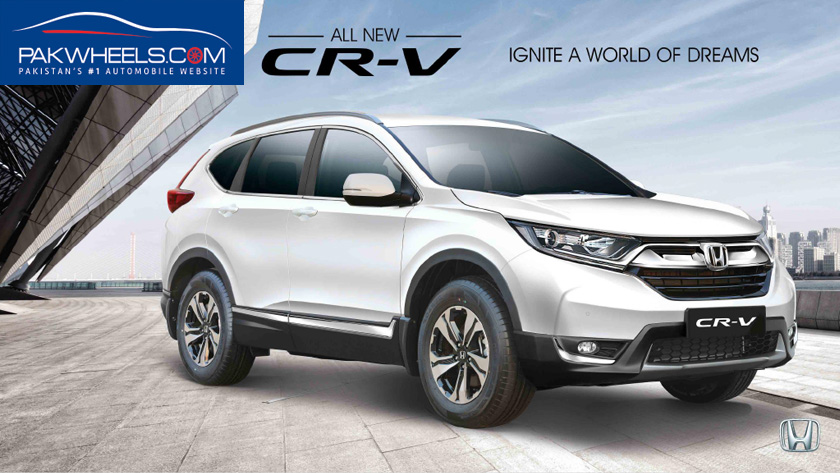 2018 Honda CR-V is big on features but with an equally big price!
Honda Atlas launched the new 2018 Honda CR-V yesterday, and the car costs whopping PKR 9.5 million. But besides the price, one cannot refute the fact that it comes loaded with all sorts of equipment and features. In this blog, we will be talking about all the major features that are present in the new CR-V 2018. Before we begin, let's talk about the CR-V history a bit first.
Also Read: Honda Atlas launches new 2018 Honda CR-V
The CR-V is a compact SUV by the Japanese auto company Honda. The earlier CR-V was classified as compact crossover till few generation ago, but it has grown over the years and now can be placed in small sports utility vehicles category "SUV". CR-V as stands for Compact Recreational Vehicle [it's no more compact] and started production back in 1995 as the first generation. CR-V is a very important model for Honda, and in the US in particular and it can be judged from the fact that, ever since its launch in 1997, Honda has sold around 4 million units of CR-V in the United States alone. Honda sold an average of 300,000 units or more a year of the 4th generation.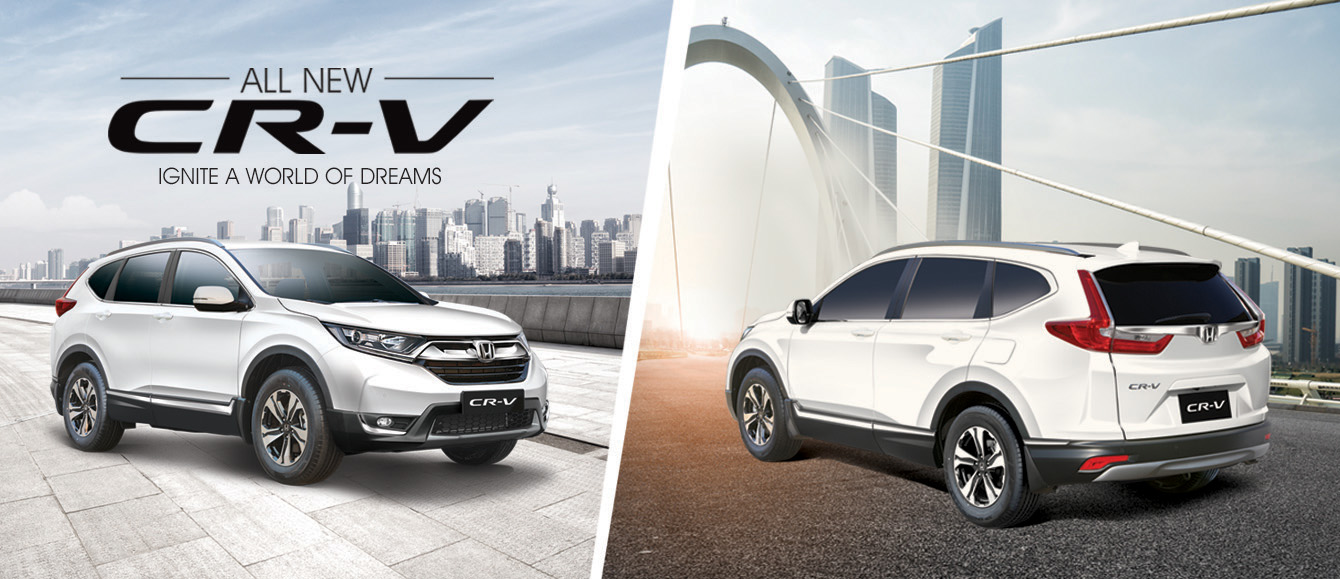 Now, let's talk about the engine and transmission first.
Engine + transmission
2018 Honda CR-V comes with a 1997cc 4-cylinder 16 valve engine with a single overhead cam and Honda's i-VTEC technology. The engine makes 113kW (approximately 150 BHP) at 6500 RPM and 189 Nm of torque at 4300 RPM. The CR-V comes with drive by wire. The SOHC engine powers front two wheels through a continuously variable transmission.
Interior
The interior is the place where you actually want to be. Honda has filled the car with all the features up to the brim. For the driver and the passenger, you have all the toys and gadgets you can play with. On the left of the steering wheel, you have your audio control, and on the right of the steering, there are cruise control buttons. The car comes with a TFT cluster behind the steering, and the infotainment system is a 7" navigation and multimedia unit.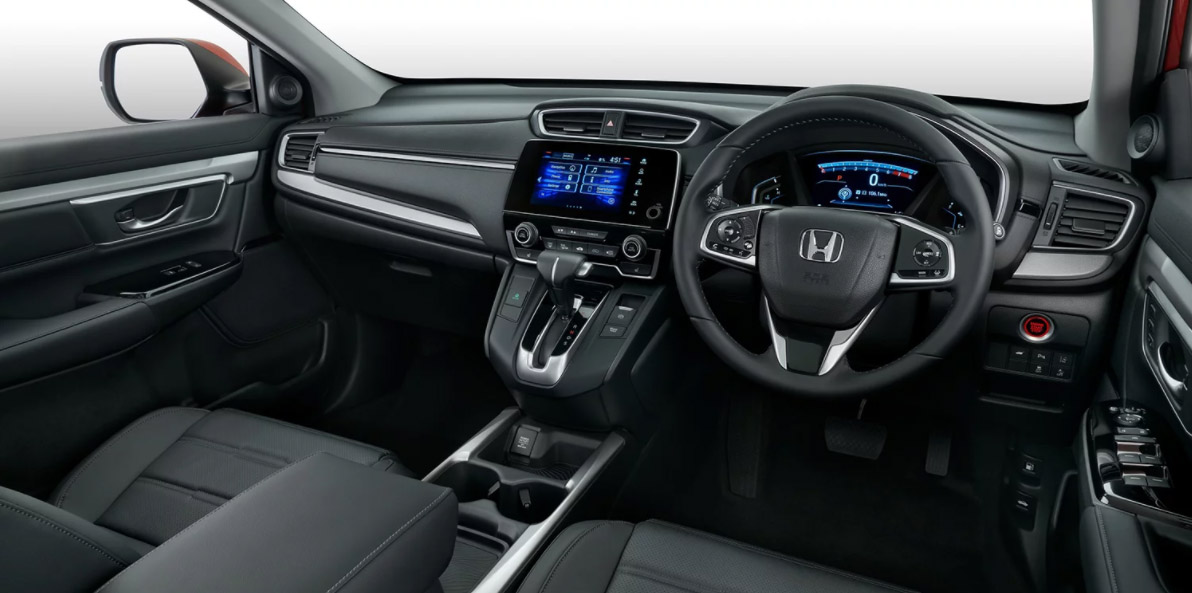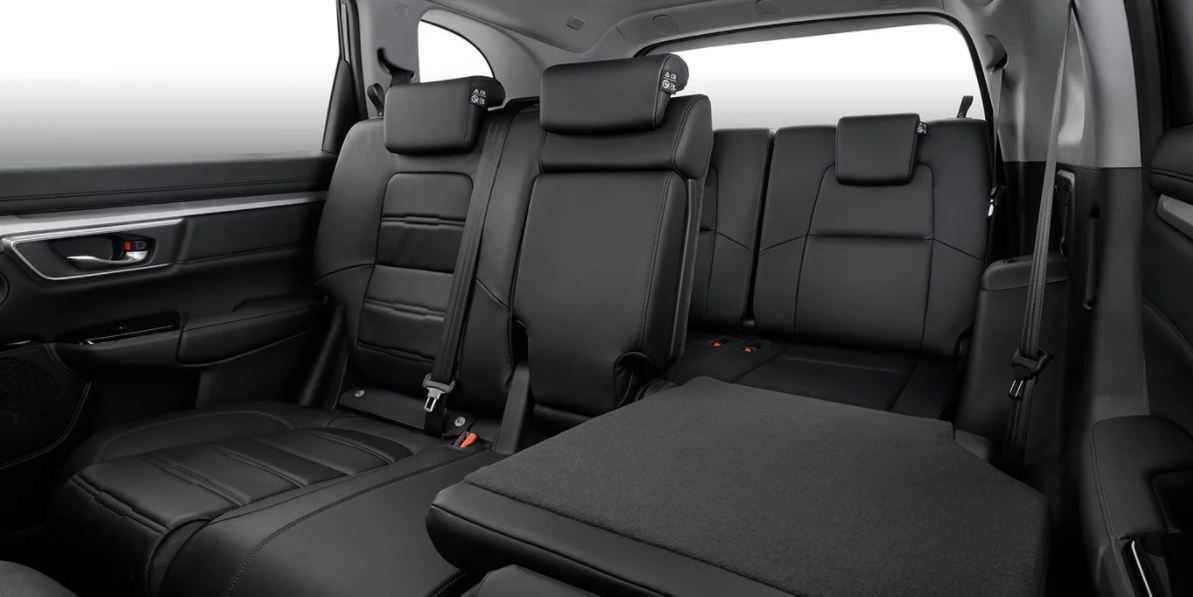 You get paddle shifters, brake hold, and electronic parking button. The seats are leather and also electronically adjustable; the driver (8-way) and passenger (4 way), as well as heated. There is an ECON mode for better fuel economy. CR-V 2018 also comes with a digital climate control with ducts for the rear seats.
Safety and features
Talking about safety, the 2018 Honda CR-V comes with Honda's G-CON and ACE. G-CON is Honda's passive safety technology. G-Con is short for G-Force Control. Honda developed G-Con to control the impact energy (G-Force) of a collision and reduce injuries to the vehicle occupants. Whereas ACE stands for Advanced Capability Engineering. ACE frames protect the passengers from the accidents with vehicles of different sizes.
A bunch of other safety features on Honda CR-V includes,
Anti-lock Braking System (ABS)
Electronic Brake-force Distribution (EBD)
Emergency Brake Assist (EBA)
Vehicle Stability Assist (VSA)
Automatic brake hold
Hill Start Assist (HSA)
Emergency stop light system
Motion adaptive electric power steeling
High-mounted brake light
Auto headlights
Headlight auto-off timer
Auto-dimming rear view mirror
The new CR-V also as many as six airbags; two in the front, two in the side and two side curtain airbags.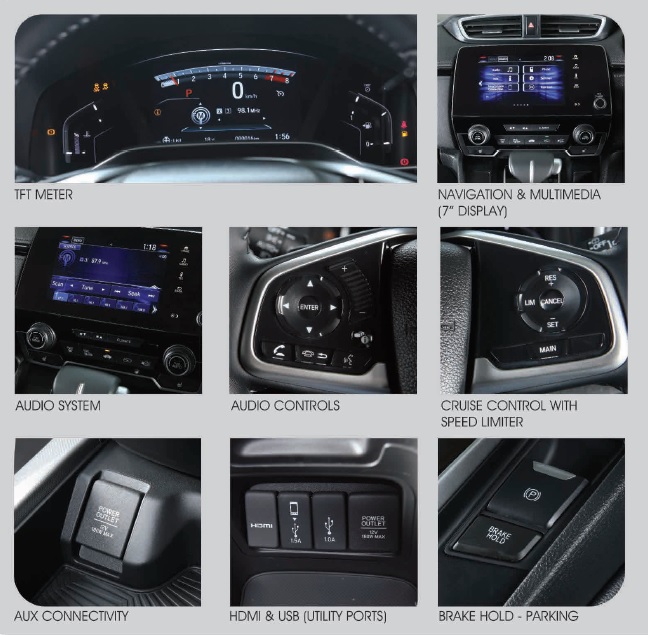 Since it is a CBU (completely built unit) and the price is arguably high. But considering you can get the new 2018 Camry Hybrid as well as many German options in less than what this car costs, one must think hard why they want a car like CR-V 2018.