For years sedans used to be the best choice for buyers who needed something reliable, comfortable and fuel efficient. SUVs are usually either too expensive or too uncomfortable. Nowadays, crossovers are maybe the best bet. Currently, only Honda Pakistan provides an option of buying crossovers in the form of Honda HR-V and the all-new Honda CR-V.
Also Read: Battle of MPVs  –  Honda BR-V vs Honda Freed
In this blog, we will be pitting Honda CR-V against its sedan sibling, the Honda Accord. The reason why we have chosen these two cars is that firstly, both belong to the same brand, and secondly, both cost an exuberant amount of money.
Exterior:
On the exterior, both cars look marvelous. Honda's design team has progressed quite well from what it used to be. Although you don't get that extensive futuristic look that you see on Toyota cars, it isn't that less modern than any other car on the road. The major difference on the outside of both cars is a slightly more aggressive bumper on the Accord as opposed to CR-V and the addition of LED headlights as compared to simple projection headlamps on the CR-V and the absence of a sunroof on the CR-V.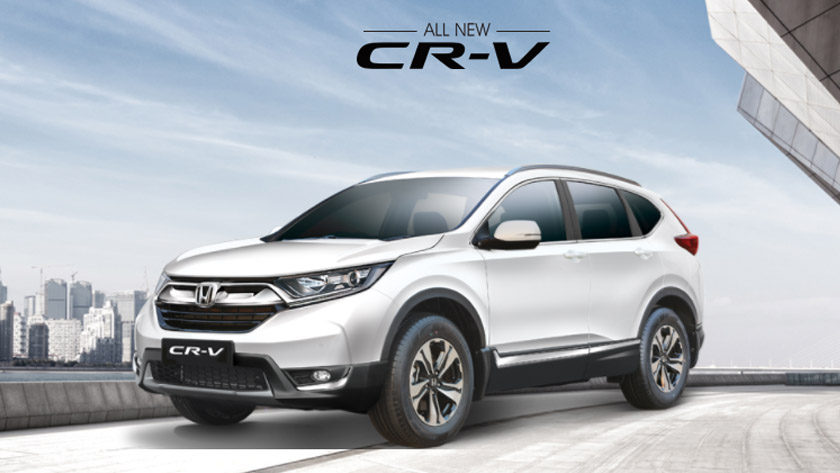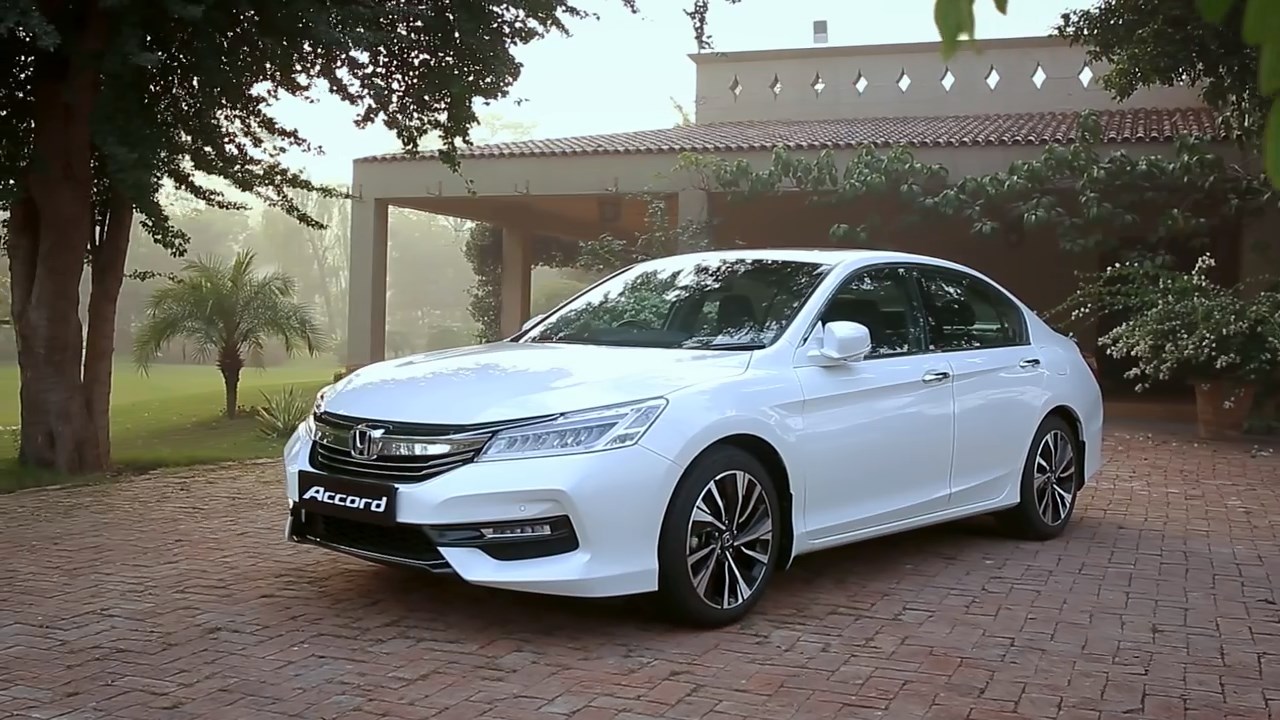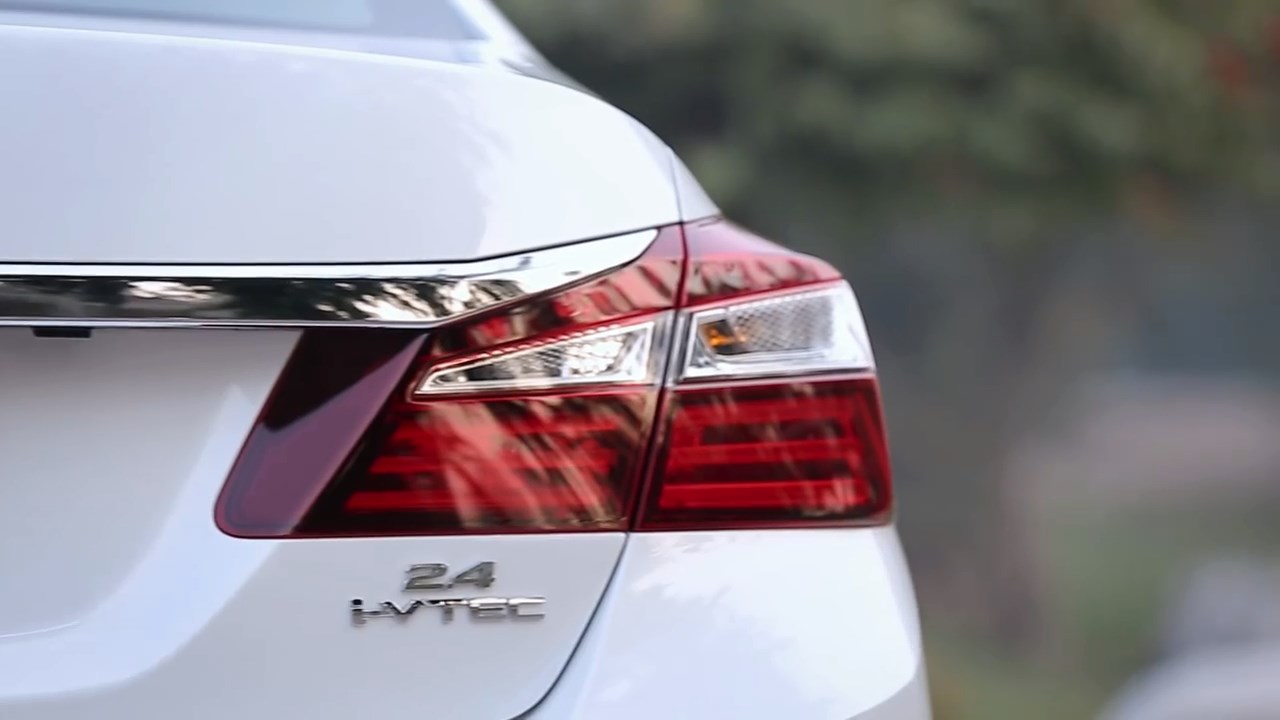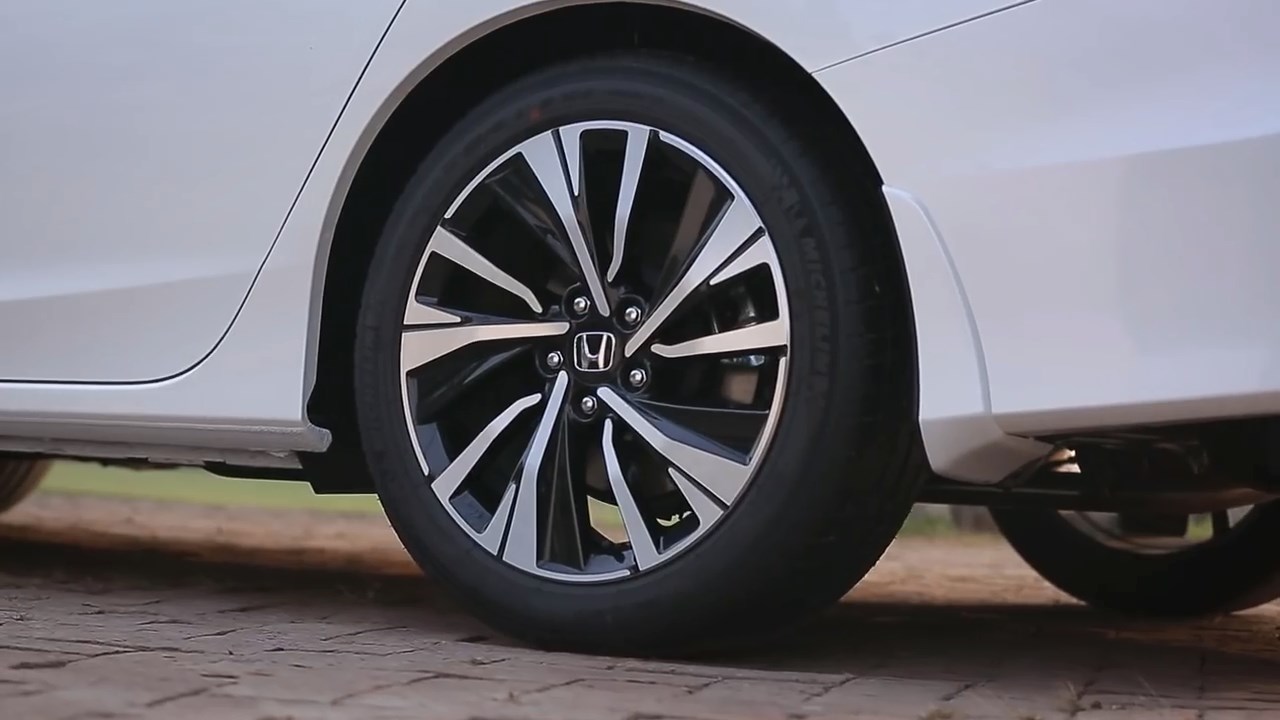 Interior:
Interior wise CR-V takes the lead as Honda hasn't launched the new Accord with the redesigned interior and the current one has the same theme for the quite some time, added with the fact that it's dull and boring and looks significantly outdated. The interior is all-black with some plush gloss wooden paneling, but it's still not something pretty to look at. While the CR-V's interior is modern and stylish, it's more inspired by the Civic with the same digital odometer and the same climate control panel. Interior wise some of the things that you won't see in the Accord are heated seats, 8-speaker sound system, one-motion folding rear seats, 60/40 rear folding seats, electronic parking brake, map light, ambient lighting, emergency brake assist, and auto-headlights. Accord may not have these features, but it certainly has its fair share too. It has a sunroof, LED headlights, adaptive cruise control, Active noise control, Rear sunshades, Lockable glove box, A built-in subwoofer, Speed sensitive volume compensation, HDMI ports, Lane keeping assist, and 18-inch alloy wheels which you won't see on the CR-V.
Performance:
The CR-V offers a 2.0-litre naturally aspirated inline-four that makes 113 horsepower and 189nm of torque, while the Accord comes with a 2.4-litre inline-four that makes 173 horsepower and 225nm of torque. While the global market offers a hybrid drivetrain, also we have yet to see the hybrid version which may be because Honda has launched the new model of the CR-V but not the Accord. Accord still comes with a normal automatic transmission with paddle shifters as compared to the CR-V's CVT transmission with paddle shifters. CR-V has the CVT, and a smaller engine as compared to Accord is likely to give better fuel average.
Boot Space:
The Accord is pretty spacious for a sedan, but when it comes to cargo, CR-V is the clear winner. Although the dimensions wise CR-V is smaller in length at 4591mm as compared to Accord at 4930mm. Both cars have the same width of 1850mm and 1855mm. Accord has a wider wheelbase of 2775mm and CR-V with 2660mm. Even though CR-V is smaller but still has a boot space of 39.2 cubic feet, more than double the 16.7 cubic feet of storage in the Accord. Honda doesn't calculate the storage capacity of the Accord with the seats folded down, but, fold the rear seats of the CR-V, and you get a massive 75.8 cubic feet of storage.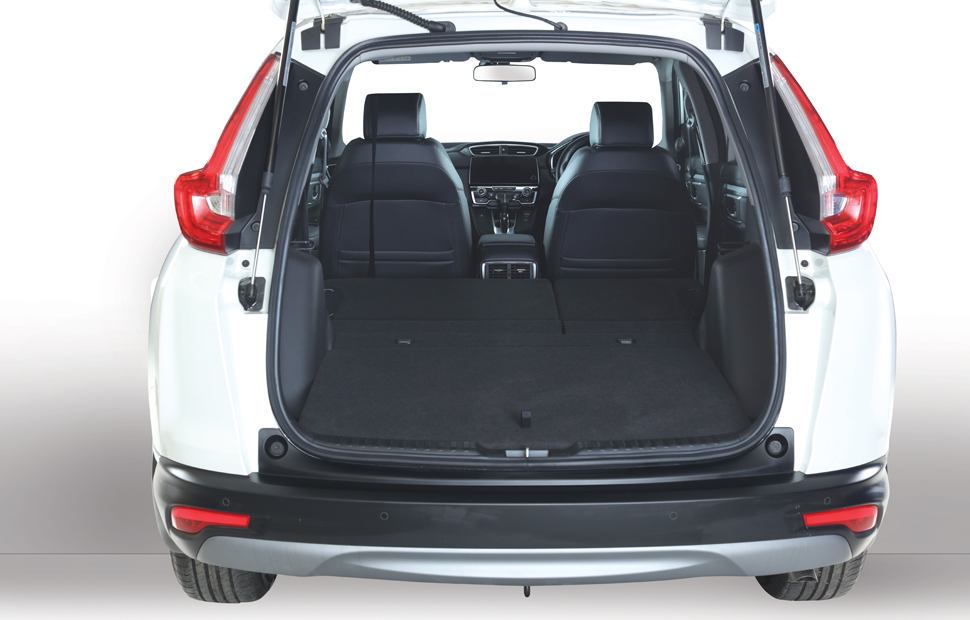 Interior Volume:
Despite CR-V's advantage in boot space, it can't compete with interior space of the Accord. Accord beats the front and rear legroom (almost) of the CR-V by inches owing to it's longer length. The CR-V does get away with more headroom as it is a crossover, but Accords aren't that low to make you feel uncomfortable while sitting in the rear or at the front.
Safety:
Both the CR-V and the Accord are considered 2018 Top Safety Picks by the IIHS (Insurance Institute for Highway Safety). Both cars earned great ratings for almost all categories, especially for front crash prevention and crashworthiness. Both the cars missed out on earning the 2018 Top Safety Pick+ designation owing to the design of their headlights by which the IIIHS wasn't impressed.
Ground Clearance:
One of the major aspects buyers keep in mind while buying a car is ground clearance. As we have to deal with poorly constructed speed breakers, ground clearance is always an issue. CR-V takes the lead with 192mm ground clearance, while the Accord lags behind with a 150mm ground clearance. This means you can take your CR-V easily on dirt and unpaved roads without any worries and are less likely to get stuck as compared to the Accord.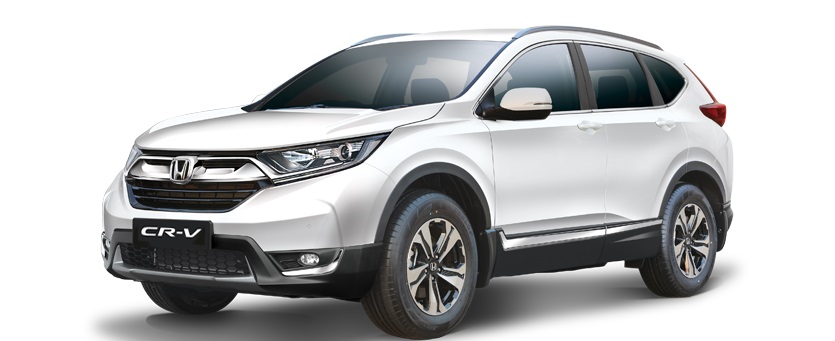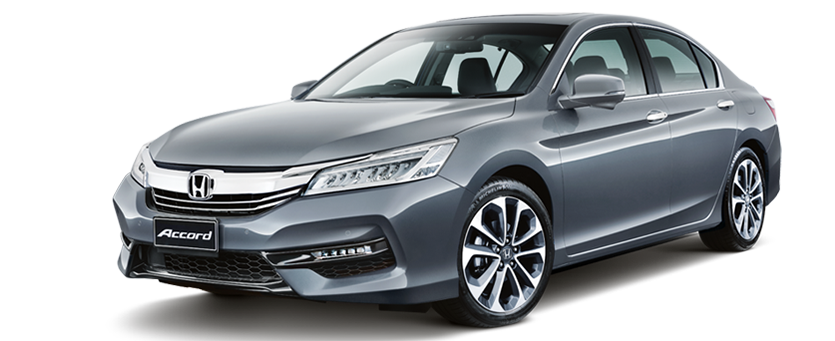 Features:
Some of the common features of both cars are:
Paddle Shifters
Ventilated discs
Retractable Side Mirrors
Fog Lamps
DRL's
Cruise Control
Eco Mode
Steering Mounted Controls
USB Charging Slot
Smart Entry
Push Start
Leather Seats
Powered Seats
Memory Seats
Multimedia system
ABS, EBD, EPS, BA
Hill Start Assist
VSA, Traction Control
Parking Sensors
Full-Size Spare Wheel
Price:
Price wise again CR-V is in the lead. Although both cars have almost the same features and options, still Accord is significantly more expensive the CR-V owing to it's bigger engine. As both cars are imported and sold as CBU's here in Pakistan and since duty structure mainly depends on the engine size and the Accord has a bigger engine, so more tax is paid making it expensive than the CR-V at an ex-factory price of 12,250,000, while the CR-V is priced at 9,500,000. Both cars here in Pakistan are overly priced and its major reason is not being assembled here, both are CBU so they cost more hence the low sales of both cars.
RELATED: Honda Accord for Sale
Verdict:
Both cars belong to a different segment, and each car has its pros and cons. One is a full-size sedan, while the other one is a crossover, but if judged on the variant and options we get, then CR-V takes the lead with bigger boot space, more ground clearance giving better interior and features, but majorly due to its relatively lower price point. Although many people argue they would rather buy a German sedan in this bracket or import Japanese cars, however, not everyone wants to spend huge amounts in maintaining those German cars or buying a 3-4-year-old used model. Although there are fewer people, who would want to spend this much money just for the fact that it will be under warranty and a brand-new car, but they still exist as you do see new Accords and hopefully the new CR-V's on the road.