Yamaha Pakistan has launched the update of its YBR125 motorcycle. Yamaha has changed the colour scheme and graphics of the 2018 Yamaha YBR125 fuel tank body extensions, and the new design now looks much like the YBR launched in the international market.
Visually, the new design is much simpler than the previous one. Yamaha has removed the pinstripe graphics and instead the side panels on the fuel tank are painted in simple black colour. The colours available in the updated model are,
Racing Blue
Vivid Cocktail Red
Metallic Black
Rest of the bike looks pretty much the same. Yamaha Pakistan has not officially made it public. However, The Yamaha dealerships across Pakistan have started to take order for the updated version. Although it must be said here that this is not an all-new design per say. As mentioned above, Yamaha has already launched the same concept of its 125cc bike in the international markets. Similar looking scheme was available back in 2015.
For now, the changes look only cosmetic. We will update our readers if there are any mechanical changes as well. Here are the current technical specs of Yamaha YBR125.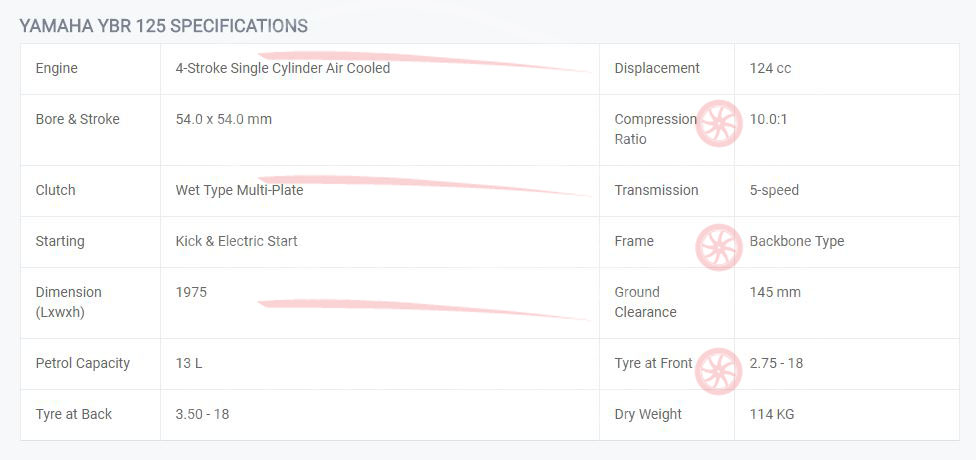 YBR 125 comes with a single-cylinder overhead cam air-cooled engine mated to a 5-speed gearbox. It would not be wrong to say the bike brought some major disruption to the 125cc motorcycle segment in Pakistan. Although it is a long way back compared to the current top-spot holder, Atlas Honda, but it would not be wrong to say that Yamaha has slowly but steadily made its mark in the minds of the new buyers. And the simpler looking Yamaha YBR 125Z has only boosted Yamaha's image in the minds of Pakistani motorcycle consumers.