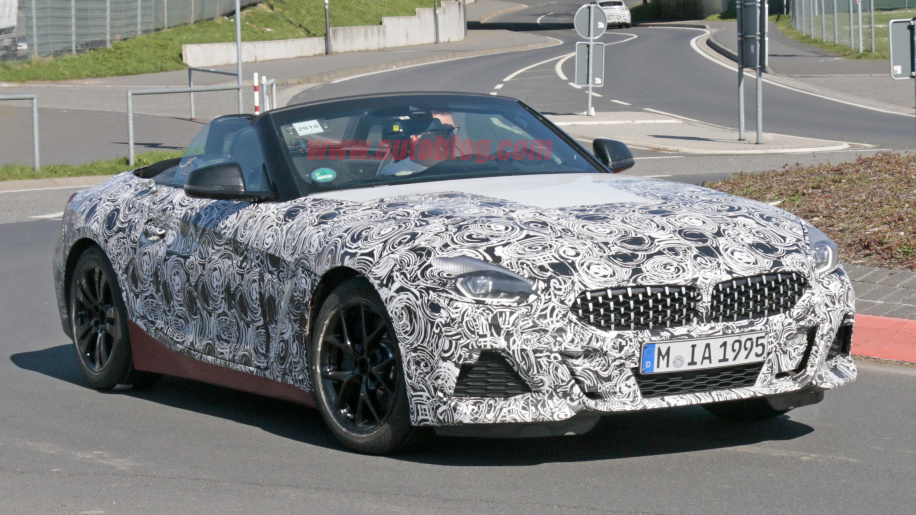 2019 BMW Z4 test mule caught on camera during a day out
It looks like Germany is enjoying quite some weather these days; BMW has been testing its Z4 prototypes out in the open with its top down. And even though none of this may not be related to the weather, it is quite a disappointing change to see that BMW hasn't been paying so much attention to the matching of the interior. Their approach towards interior camouflage seems to be slightly laid back, to say the least. In this latest prototype that we have seen, we hardly see anything covered; we can clearly see the production-ready interior.
Also Read: 2019 Toyota Supra – Goodbye to the manual?
However, before we shed more light on the interior of the prototype, we should start by talking more about the exterior. The prototype isn't enough to show us so much about the outside of the car, but so far we can make out one thing that the top just folds on top of itself, using the outside fabric to function as a cover. This is quite a positive revelation, showing us that closing the top is going to be an easy ordeal without any complications.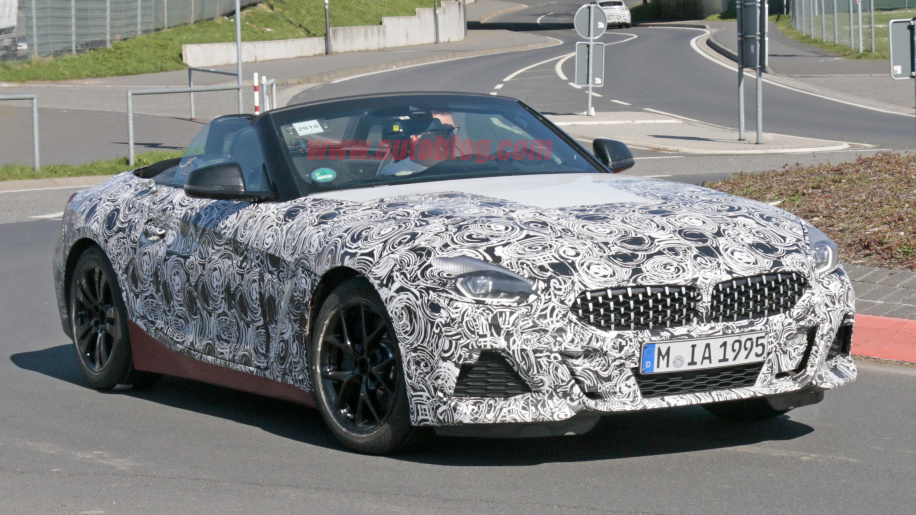 This model seems to be more aggressive than the ones we have seen so far. The lip of each lower grille opening juts down farther than those of previously seen prototypes. We can also see some additional vents on each of the sides of the rear bumper. It's probably not a full M model, but as far as we can tell, it may incorporate M somewhere in its name, a la M240i, M750iL.
Now that we have discussed the exterior fully, we can move on to the interior finally. The inside is pretty much what a typical BMW interior looks like, but of course, changes have been made to make it fit in well in the modern world.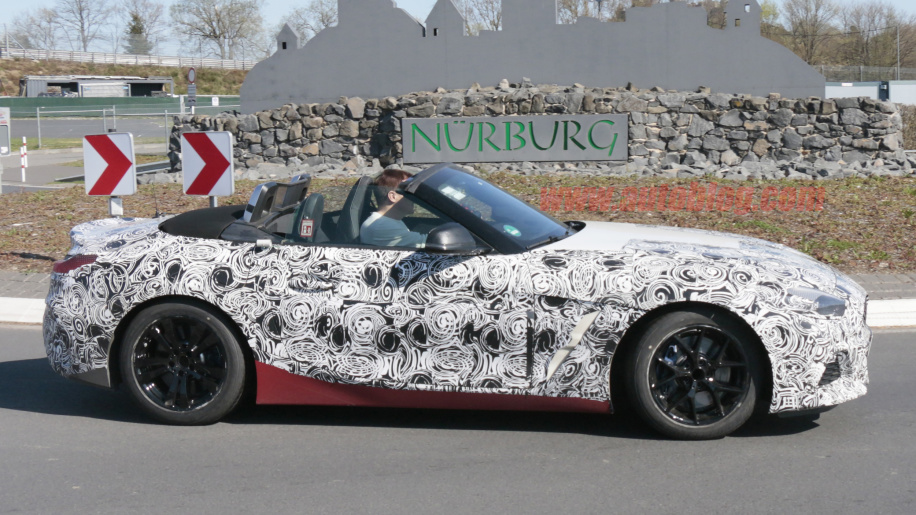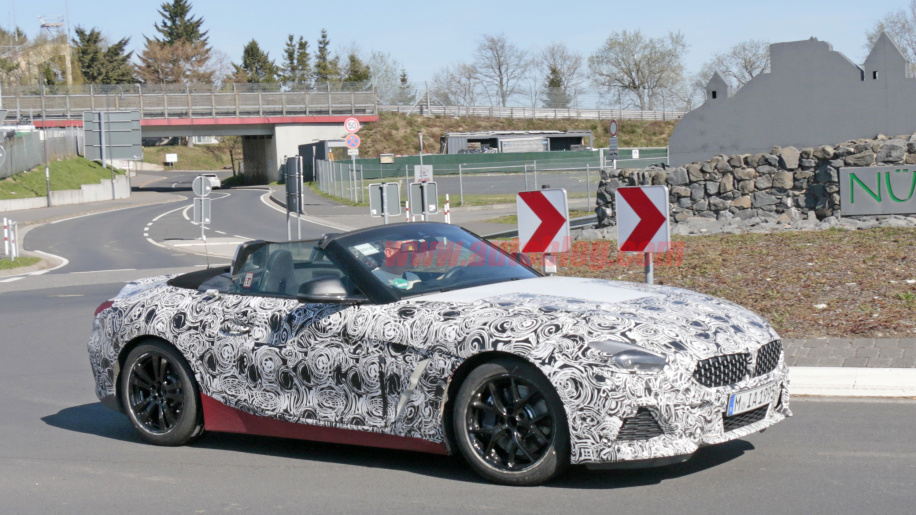 It has an enormous infotainment screen at the top, and the instrument panel also uses a screen. This one seems to have forgone that plastic addition which has been seen on the current BMW instrument screens. We also don't see the traditional round shape for the dials that current panels have. In place of all this, there are virtual dials which have a hexagonal shape, similar to the one we saw in the design concept of the Z4.
The BMW Z4 is a range of two-seat roadster and coupé models which have been produced since 2002. It is the third model in the BMW Z Series and the successor to the Z3. The first generation (E85/E86) was produced with either a soft-top convertible roof, or as a fixed-roof coupe. The second generation (E89) was produced in one body style, using a retractable hardtop roof.