Audi TT is a stylish 2-door mini sports car. Based on the same platform as the VW Golf, it's internationally loved for its agile handling, comfort and decent performance for fraction of the price of an Audi R8. Currently, the car is in its 3rd generation with an all-new model launched back in 2016 and is now due for a mid-cycle refresh.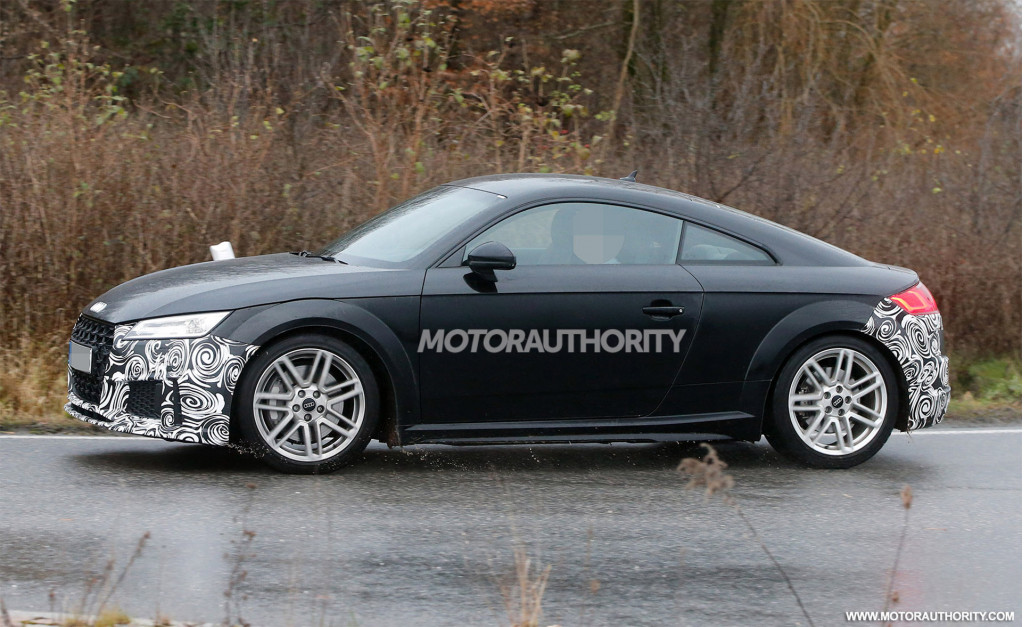 Earlier, the car was spotted on a test run. The minimal camouflage suggest the car will receive minor exterior changes on front and back, while keeping the overall design same. This looks spectacular already, isn't it?! However, don't get disappointed as Audi mid-cycle refresh usually consists of new:
Refreshed Headlights and Tail Lights
Improved Cabin Equipment
New Saftey Features
Improved Engine HP and Performance
New Wheel Design
We are not expecting any new engine options, but current Audi TT has 3 engine choices
1.8L 4-Cylinder with 170HP
2.0L inline 4 with 220HP or 2.0L with292HP (TTS)
2.5L inline 5 with 400HP (TT RS)
You can expect a slight improvement in these numbers with the facelift but that's about it. For more information, we would have to wait for the official launch of this car in early 2019 as the 2020 model. We would love to see what changes does Audi actually bring to this sports car.