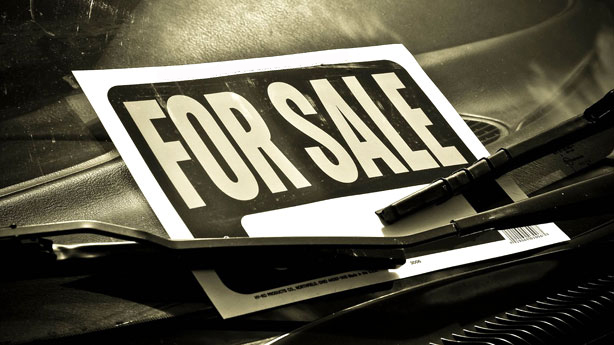 3 Tips To Get Maximum Value Of Your Used Car
Since it is the end of the current year, many of you must be waiting for the new year to start before you could change your cars. But before getting yourself a new car you may have to sell off your old car. We all know how the used car market works. Once you are in the market to sell your old car, every buyer in the market would try to undermine your vehicle to get the best price. Here are some tips that would help you get the maximum value out of your old car if you are planning to sell it:
1. Hit The Factory Reset Button 
Since the Pakistani market is very fond of "genuine" and "original" conditions, it is best if you restore your car to its stock state or factory specifications. If you have added any extra parts to your vehicle like performance intake, aftermarket headers, loud exhaust, oversized wheels, extra stickers, neon lights or any other mod or customization that you might have done to the car.
You may have loved those mods and they might have cost you a fortune, but it is very unlikely that the buyer will share your enthusiasm and love them like you did. He might think that since the car is modified in so many ways, the car might have been abused. You are better off selling those parts separately to get a better deal.
2. Touch The Paint Up 
Suppose you move into a new house at a very good location; the house is fully furnished, except for the paint on the walls. Would you accept it if the previous owner says that the paint is in "genuine" condition? I think you would not. Similarly, a mechanically perfect car with a fading paint job with lots of scuffs and dents might scare a potential buyer as first impression is the last impression, according to conventional wisdom. The buyer might think the car was poorly maintained and was not taken care of.
As a rule of thumb, always have the minor scratches and dents removed, have touch-ups on spots where the paint is faded or damaged and have the car polished with rubbing compound before putting it up for sale.
3. It's Time For A Photoshoot 
A picture is worth a thousand words then a proper photoshoot would be equal to a novella. If you are reading this blog, there is a 100% probability that you would put up an ad of your car online. Photos dominate the internet. If I don't add a featured image on this blog, very few people will show interest in it. Likewise, if you do not have a good set of photos with your car for sale ad, it is highly unlikely that you would get the desired response.
To get the maximum response and to reach a higher number of buyers, it is best that you wash your car, take her outside preferably just after sunrise or an hour before sunset and shoot some real good photos of your car. It does not matter if you do not have a DSLR, if the light is good, most smartphones are capable of producing stunning photos. Just make sure you cover all the angles like sides, front, back, engine bay and interior of the car.
And remember, if you are planning to add your car for sale ad on the Used Car Section of PakWheels, then do read this informative article on avoiding common mistakes in selling cars on PakWheels.