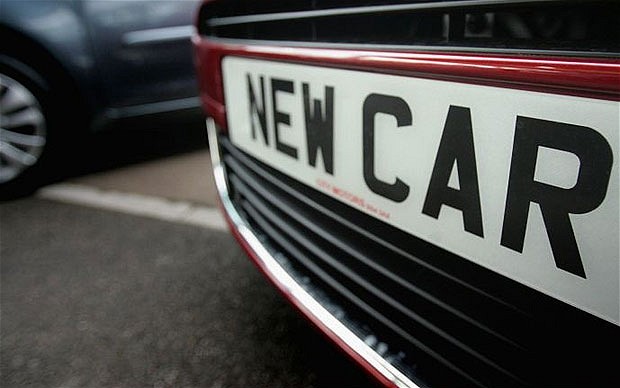 For many of us, buying a new car is not an option as it requires a large sum of money or a long-term financial commitment. But often times, we tend to overlook the frequently incurred costs, both monetary and non-monetary, on our existing car without realizing that the collective cost of owning our existing vehicle is actually costing us more than buying a new car.
If you are experiencing any of the following signs then it is probably time to buy a new car. New car does not mean a brand new zero meter car; a simple upgrade from your existing car to a pre-owned car can also be classified as buying a new car:
1. You Have Huge Repair Bills
I have a relatively older car and the other day I was thinking to upgrade my car to a relatively less older car. Naturally, I talked to a couple of friends who suggested against  the idea and said that I should get the issues in my car fixed as it is better to maintain the car you already have rather than buying a new used car.
But if the repair and maintenance bills of your existing car are exceeding the amount it would require you to upgrade to a trouble free car, then it is best to skip the repair and maintenance plan and get yourself a new used car. Unless of course you have a classic or you have sentimental values attached to the car.
2. You Have Trouble Finding Car Parts
If you do decide to have your existing car repaired, then you must find the right replacement parts in order to make your car trouble free. Problem arises when you go to the market and face trouble finding replacement parts for your vehicle. They are either not available, forcing you to have them fabricated or they are scarcely available, making the prices go bonkers on them.
If you find yourself in a similar situation and it requires you to visit Shershah, Bilal Gunj or Shoba Bazaar frequently for car parts then it is time to upgrade your car. The exception of classic and emotional values still apply.
3. Your Fuel Expense Is Unreasonably High
Many of us do not change our cars very frequently, but it does not stop the international market and government to change the fuel prices. It also does not stop the car from losing its efficiency due to prolonged wear and tear. The average duration of car ownership is somewhere around 4 years, and with escalated technological advancements this period is a lot. Technologies like Hydrogen Fuel Cell, Hybrid vehicles, and Electric vehicles are getting matured, which means the cars are getting more efficient with each passing day.
If you have an old car that relies on older technology, you may find yourself spending unreasonable amounts of money on fuel of your car, specially if you live in a city like Karachi where travelling more than 50 kilometers in a day is considered normal. In a situation like this, it is best to sell your older car and buy a fuel efficient car such as Toyota Prius.
4. Your Car Does Not Suit Your Lifestyle
4 years ago you bought yourself a 2-door Daihatsu Mira in the final year of your college. Today, a lot has changed. You are now married with 2 kids and a beautiful wife, but one thing that has not changed is your car. Going out with family in a 2-door car is something you do not want to experience. Grocery shopping in a 2-door car becomes a tedious task as well, specially if you have a CNG cylinder in the boot.
If you have a smile on your face while reading this reason, chances are you are in need of a new car pronto. In any case, if you feel the same, now is the time to change your car.
So people, if you think it is time for you to change your car, then visit the Used Cars Section of PakWheels and find your next car.