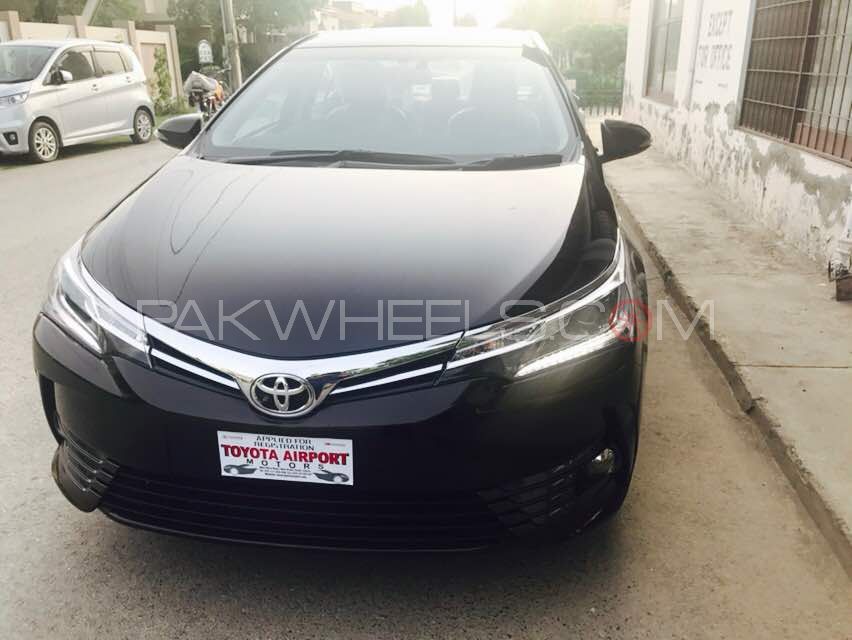 A Toyota Customer Facelifts The Corolla Grande
Famous Behavioral psychologist Joseph Sigry once said that "While shopping for a vehicle, you're looking for a ride that fits the three dimensions of your  "self concept": who you think you are, who you want to be, and how you'd like others to see you.  The first part of this statement  rings true for Bilal Mehmood, a (senior) PakWheels member who showed his creative skills to the world by remodeling the exterior of his brand new Toyota Corolla.
'I wanted to go for the facelifted Corolla Grande but unfortunately dealerships are not entertaining any orders on higher variants of upcoming Corolla' said Bilal. Unlike a majority of consumers who would have played it safe by waiting another 8-9 months, Bilal decided to do the complete opposite. He bought the (current) Toyota Corolla Grande and imported the body kit from Thailand. While talking to PakWheels Bilal revealed that the whole procedure cost him 180,000 rupees and included import, installation and paint job on the body kit.