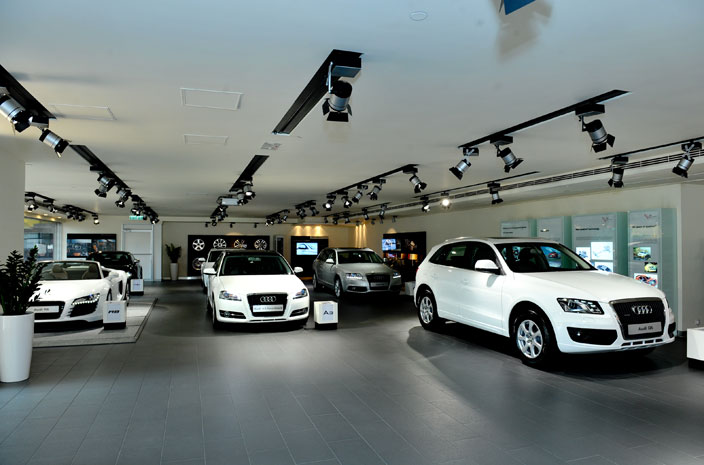 Abu Dhabi to get DHS 100 million Audi Workshop
Good news for all the owners of Audi in Abu Dhabi. Ali & Sons are beginning the construction of their new Audi Workshop and Service Centre in Mussafah.
The project costing DHS 100m aims to allow easier access to customers for their top class vehicle service facilities. The new facility added to the workshop is that it is going to have the title of the largest Audi-approved used car showroom in the Middle East, with as many as 60 pre-owned cars on display.
The extensive complex is going to be equipped with the latest technology and also with a significant increase in the available stock, eventually concluding to the companies aim of bringing exceptional quality Audi Vehicles along with outstanding after sales service and fair priced repairs.
The Mussafah Workshop and pre-owned car complex adds to the city spanning presence of Ali & Sons in Abu Dhabi which now has points of sale right across the capital. The expansion is done in line with the German marque's expansion across the region in response to growing demand for Audi vehicles.
The new huge Audi complex is going to be an easy coverage for all the outlets of Ali & Sons and also all the customers to access the facilities.
Ahmed bin Ali Al Dhaheri, Chairman, Ali & Sons stated that customers will have a huge variety at the time of purchasing vehicle from sports cars, SUV's, luxury saloons to the classic saloons.