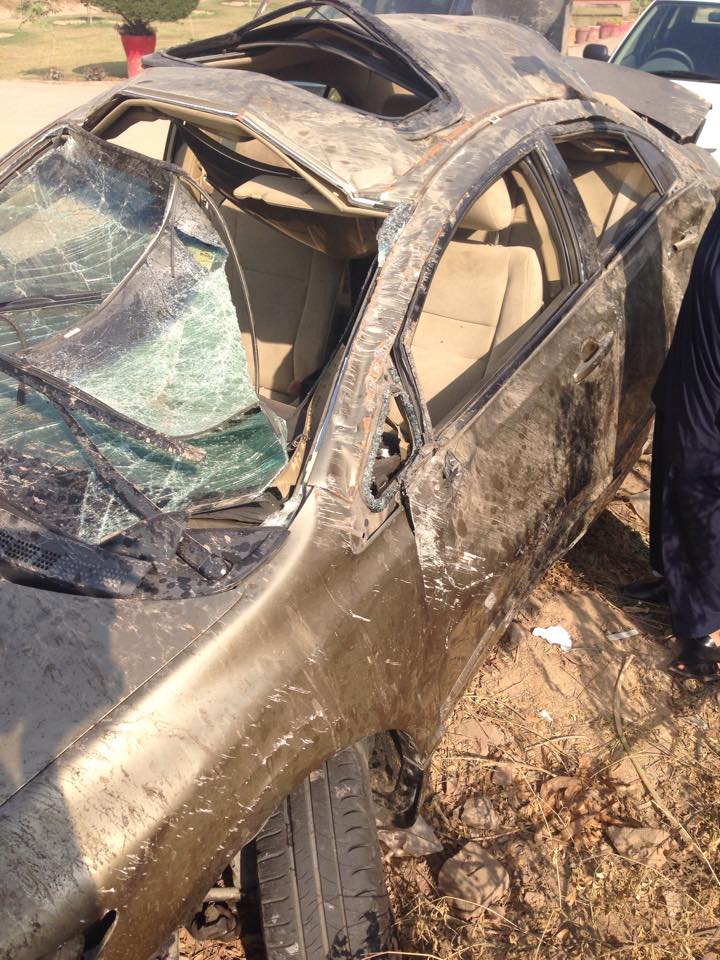 Alarming increase in accidents causing young deaths
Accidents causing young deaths are becoming very common these days. Astonishing fact is that, most accidents do not seem as dangerous as they later prove to be. I am writing these words because just four days ago I lost a friend who was more like a brother to me.
When I was a child I use to hear that motorbike is a devil's ride and it is very unsafe, but believe me, cars are not safe either. The person who dies in an accident bears the pain only once, but for the family and friends of the deceased, the pain remains forever.
I have noticed that on of the major causes of accidents these days is the usage of mobile phones while driving. Whether we agree or not, we definitely lose control while typing the text. As youngsters are overwhelmed whenever they get into any relationship, they make it a top priority to reply to their texts immediately, even when they are driving.
Previous generation cell phones were better because due to their T9 numerical keypad, you were able to type without looking at the screen of the phone, but the touch screen phones of current generation and their 'QWERTY' keypads make it difficult to type without looking at the screen. As soon as you look at the screen, you lose the sight of the road, control of the vehicle and your mind sticks to the contents of the texts for a while and that is the moment you are at the biggest risk of accident without even realizing it.
Secondly, our young generation is hot-blooded and frustrated due to the present scenario of Pakistan, all of their frustrations could be seen n the form of road rage while they are driving. Almost 90% of the drivers are ready to fight on the roads even on issues as simple as overtaking. Many of those fights do not end up well in our country where everyone is politically connected.
Irresponsible driving is not the only cause, many of the times road accidents happen because drivers were trying to save pedestrians, cyclists or bikers who were being irresponsible. Road sense is hard to find in Pakistan. The only way we can save ourselves and others on the road is by driving with full concentration and without any distractions.
Do not rely on your expensive cars or your expert driving skills as they can ditch you anytime, anywhere. Losing a friend or a family member in an accident makes you miserable. Do not expect that the other driver would stop for you. Do not expect that the biker going in front of you will go straight on the road. Do not expect that pedestrian walking along the road will keep the track. Just drive responsibly and do your part best. If we all do our parts, we might be able to reduce the number of accidents causing young deaths in the country.