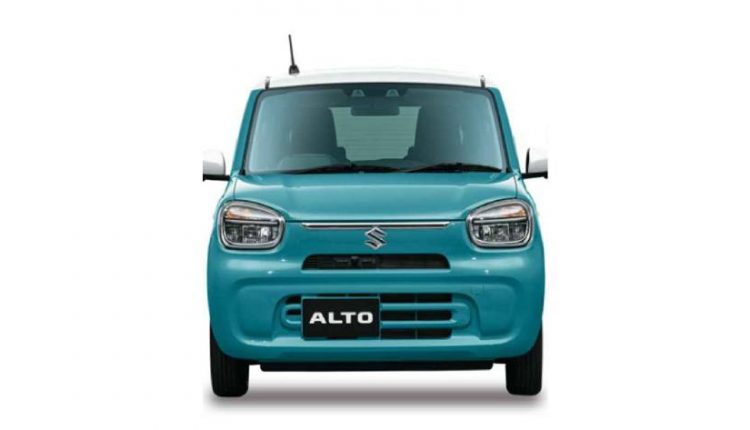 All-New 9th Gen Suzuki Alto "Officially" Revealed
The next-generation Suzuki Alto is finally here.. for the Japanese market. Suzuki has taken the wraps off the 9th generation model without revealing its specs and features. So we can all have a closer look at the car while waiting for information on the whole package.
The 9th generation Suzuki Alto will replace the 8th generation model (that's been around since 2014) in Japan next year. The car will go on sale in its home market in the first quarter of 2022. 
Suzuki didn't get the chance to flaunt its new creation. A few weeks back, someone leaked the new Alto's brochure online. And, within minutes, it was everywhere. We got to see what the new generation Alto will look like inside and out. The official pictures were not as fun as the leaked ones, but at least they confirmed everything we had already seen.
Dimensions
The new Alto is slightly longer and taller than the current model. The height of the new Alto is 1525 mm, that's 50 mm higher than the previous model. Its length is 3395 mm, and width is 1475 mm.
Exterior
Two words about the looks of the new Alto: old-school and boxy. 
The car has newer looking dual-beam projector headlights at the front. There's nothing new about the taillights except that they are now at an upright position on the sides of the trunk.
There's a chrome bar between the two headlights, a small front grille, bigger window glasses, pull-up door handles, and 14-inch multi-spoke alloy wheels.
Interior
Suzuki has redesigned almost everything about the interior. The cabin has a fresh dashboard layout, a 7-inch touchscreen infotainment system, vertically oriented AC vents, a semi-digital instrument console, a manual AC, a multi-function steering wheel with audio controls, and additional storage compartments in the four-seater cabin.

Safety
The new generation Alto has more safety features under its belt, such as autonomous emergency braking, forward collision warning, lane departure warning, and high-beam assist.
Engine
The new Suzuki Alto 2022 will be one of the most fuel-efficient cars. The base variant will be powered by a newly developed in-line 3-cylinder naturally-aspirated 660cc petrol engine, and the upper variants will have a mild hybrid system.
That's everything we know about the upcoming 9th generation Alto for the Japanese market. In Pakistan, we have the 8th generation Suzuki Alto from 2019, which has pretty much taken over the low budget car market. There's no chance we are getting the new generation Alto anytime before 2025 or so.