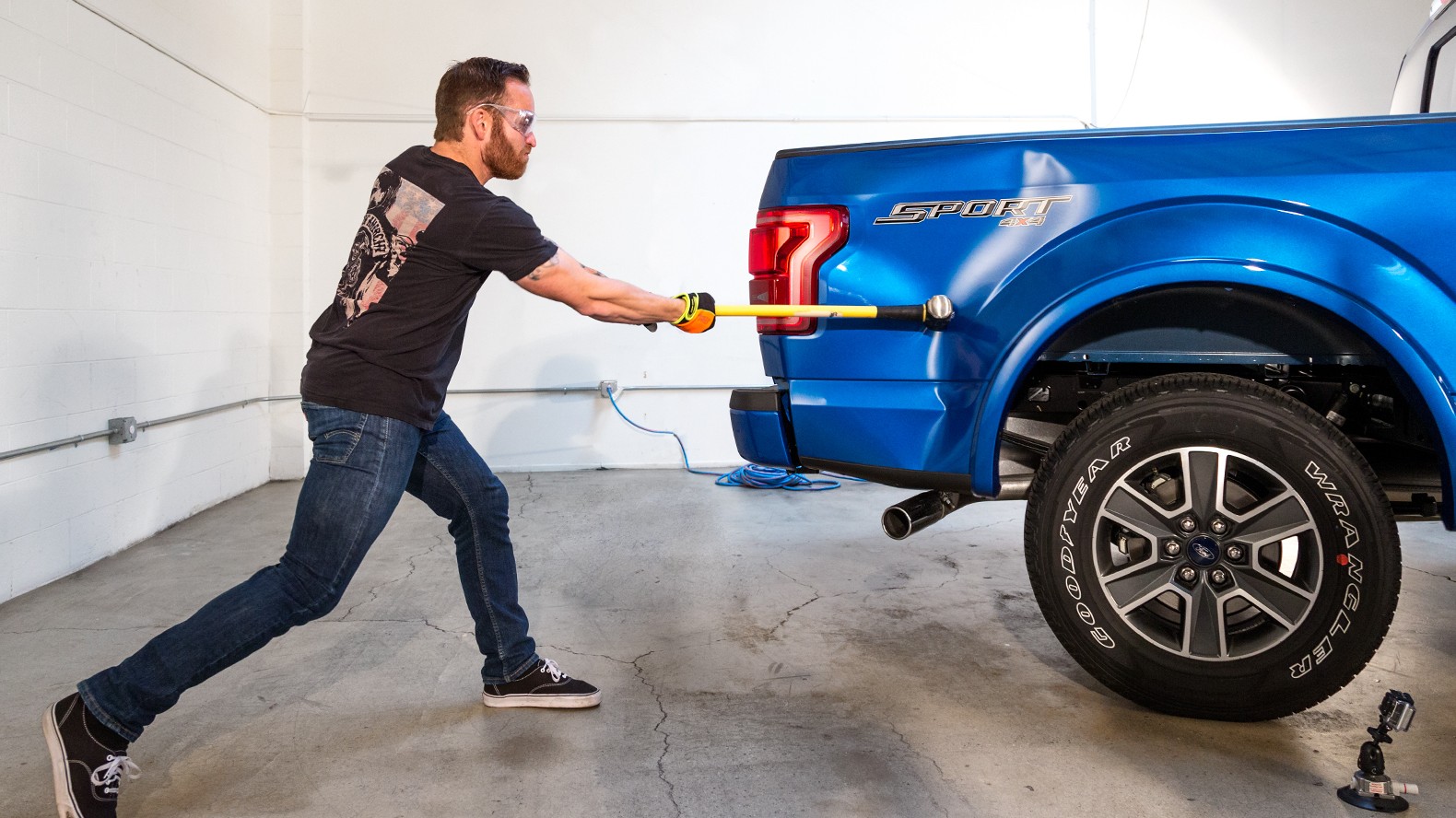 The All-Aluminium 2015 Ford F150 Is Solid As Rock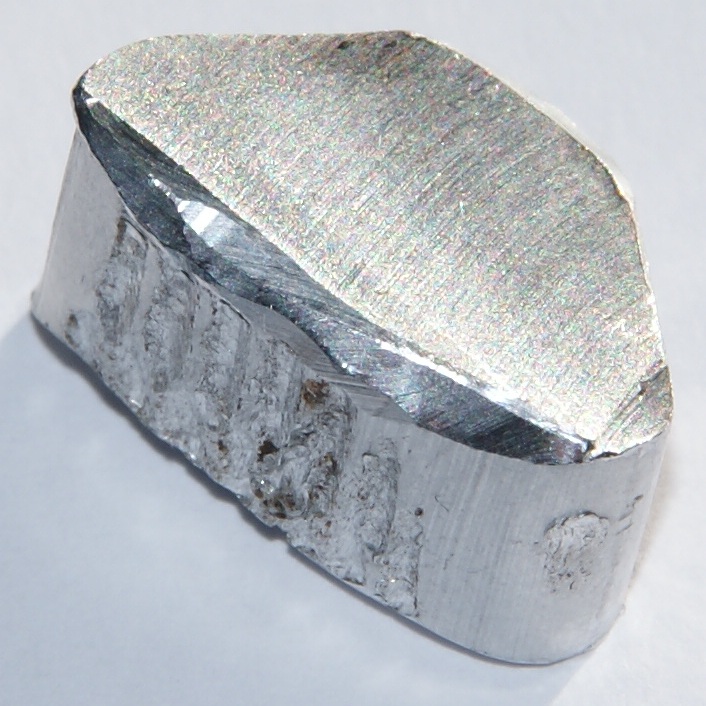 With the advancement in materials and specialty composites, over time vehicle industry has also started introducing it and replacing the conventional steel and iron. Carbon composites are already in use in many super cars. Composites have been in use by the aircraft as well as the space industry from a few decades as well. Composites are tough, high strength, less in weight, but expensive materials. A newer option among automotive engineers is aluminum. Aluminium has some advantages over steel. Aluminum has a lower density than steel or iron, hence a car body made from aluminium will be lighter than the same car body made from steel. This will result in improved fuel economy and better power to weight ratio.
Also, aluminium does not corrode easily, so a car body made from aluminium will corrode less and will last longer compared to a body made using iron or steel. Many car manufacturers have started using Aluminium. High-end brands like Jaguar, Audi, Mercedes and BMW are using aluminum extensively in their new cars. Electric and Hybrid vehicles whose basic aim is fuel economy are using aluminum as well. Where battery units weigh a lot, reduced overall weights is of prime importance. It is believed that without significant weight reduction, it is impossible to achieve a 50 plus miles per gallon fuel economy cost-effectively, and in that case, aluminum is the best option.
Aluminum is environment friendly and cheaper to recycle than conventional steel. However, aluminium is not a magic solution to everything. There are some disadvantages of using it as well. Automobile grade aluminum sheets are more difficult to stamp into car body parts. Though advancements in stamping and welding are bringing revolution in the aluminium industry. The vehicles with aluminum are more expensive currently.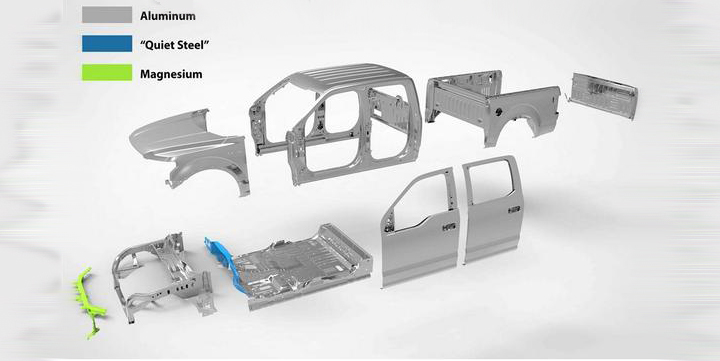 Last year, Ford introduced its next generation 2015 Ford F150 Truck. F150 is world's most selling truck. It sells more than Toyota Corolla and Honda Civic combined. The new truck is industry's first truck with aluminum body. The new structure  is based on high-strength, military grade, aluminum-alloy body for less weight and greater economy.  The new F150 weight up to 700 pounds lighter than before, resulting in better fuel efficiency, greater towing and payload capacities and improved power to weight ratio.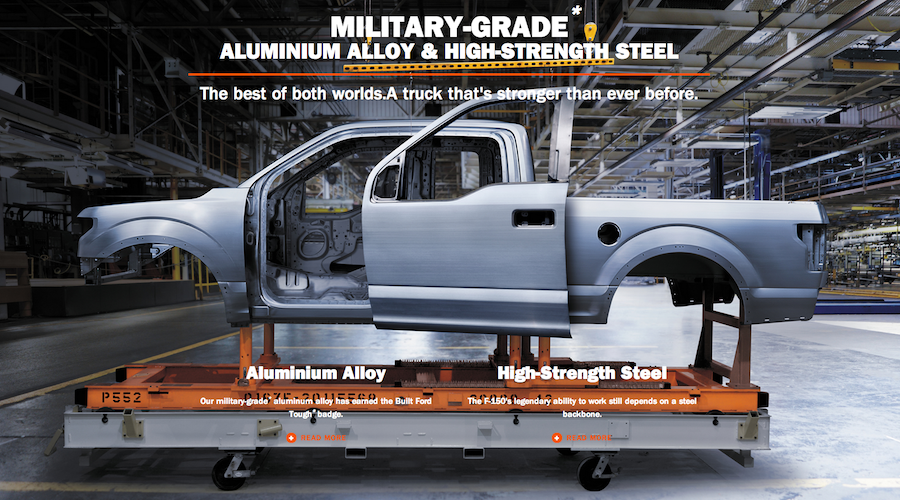 According to Ford's research, 80 percent of customers view an aluminum-bodied truck as "legitimate" but 20 percent still need to be convinced. As per Ford, the truck has undergone 10 million miles of test driving, 2 million miles more than the previous F-150.  Dealers and other body shops were having a great concern about the repair of body panel. To convince them, Ford announced that they will be doing training for them as well as provide subsidized or free of cost equipment for the repairs. Aluminum repair need specialized equipment and training.
Ford is spending a huge amount of money to keep sales rolling of their all new aluminum body 2015 Ford F150 which no doubt one of the best trucks ever.  Folks at Edmunds did some real life tests to check the the new body panels and estimating the cost of repair.
A test truck was banged with a heavy sledgehammer. The quarter panel was targeted as it is one of the most difficult body panel to fix and cannot be replaced like bumper or door. According to Edmunds' editor "We were impressed with the resilience of the aluminum panel. We hit it and thought it would have far more damage than it did. So we hit it again. That was eye opening."  
The video below will explain all expense in details but it will cost almost double as per test to fix an aluminum panel compared to a steel panel as per Edmunds
But Ford says, "The cost of fixing a dent from an aluminum body panel should take no longer than a steel one. Also in many cases, the new F-150 will actually be easier to repair, because of its innovative modular structure, which reduces repair time and helps save costs"
Also, they never took a sledgehammer to a 2014 F-150 to find out what it would cost to repair similar damage to a steel body panel. I'd like to take a look at that repair bill as well.
"There's plenty to speculate about when it comes to the new 2015 Ford F-150, and we've got a year to keep testing out our theories, but there are a few things we know for sure. One: It takes more time, unique tools and specialized training to fix aluminum body panels. Two: Those repairs, whether through higher labor rates or longer service times, cost more money than repairing steel. And three: It's really fun to smash things with a sledgehammer."
I will also share a video which Ford did to show that F-150 is actually about 30 percent more ding- and dent-resistant than the ongoing steel model. Ford's slogan for new F150 is " Built for Tough"  looks like the F150 sure is tough.