Despite a drop of $1.9 billion in the company's pretax profit since 2016, Ford's Chief Executive Officer Jim Hackett has been able to bag a hefty sum of $16.3 million which includes his earned salary, bonus as well as stock awards.
Jim Hackett, who took over the wheel of the automobile giant in May last year made a total of $16.7 million after the inclusion of his pensions and perks. In 2017, his predecessor Mark Fields had earned a total of $15 million in salary, bonus and stock awards but his total compensation package turned out to be approximately $21 million. In 2013, Hackett joined the Ford Motor Company Board of Directors. He served on its Sustainability and Innovation Committee and the Audit and the Nominating and Governance committees.
Also Read: Ford files a lawsuit against John Cena for flipping the new Ford GT 2017
This seems quite surprising for a company which had seen its profit going downhill in the previous year 2016 from $10.3 billion to $8.4 billion. On Thursday, the company's shares had closed up 2 percent at $11.08. Among declining shares value, the total which has gone in the CEO's compensation sums up to be $37 million.
On top of this, the Executive Chairman Bill Ford had earned $13 million in 2017 in earned salary and bonus which was an increase of 17 percent as compared to the previous year.
Jim Hackett had taken over in quite an unusual and abrupt manner following the unease from the investors when Ford's stock prices started to go down. He comes at a point when the giant auto maker is finding itself amidst tough competition from rivals and even new entrants in the Silicon Valley.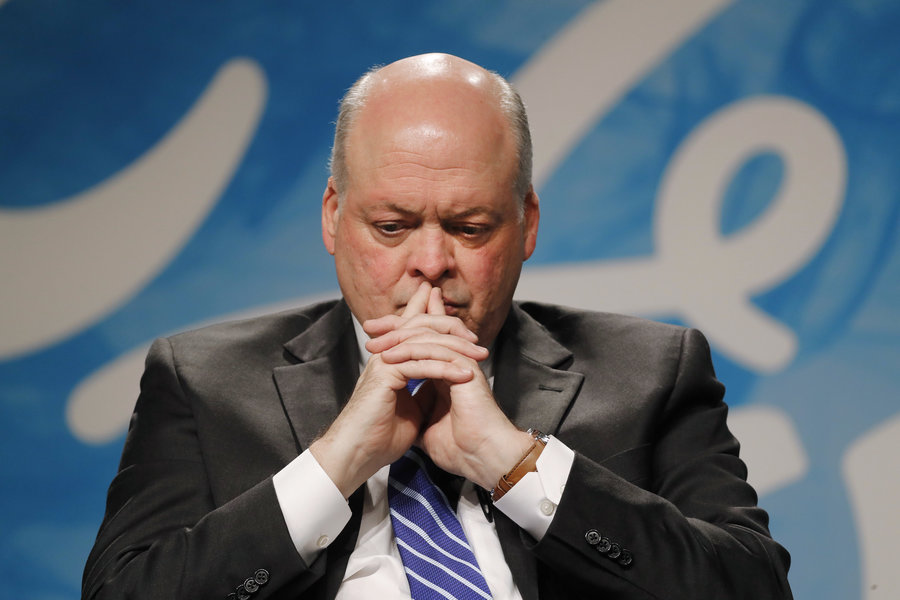 Ford takes a new turn with its latest announcement coming in on its new model targeted towards more SUVs, shifting from the typical passenger cars. In its bid to counter rivals and employ latest technologies, the company has also decided to commit $11 billion in building more hybrid and pure electric vehicles along with reducing its overall costs associated with manufacturing and development.
The sales numbers are also not looking too favorable for the company. And the situation seems to prevail among the entire auto industry in the US as of now. The entire country is witnessing declining sales with sales for new vehicles showing a decline of 2 percent in 2017 alone. The situation doesn't seem to be improving even in 2018 with sales expected to go down further with increasing popularity of cheaper, nearly-new off-lease models being sold through dealers throughout the country.