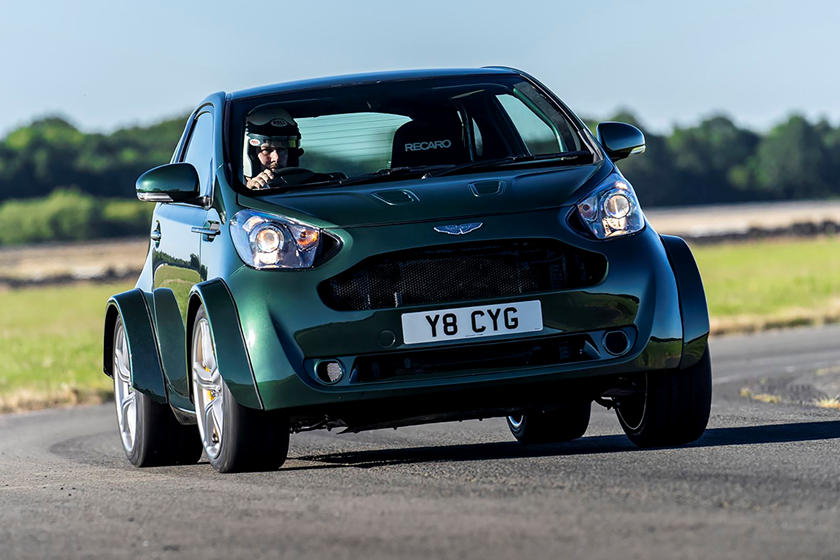 Aston Martin Cygnet V8: A one-off 430bhp Toyota iQ
Does anyone remember the episode in season 13 of Top Gear where the trio decided to pit the Skoda Yeti, an Alfa Romeo Mito and a Toyota iQ against each other? James May championed the iQ as his small car of choice, and honestly, it wasn't hard to see why. The Toyota iQ was probably one of the quirkiest cars you could have ever bought in its short production cycle that lasted from 2008 to 2015. In the year it was launched the iQ was even named Japanese car of the year. Now avid enthusiasts among you will remember that Aston Martin actually released a car based on the Toyota iQ, called Aston Martin Cygnet.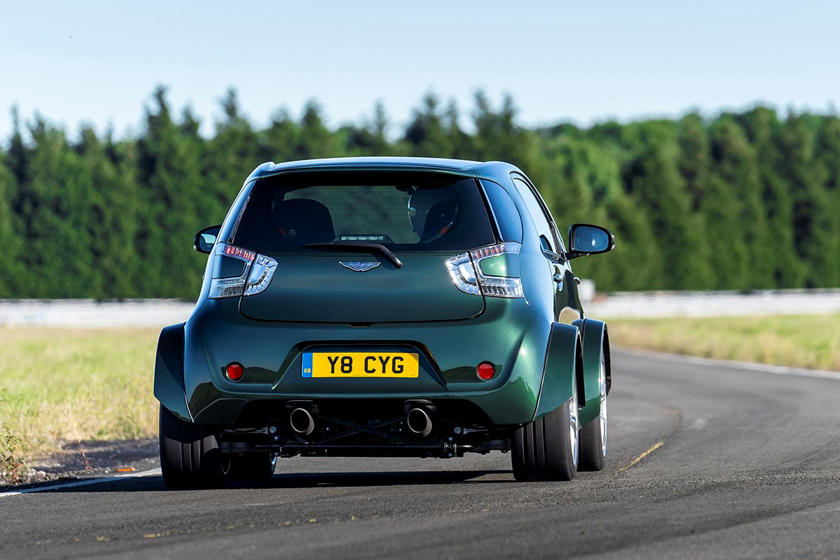 Aston Martin Cygnet
Yes, you read that right; the ultra-prestigious British car manufacturer Aston Martin sold a car under their name that was based on a tiny Toyota! It was called the Aston Martin Cygnet, as mentioned above. Aston released the Cygnet in 2011 to comply with the 2012 European Union-imposed fleet average emissions regulations. Aston released the car in the UK and had planned to expand to other European countries in the future. But with a price tag of £30,000, nearly three times that of the iQs', the Aston Martin Cygnet was as expected a massive flop. Sales were expected to be around 4000 a year, but Aston only managed to move 300 units in its first year of production. Which is why it came to no one's surprise that the city car was discounted just two years later in 2013.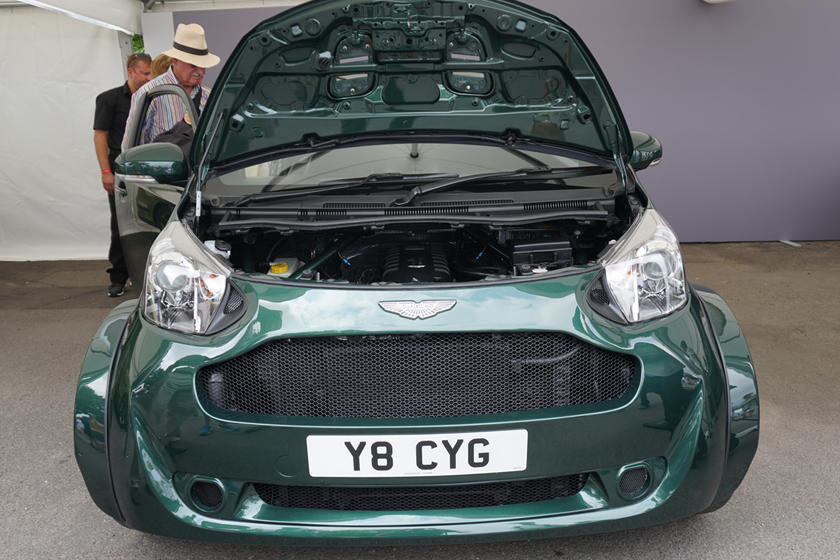 Engine
But would you believe it Aston actually brought the Cygnet back to the Goodwood Festival of Speed but with some slight modifications this time around. Now the standard Aston Martin Cygnet featured a 1.3-litre inline four engine that produced just 97bhp; most corollas come with more power than that. That is precisely why Aston brought back a one-off Cygnet to the festival with a massive 4.7-litre 430bhp engine under the hood. Yes, a city car smaller than most Kei cars on the streets of Pakistan fitted with 430bhp, what a time to be alive.
Top speed
Weighing in at just 3,031 lbs (1375 kilograms), the V8 Aston Martin Cygnet is able to achieve a rather impressive power-to-weight ratio of 313 hp/tonne. Now with those sort of stats, the V8 Cygnet can propel itself to 100kph in just 4.2 seconds. That's faster than a standard V8 Vantage S. Top speed now sits at 170 mph, eclipsing the standard car's top speed of around 110mph. The car has also been modified to send the power to the rear wheels instead of the front as it in the standard Cygnet.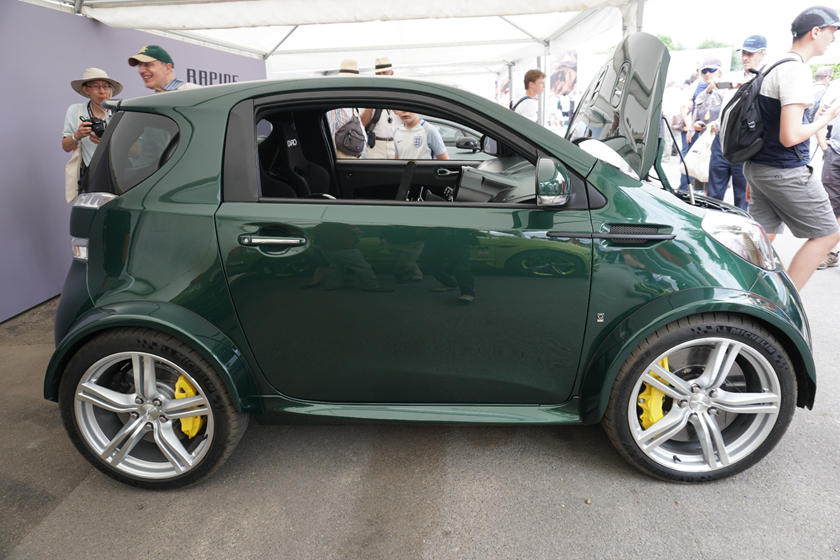 Transmission
And of course, these engine enhancements can't possibly have come without their own share of exterior upgrades. Take one look at the V8 Aston Martin Cygnet, and you'll think it's wearing a Liberty Walk exterior kit. Aston has flared the wheel arches so much that it makes the car at least 10-15% wider than the standard cygnet. All 430bhp from the Cygnet is sent to a Vantage-derived seven-speed automatic transmission. The interior has also been completely stripped. Gone are the leather and the soft-touch materials, and they have been replaced by a full-on track focused setup.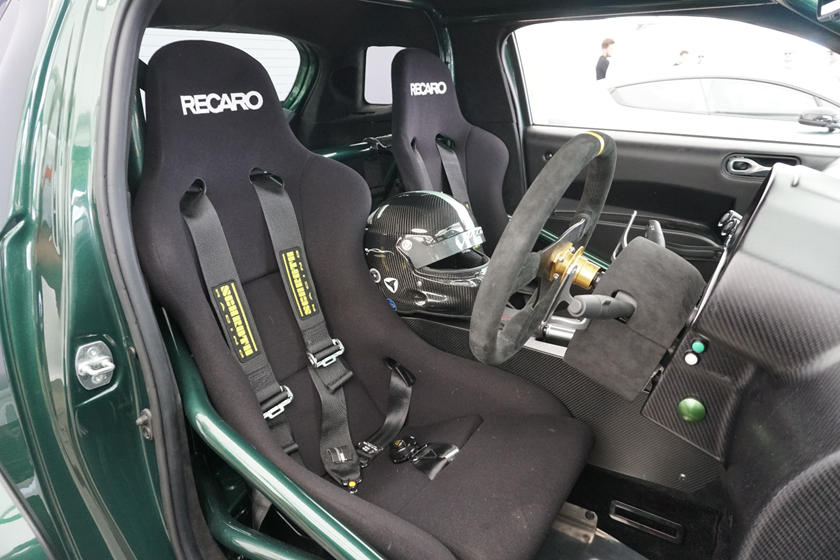 Interior
The seats have been replaced by recaro race buckets, in addition to that their is also a roll cage, a dashboard finished in carbon fiber trim. A racing steering wheel with enlarged paddle shifter's. All the amenities like a glove box and carpets have also been taken out to keep the V8 Cygnet as light as possible. The V8 Aston Martin Cygnet also features a brand new exhaust with larger twin rear tailpipes in addition to independent double wishbone suspension in both the front and the rear.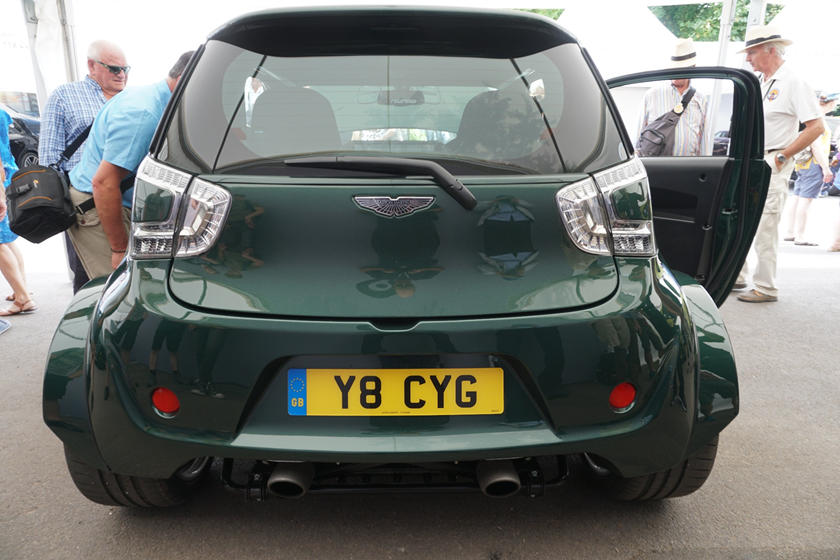 Beefier six-piston monoblock callipers now also accompany the much larger 19-inch alloy wheels that will no doubt help the Cygnet corner hard and fast. Whoever the genius is who commissioned Aston Martin to create this one-off beast deserves a gold model, Aston should really get him/her a build allocation for their brand hypercar the Valkyrie. Who knows what modifications they would do to that thing.