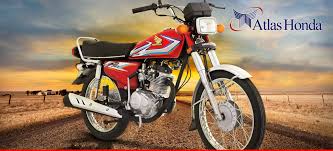 Atlas Honda Limited has announced its financial results for the first quarter of the current fiscal year, which shows a 30% decline in the profits of the company.
Atlas Honda is one of the largest and recognized motorbike manufacturers in the country with its wide range of products dominating the market for a long time now. This degree of drop in profits of the leading company indicates the current economic deteriorating condition in the country. As per the stats revealed, the company's profits have plunged by 30% to Rs.842 million as compared to Rs.1.19 billion in the same period last year. The upward revision in the prices of the products hasn't contributed to the company's profits positively. However, it has increased the sales of Atlas Honda by 3.18% to Rs.22.83 billion in comparison to Rs.22.12 billion during the last year. Overall, the motorbike manufacturer managed to sell 291,038 units in the period under review, which suggests a drop of 6.7% as compared to 311,951 units sold in the same period last year.
The devaluation of rupee against the US dollar has caused a significant increase in the input costs. As a result, the gross margins have shrunk to a great extent. Apart from this, the other operating expenses, including sales, marketing, and administrative expenses, have also gone up. An increase of 9% in the sales and marketing expenses was reported during this tenure. A total of Rs.524.1 million was spent on these promotional activities. The operating and financial charges summed up to Rs.169.7 million which is also 10.6% higher as compared to the last year. However, the administrative expenses remained almost the same. The earnings per share (EPS) dropped from Rs.9.63 to Rs.6.79 for the corresponding period last year.
Atlas Honda, being one of the favorites and preferred motorbike brands in Pakistan, holds a large proportion of the market share in the country. The company has also introduced newer models in its product lineup to offer a wide range of choices to the consumers. However, CD70 and CG125 remain the top-selling motorbikes of the company. At this point of time, many Chinese companies have entered the motorbikes sector in the country, which poses a serious challenge to Atlas Honda. The prices of their motorbikes particularly 70cc category is also much less than Honda and in the current situation of economic slowdown and decreasing buying power, these companies can start to grab more share in the market.
What is your opinion in this regard? Let us know in the comments space and stay with PakWheels for more statistical updates.