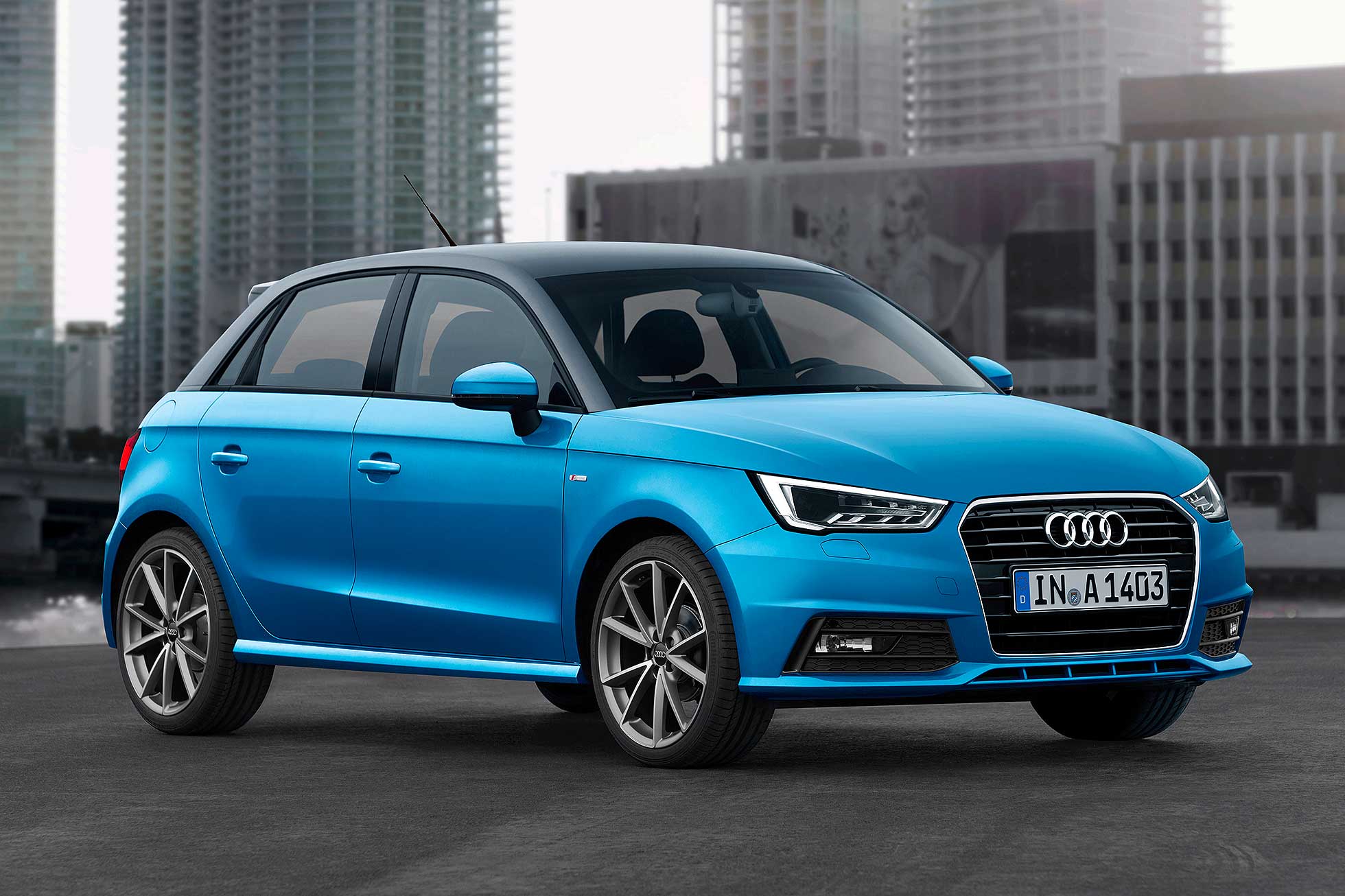 Should Audi Pakistan Import The Audi A1 In Pakistan?
Recently, Audi started deliveries of the 1.2 liter A3.  It has 105 hp and Audi claims it has an economy of 4.8 liter/100 km. Obviously, Honda Civic and Toyota Corolla do not even come close to the Audi A3 in any way you look at it, be it the quality, ride, safety, features, etc. But due to high duties it is priced at 3.8 million rupees (38 lacs) and as a result it is still 1.3 to 1.4 million more expensive than the top of the line variants of Honda Civic and Toyota Corolla and thereby out of reach of most of the Pakistani consumers.
The purpose of writing this article is to continue the argument of "opening up imports". Well first I would like to mention that I am not in favor of a policy that heavily favors imported cars, I only want imports to be opened as a disciplinary act as also suggested by CCP (Competition Commission of Pakistan), SBP (State Bank of Pakistan) and most of the stakeholders of this industry (apart from the Big 3 namely Toyota Indus, Honda Pakistan and Pak Suzuki).
The CCP, SBP and consumers have all the valid reasons for their argument of opening up imports for disciplinary reasons, some of them are :
Higher price than international counterparts and lower quality than international counterparts.
Lack of safety features.
Lack of choice.
Old models being produced for over 20 years.
The automakers are still essentially assemblers rather than manufacturers.
Lack of technology transfer.
Our assembled products cannot be exported as they will fail the many stringent tests of potential buyers
Our auto industry is decades behind the auto industries of our neighboring countries.
Policies that favor the Big 3 (Toyota Indus, Honda Pakistan and Pak Suzuki) have yielded nothing but consumers being overcharged year after year.
High Japanese Yen resulted in prices being raised but when the Yen fell in the international market prices remained constant, and the list goes on.
We will see if our pleas are heard or not in the new auto policy which has been due for quite some time now and is late for reasons unknown, maybe the alleged lobbying has not resulted in desired results, or the politicians are not happy with the amount of bribes, who knows.
But if the import policy remains unchanged, in this case, will importing the Audi A1 hatchback do any good? Let us explore further:
Audi A3 price in UK (also a country with high import duties): 3.5 million rupees equivalent (35 lacs)
Audi A3 price in Pakistan: 3.8 million rupees (38 lacs) (8.5% increase from the UK price)
If we apply the same formula:
Audi A1 price in UK : 2.15 million rupees equivalent (21.5 lacs)
Hypothetical price in Pakistan : 21.5 x 108.5% = 2.33 million rupees (23.3 lacs)
As we can see, the price of Audi A1 would be equivalent to that of Honda Civic and Toyota Corolla, obviously it would be difficult to convince people to buy a hatchback instead of a sedan, but maybe they could be convinced if they see what they can get in the car if they sacrifice the boot. Our public would finally be able to see what they deserve from their hard earned cash, and the local car mafia would finally bring down their prices in face of fair competition.
I believe importing this car could be a game changer for our industry. It would be a win-win situation for both the consumers and for Audi Pakistan. Audi has already done amazing in making a car available for under 4. million rupees (40 lacs) and by importing this car, Audi would take the game away from Mercedes, BMW, Porsche and other automakers who import CBUs in Pakistan. And for the consumers, it would be nice to see the Big 3 jolted in action by this move.
What do you think would be the impact on the auto industry of Pakistan if Audi Pakistan imports the Audi A1 in Pakistan?  Let us know in the comments.