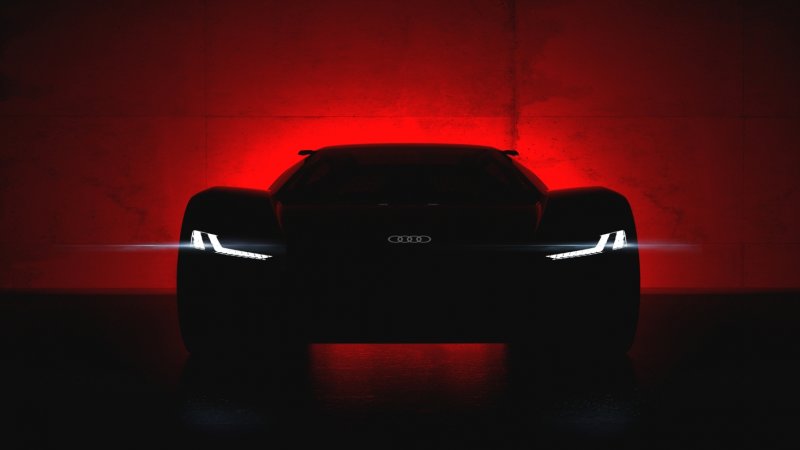 Audi PB-18 E-Tron electric supercar concept teased
Audi is ready to bring its all-electric supercar concept to the world. The PB-18 E-Tron concept is set to be showcased at the Pebble Beach Concours d'Elegance. The naming of the all-electric supercar concept by Audi is quite simple and straightforward. The PB stands for the venue (Pebble Beach) while the number stands for the year of the concept's reveal.
Also Read: All-electric Porsche Taycan specs revealed
The only information that Audi has revealed about the concept yet is that some of the technology used in the PB-18 E-Tron concept has been borrowed by the Le Mans winner R 18 E-Tron. The company also revealed that the concept was designed and conceived by Audi's new arm named Audi Design Loft. The Audi Design Loft is stationed down the coast in Malibu. Audi Design Loft recently released a dark-themed teaser of the all-electric supercar concept. The road-going supercar in the teaser has a squat profile, a raised spoiler, noticeably bulging wheel arches, and slim LED headlights. The overall design of the car gives it a very aggressive look from the front, and the slim LED headlights play an important role in sealing the angry stance that the car is meant to throw.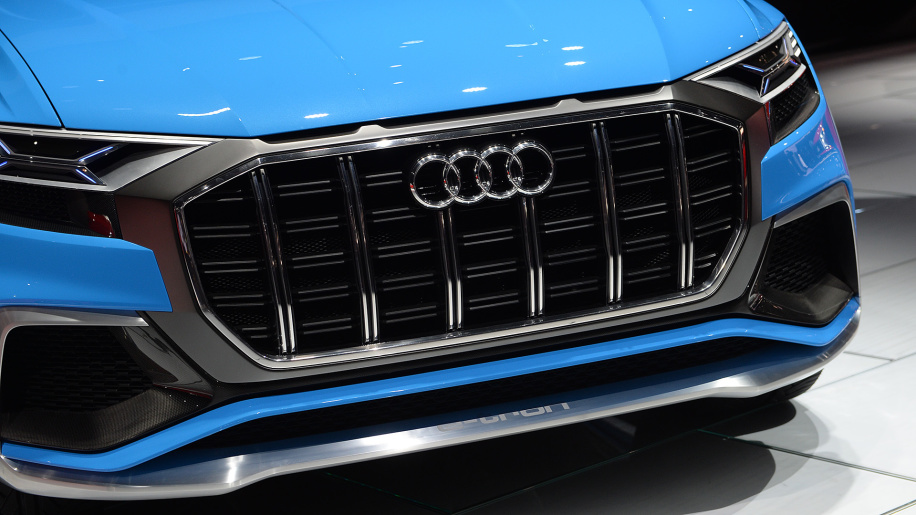 The R 18 E-Tron – which has lent a lot of its technologies to the PB-18 E-Tron concept – itself had a hybrid powertrain. Audi is also reportedly preparing its newer E-Tron electric crossover prototype which, on the European WLTP Cycle, was rated at 248 of range. The new E-Tron prototype has a 95kWh battery and is powered by a pair of electric motors. The prototype is among the three electric vehicles that Audi is set to take to production by 2020. Audi promises that the R-Tron will be a symbol of futuristic electric design and will be a star in the eyes of performance enthusiasts.
The announcement of the arrival of three electric vehicles by 2020 was made by the company at its annual press conference held in Ingolstadt, Germany. Audi also said that these three models are just the start of Audi's venture into the electric vehicle market. Since Audi has made electrification one its core focusses for business in the future, the company is also now working on creating an efficient quick-charging public infrastructure. The company is also reported to have trained over 6,000 of its workers in high-voltage technologies.