Rumours have been flying around the community of automobiles that the classic supercar Audi R8 doesn't seem to have a bright future and the car manufacturer has no plans of bringing a new generation of the Audi R8 in the near future. But these latest spy shots taken tell a different story entirely. It seems like we aren't going to say goodbye to the Audi R8's current generation just yet, but that doesn't mean that Audi is going to let it cool down. These spy shots show that the company is developing a new update of the current-generation Audi R8.
Also Read: Pop.Up Next – Audi's idea of a flying taxi
The changes, while being very minute, combine together to alter the look of the current model significantly. The hexagonal centre grille on the front side of the car has wider upper sides while the lower sides are shorter. While the current model's grille looks like a bevelled rectangle, the Audi R8 we see in these spy shots has a stylish shape. The smaller grilles flanking the centre grille on both sides are now a bit apart from the headlights, are in sort of a diamond shape, and align with the centre grille's boundary in a parallel formation. The skirts on each side also seem to have been pulled up. These small changes combine together to make the updated Audi R8 look lower than the current model looks.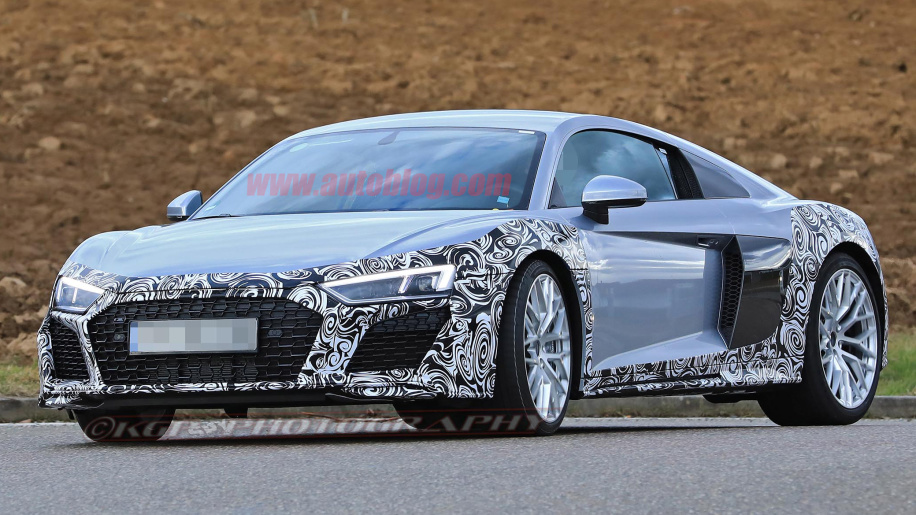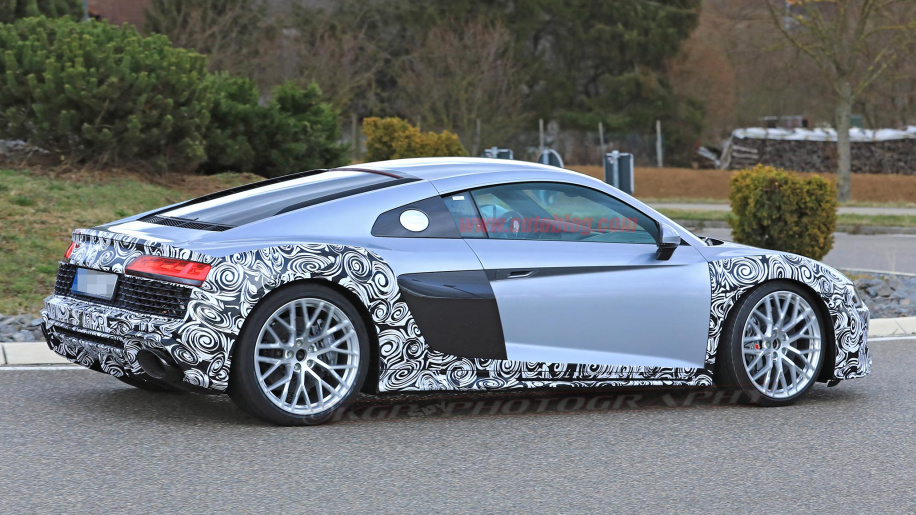 The back also has experienced some very significant changes. The taillights and the rear diffuser looks almost the same, although the quad-tip rectangular exhaust is gone. This Audi R8 update has to huge oval exhaust tips. It isn't a surprising move as Audi has used the oval tips on every RS model, which are Audi Sport's responsibility. The vent grille also has some changes. Instead of being placed directly below the taillights, a single vent grille stretches across the whole back.