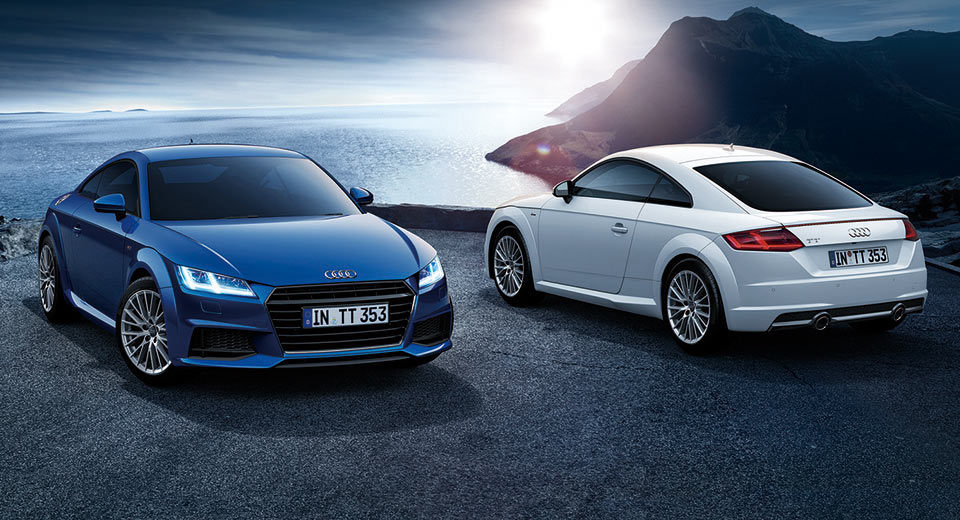 Say hello to Audi TT 20 Years Edition and updates of Audi TT and TTS
Audi has officially announced the updates for its TT-series sports coupe and roadster. This one is quite a special update as it also marks the 20-year anniversary of the series. Leaked images of TTS had very recently surfaced, and now you have official images of the refreshed models. Let's discuss the major changes that you can see in the refreshed models.
Also Read: All-new Mercedes A-Class 2019 sedan could be the next best seller
A new facelift-style design for the TT has resulted in a single-frame grille which is a completely new design and shape. The facelift has also been the reason for introducing air intakes and honed bumpers. The new Audi TT also has redesigned wheels and side trims and is now available in two new colour schemes: the Pulse Orange and the Turbo Blue. Two engine choices will be offered for the updated model, both of these engines are 2.0-liter turbocharged engines but with different power outputs. The 40 TFSI produces about 197 horsepower at 4,300 rpm while the 45 TFSI produced 245 horsepower at 5,000 rpm. The first option is capable of producing 236 pound-feet of torque at 1,500 rpm while the latter option produces 273 pound-feet of torque at 1,600 rpm.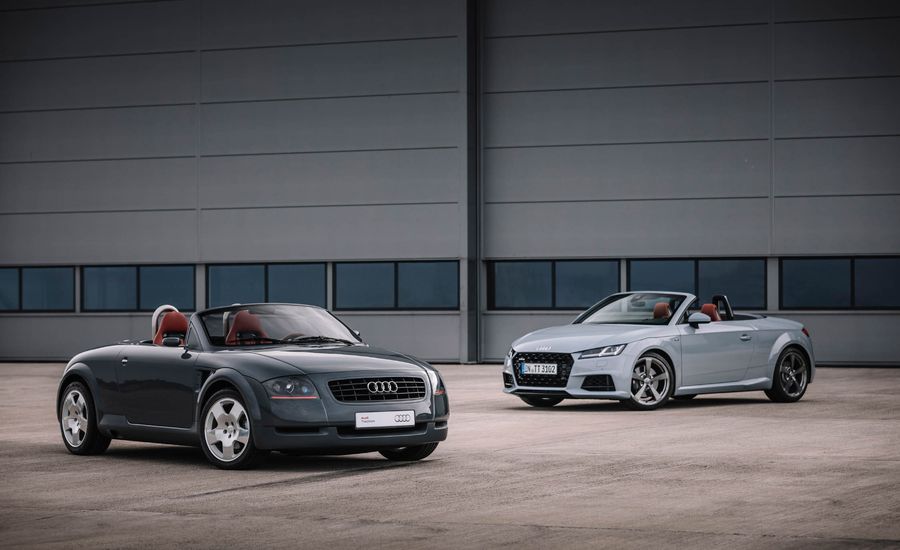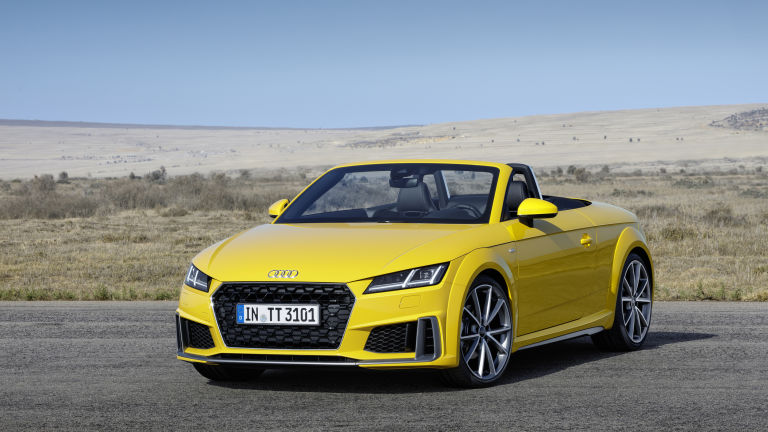 As for the powerhouse of the TTS, it produces 306 horsepower at 5,400 rpm and 295 pound-feet of torque at 2,000 rpm. Perhaps the most significant difference between the Audi TT and the TTS is that the TT is available with a six-speed manual transmission while the TTS features a seven-speed double clutch S-Tronic transmission. According to the brochure, the TTS is capable of accelerating from a full stop to 62 miles per hour in 4.5 seconds. The virtual cockpit has also been through an upgrade as you now have an additional Sports mode along with the already-present Classic and Infotainment modes.
As a tribute to the 20-year long successful run of Audi TT, the company has introduced a TT 20 Years edition in which the original roadster's baseball leather style has been revived. The trimming of the cabin is done with the familiar shade of brown. The Arrow Gray and Nano Gray colours are also revived which are a little lighter than the original roadster's hue, but they remind of the original car nonetheless. The carmaker has also told that only 999 units of the TT 20 years edition will walk past the production.