This has been one exciting year for many automotive fans. Release after release from car brands around the world and seems like Mercedes and Audi has stolen the show this year with multiple car releases and this time its Mercedes which has a gift for its customers. So for the first time ever we get a Mercedes A-Class Sedan, unlike the previous model which was only available in the hatchback. To put this into perspective Mercedes A-Class is like what A3 is to Audi. And since now the Mercedes is offering the A-Class in the hatchback to let's see what makes this car so special and can it compete it with the Audi?
Also Read: Audi Q3 2019 gets sportier with more tech
Design
Starting off the design, critically speaking most people are not really liking the way Mercedes has designed few of its new cars especially the Mercedes CLS who doesn't look quite as good as the previous model. However, this new A-Class Sedan really stands out. The new triangular L shaped lights at the front and V-Shaped rear lights do look very good on this baby Mercedes. The small bulky sedan gives the car a cute yet athletic stance which to me looks better and better more you look at it. While the front of this car looks shockingly similar to the CLS, however, its the rear which actually steals the show since the CLS comes no way near as attractive to this car from the rear.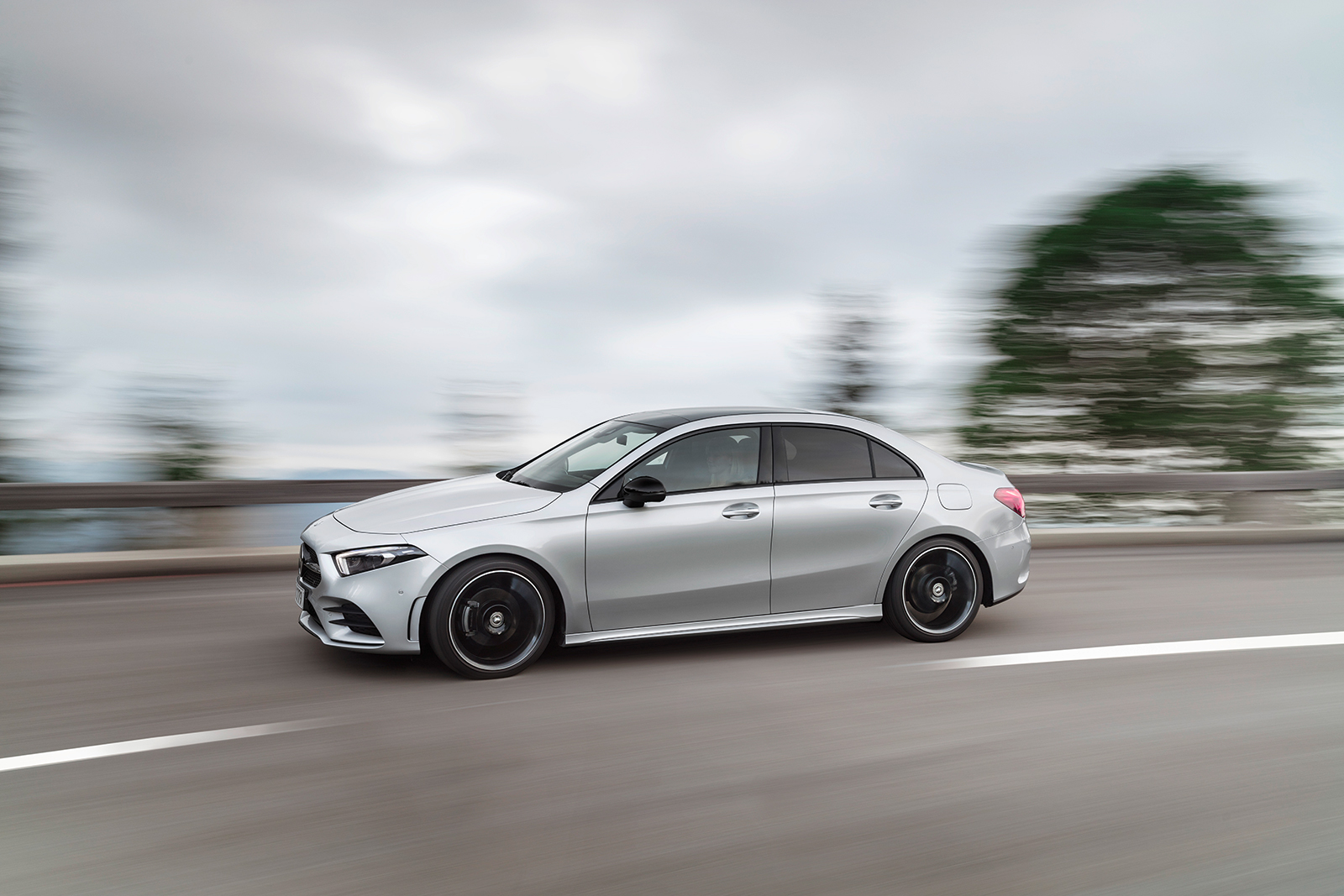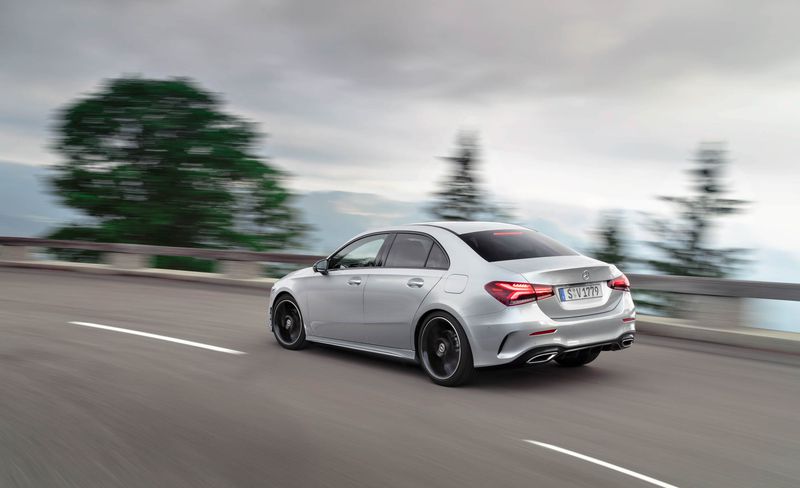 Interior
Car manufacturers have started to take the interior game quite seriously even in their entry-level models. Surprisingly A-Class comes with latest interior design as seen in the CLS and E-Class which means the car has massive dual 12.1-inch screens at front. One is used to display drivers information while the second is utilised for an infotainment system. There is also dual steering wheel mounted controls along with jet styled A/C vents. Simply at first glance, you might mistake the interior for one the bigger more exorbitant Mercedes CLS which makes the interior very precious and a good place to spend time in.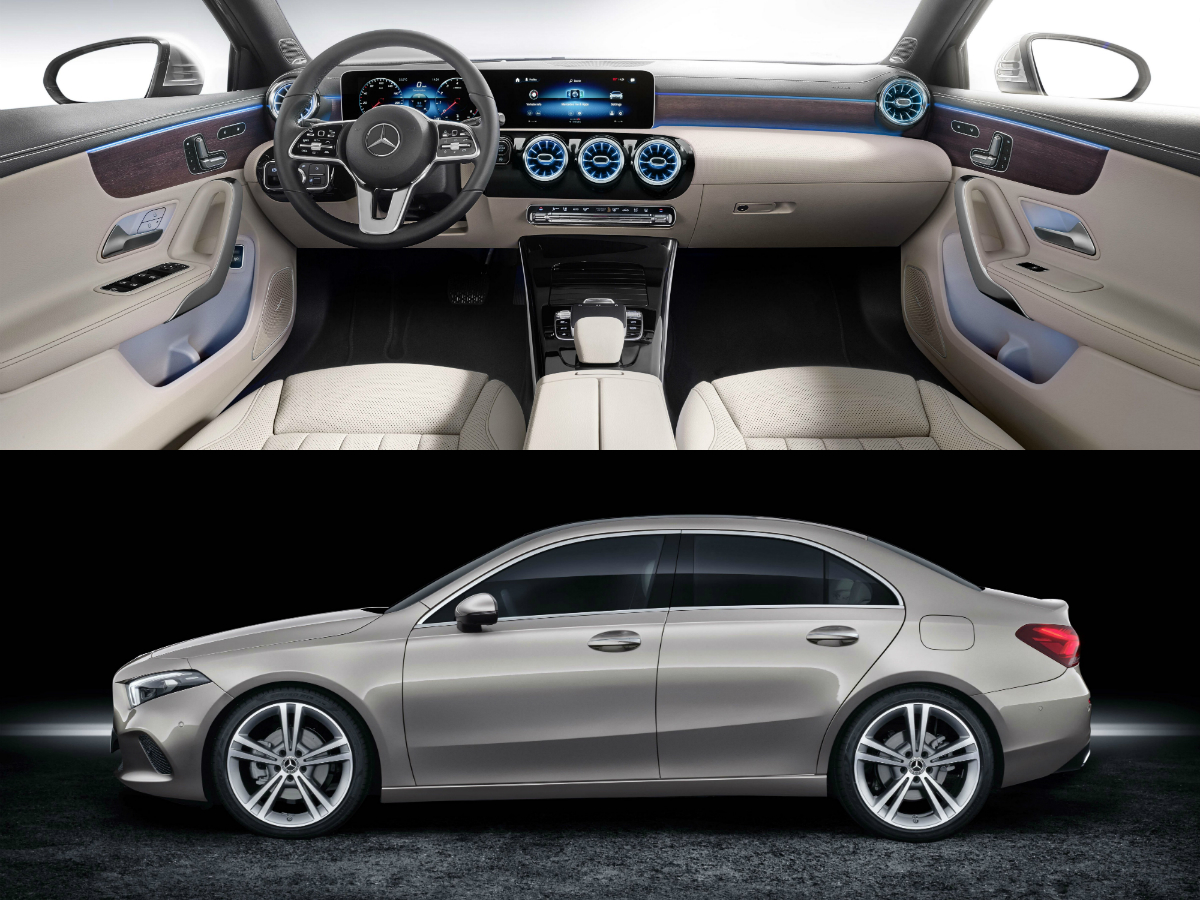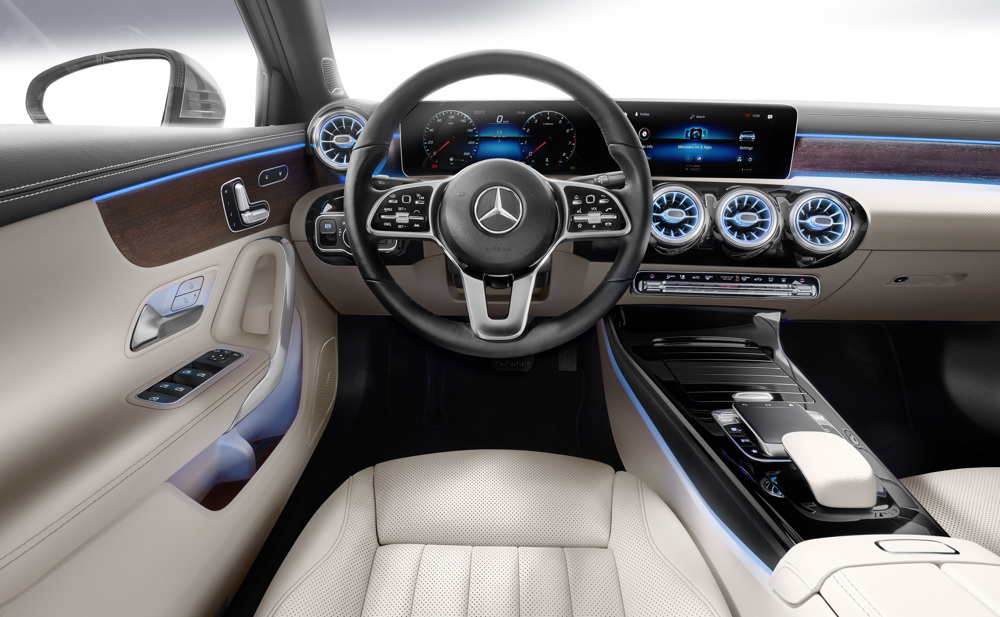 Technology
A pleasant interior is not the only good part about this A-Class, and the star of the show is the Mercedes new "MBUX" voice recognition system which is kind of like Siri by Apple and can be initiated with a simple "Hey! Mercedes" command and it can do things like navigation assist voice, show nearby places and even control airconditioning.  This is a pretty high tech feature for an entry-level car, and the best part is that it doesn't need the internet to process the commands. Everything is done in the onboard computer, that too flawlessly. Another thing to mention is the optional driver assist features such as Lane Departure Warning, Lane Keep Assist and Emergency Braking. This tech could be added to the car with just minor additional cost as compared to the cost of adding them on bigger Mercedes models. I highly doubt any other car from the segment comes close to this level of technology which makes this car that more appealing for younger buyers or the buyers who can't afford the bigger Benz but still want their entry-level Benz as feature packed as possible.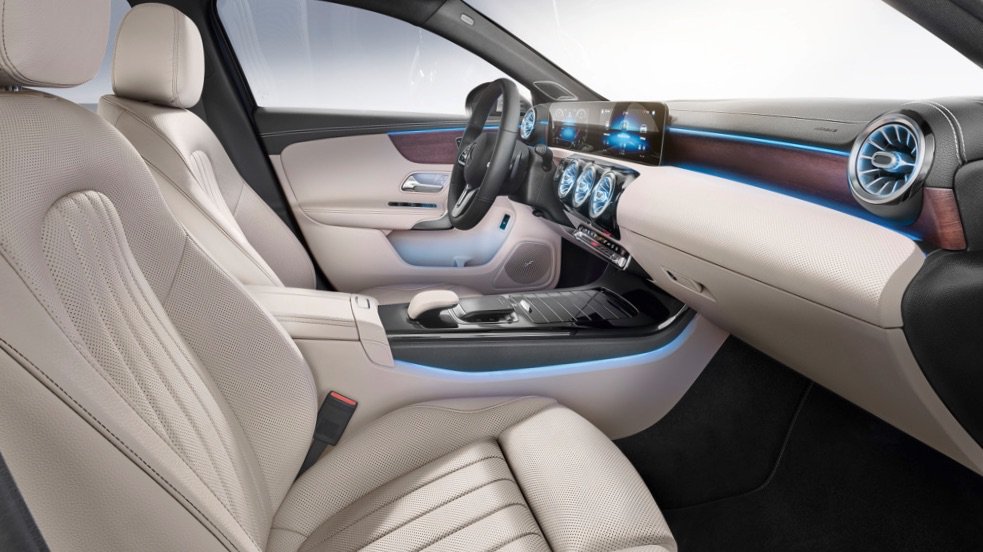 Engine, Performance & Aerodynamics
The cool factor still doesn't end here there is one more thing to know about the new A-Class, and that is the fact it is the most aerodynamic production car with a drag coefficient of 0.22. This even puts the 0.24 of the Tesla Model S to shame. Though Mercedes has yet to release efficiency numbers, buyers can expect it to be adequately efficient with around 7-8l/100km. Moving on the A-Class Sedan engine range buyers will be to equip it with an A220 two-wheel-drive or as an A220 4MATIC in four-wheel-drive. Both come standard with a 2.0L inline-4 turbocharged engine that produces 188 (140KW) ponies and 221 pound-feet (300 NM) of torque.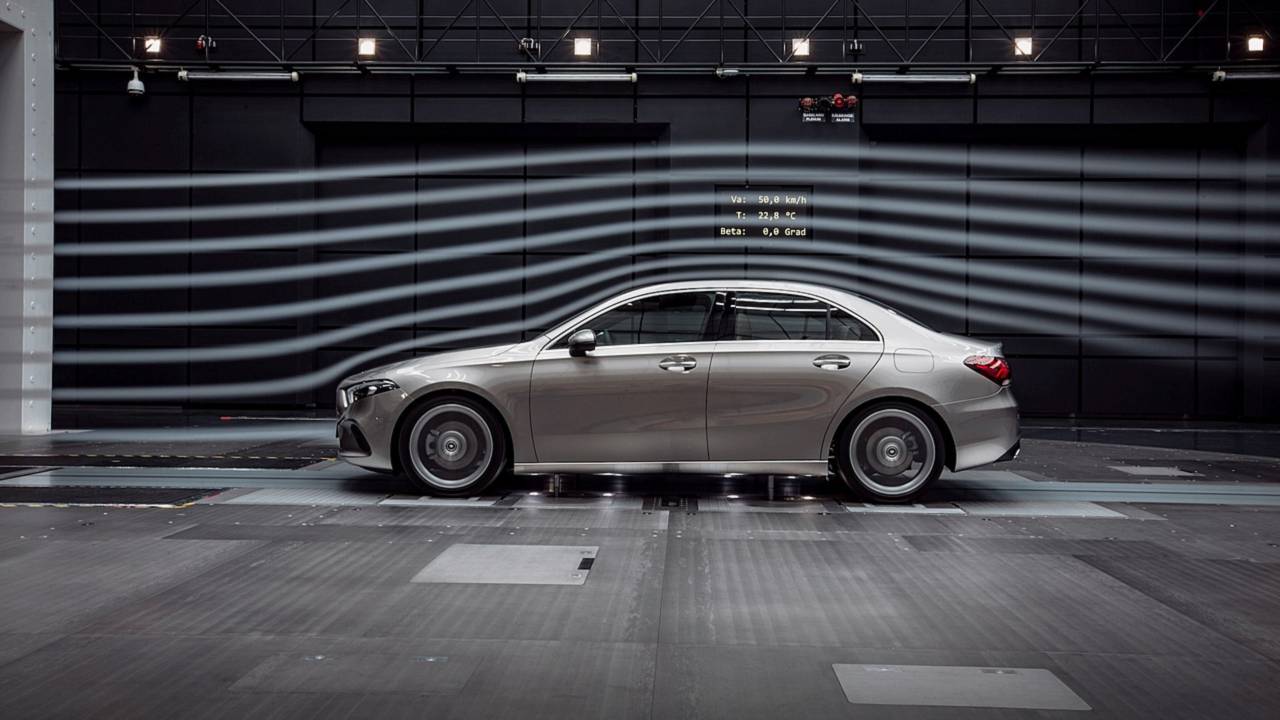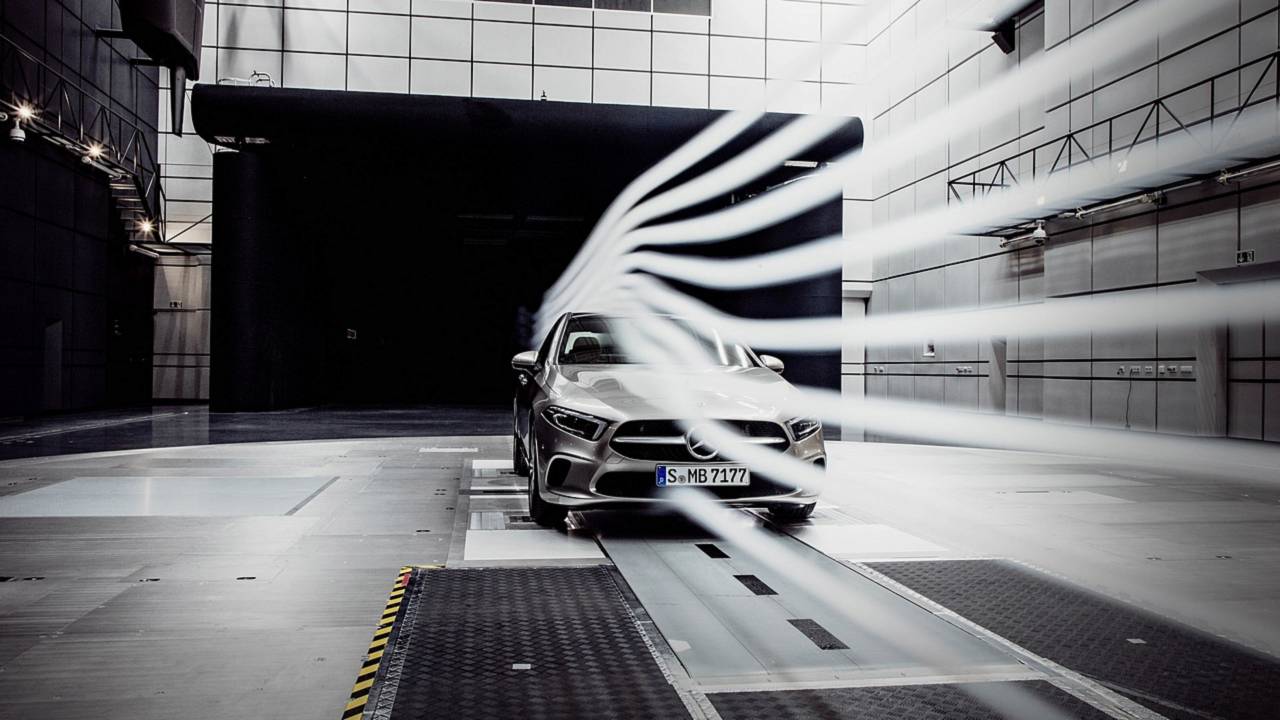 Will this car ever make it to Pakistan? We are positive that it will very likely be imported to Pakistan once it gets released globally and I think its finally time Audi A3 Sedan might have to face a new worthy competition in Pakistan. Till then fingers crossed.